Actionable Real-Time Cloud Data Analytics and Insights
In a data-driven world that increasingly relies on the cloud, are you fully extracting the strategic value of your business data? By migrating your on-premises analytics platform to the cloud, you can leverage cloud-native functionality to gain real-time, actionable business insights that augment your business strategy.
Trianz is an AWS partner, Microsoft Azure, Salesforce partner, along with others offering cloud analytics services that utilize broad and robust platforms. When leveraging these platforms through our cloud analytics consulting services, our clients experience numerous business-changing benefits:
Measurable achievement of goals through increased quantities and quality of analytical insight

Reduced total costs of ownership (TCO) with scalable cloud analytics and cost-savings on resource acquisition

Faster return on investment (ROI) with cloud data analytics, thanks to pay-as-you-go (PAYG) cost models

Immediate access to hardware, which expedites cloud analytics prototyping and deployment

Replication to data centers in different geographic locations to overcome both latency and bandwidth problems for cloud data analytics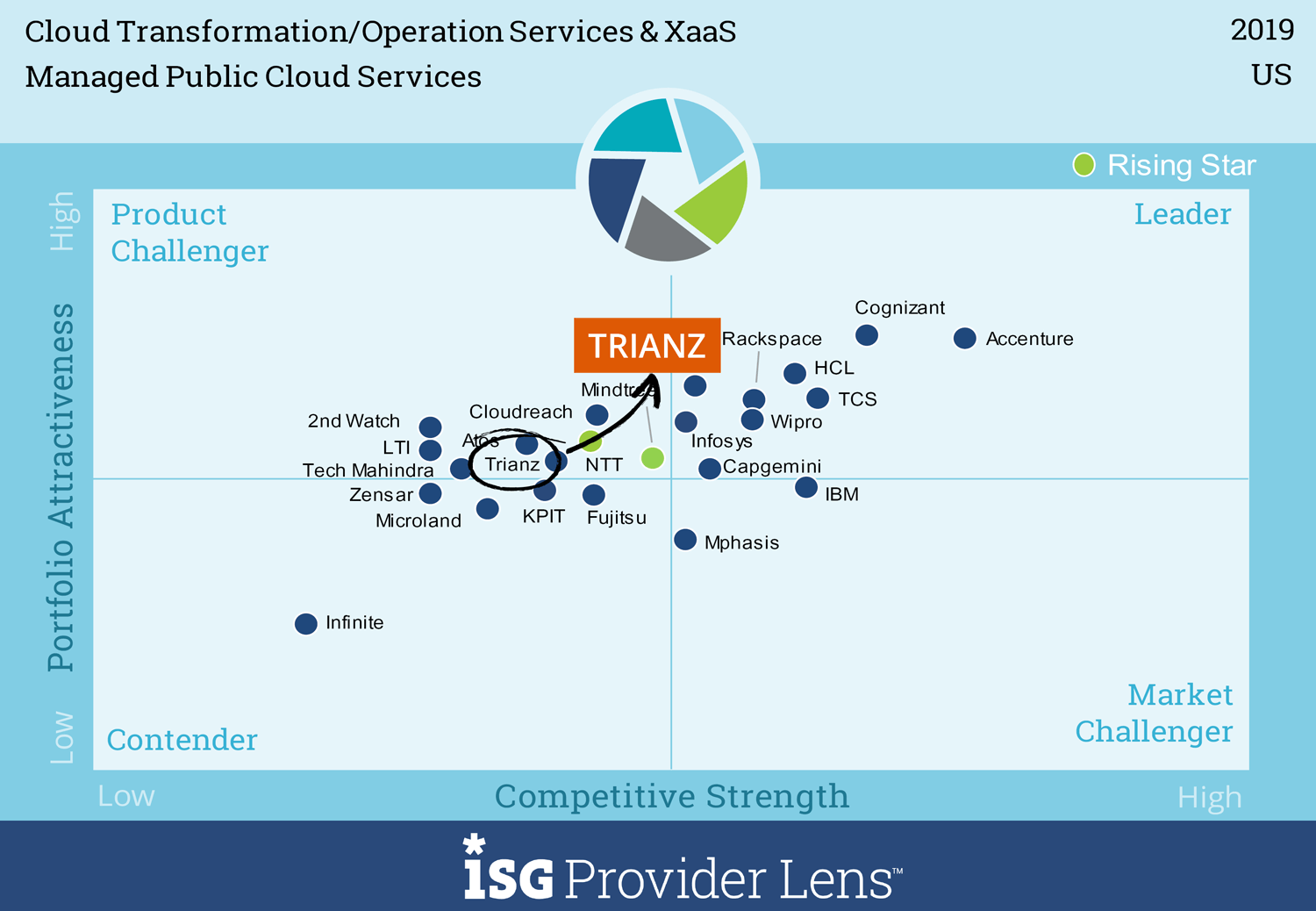 Cloud Data Analytics with Trianz
At Trianz, our Cloud Analytics Consulting professionals understand how important a holistic enterprise-level overview can be, which helps businesses to gain a better understanding of their customers, brand, competition, and operations. That is why we provide a team of cloud analytics experts to work with you every step of the way. These experts not only get you up and running on the cloud, they deploy the cloud analytics solutions necessary to propel your business forward.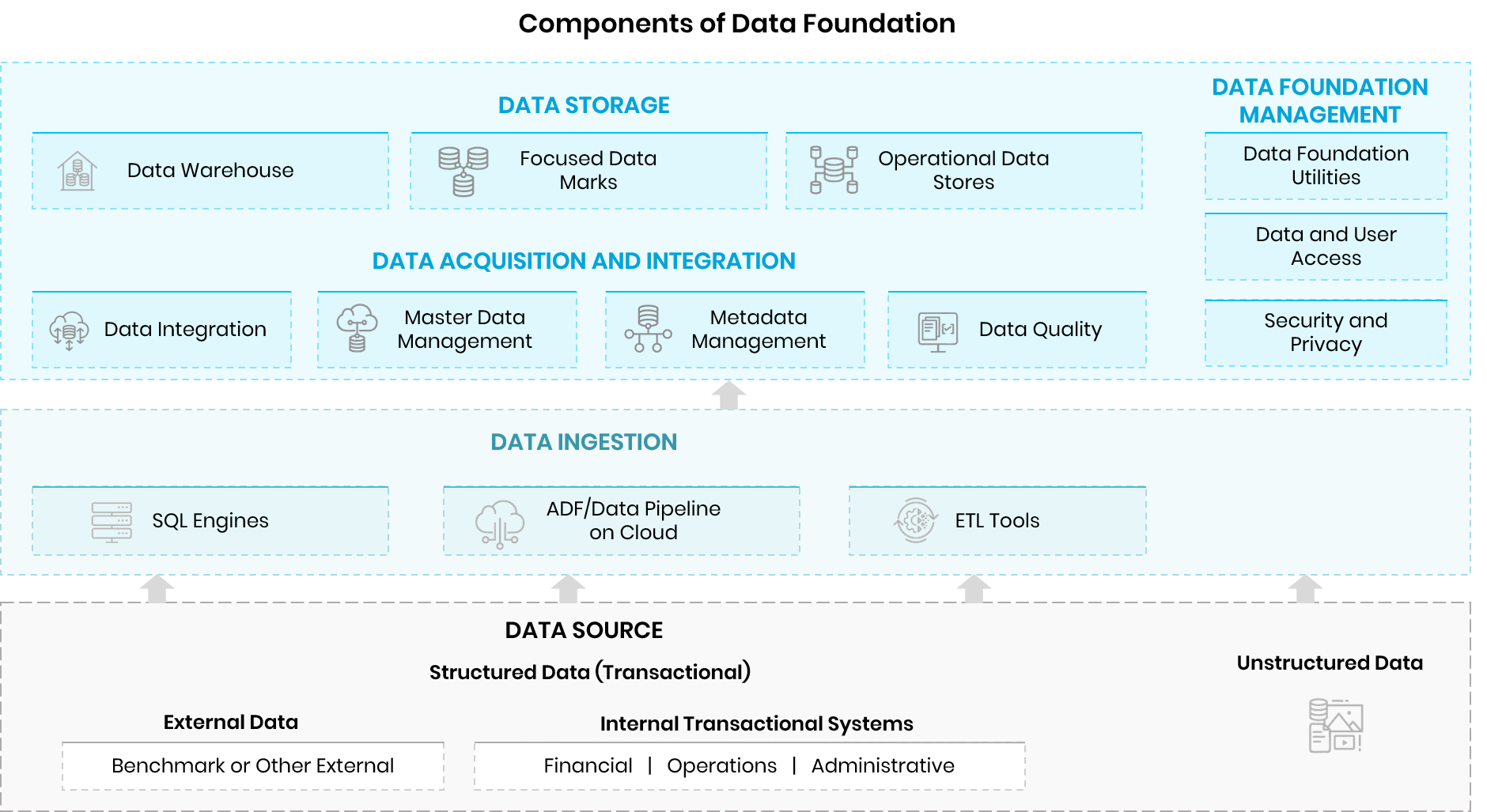 Orchestrating the Transformation with Trianz
Trianz is an AWS Services Advanced Consulting Partner and Managed Services Partner, demonstrating our broad knowledge of cloud technologies. We can step in at any stage of your application migration to devise a plan of action and achieve excellence in execution of your migration:

Research
Backed by years of industry research and experience, we help CIOs and CAOs with perspectives on critical factors to be evaluated before moving analytics to the cloud. We can provide complete responses to questions like, "How can we leverage cloud analytics to create a strategic business advantage?"

Strategy
We stringently assess the availability, usability, integrity, and security of data—before, during, and after migration. Our consultants evaluate potential tools, platforms, and architectures to provide a personalized upfront estimate on migration times and costs when moving to cloud-based analytics.

Implementations
We enable frameworks that generate real-time business insights using descriptive, predictive, and prescriptive analytics. We've helped numerous global enterprises migrate on-premises data to the cloud, enabling seamless orchestration with on-premises and cloud data analytics. This works to help you identify the best use cases, and rapidly build proof-of-concept models to make a case for enterprise-wide adoption.

Operations
We develop reporting frameworks and dashboards to ensure the targeted generation of insight. Trianz provides best-in-class end-user training, ensuring that your infrastructure and cloud data analytics applications are both performant and available 24/7.
We can help
Ready to have your cloud infrastructure and analytics applications always available and running at peak performance daily? Feel free to
contact us to discuss your specific needs. We're here to help!
×