What Is Supply Chain Management Digital Benchmarking?
---
Companies across industries that understand the expanded role of supply chain in enabling production of new products, digital commerce and services will emerge as winners in the battle for delivering the new value promise.
Digital Enterprise Evolution Model™ - Supply Chain Management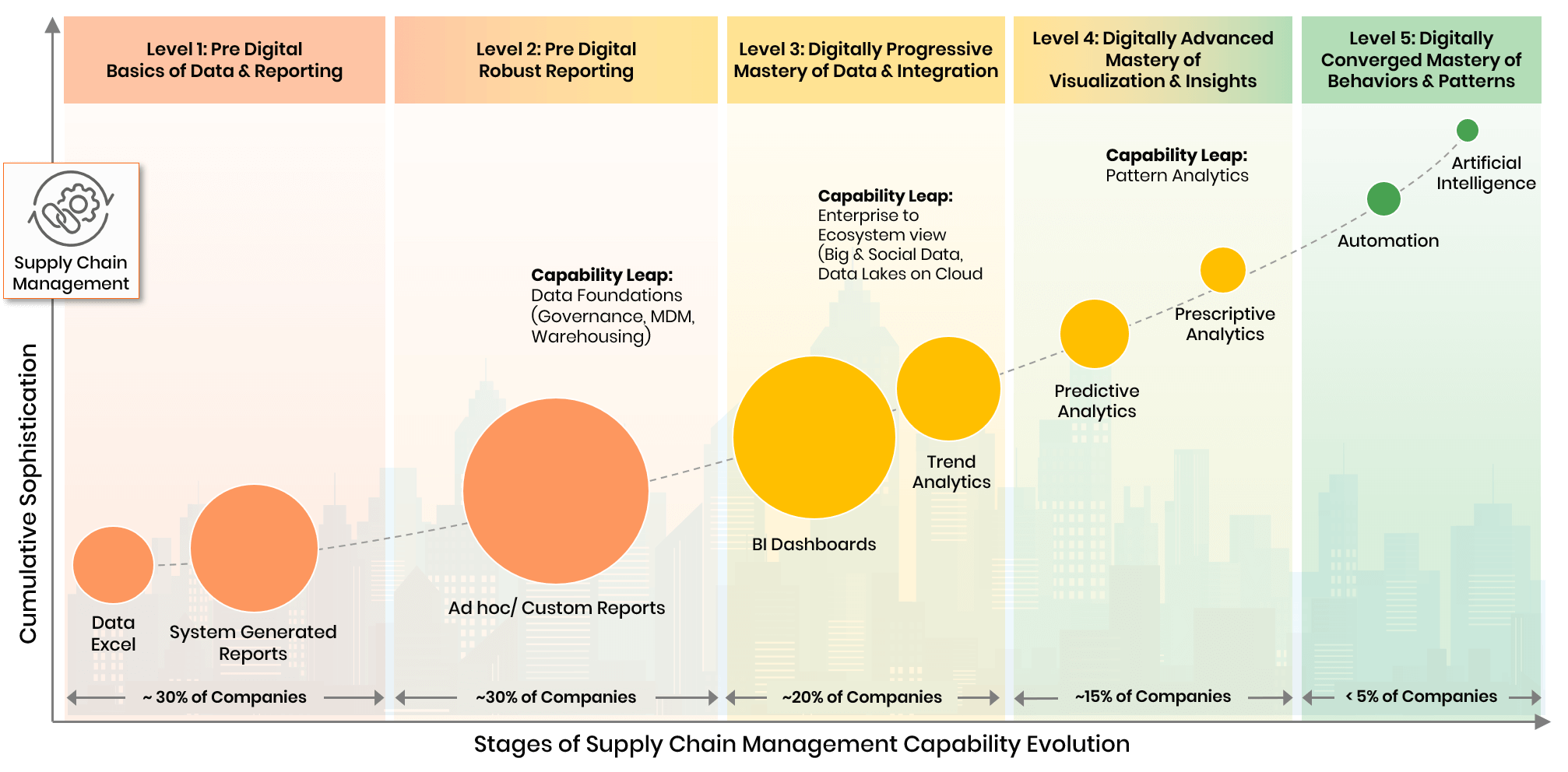 Copyright © 2022 Trianz
Digital benchmarking of supply chain management is a survey-driven process by which we help supply chain leaders measure their competitive positioning on the supply chain management digital continuum by comparing their capabilities quantitatively against peers within the industry and digital champions worldwide.
Benchmarking the digital maturity of supply chain management reveals insights that help you prioritize and allocate your resources strategically in a time where challenges and constraints are evolving.
Business Capabilities
---
Demand Planning and Forecasting
Purchase and Supplier Management
Logistics (Inbound/Outbound)
Extended Supply Chain (Partnerships)
Reverse Supply Chain Management
×