What does Digital Transformation mean to successful CIOs?
---
Over 40% of digital transformations across industries are now led by CIOs - but less than 7% of these transformations are really successful. So, what does transformation really mean to successful CIOs? Information Technology leaders who get things done view technology as a vehicle for delivering business outcomes. They approach transformations by understanding what it means specifically to each component of the business and leverage core technology disciplines in an intertwined way, not silos, to deliver these outcomes.
Leverage core technology disciplines to deliver business impact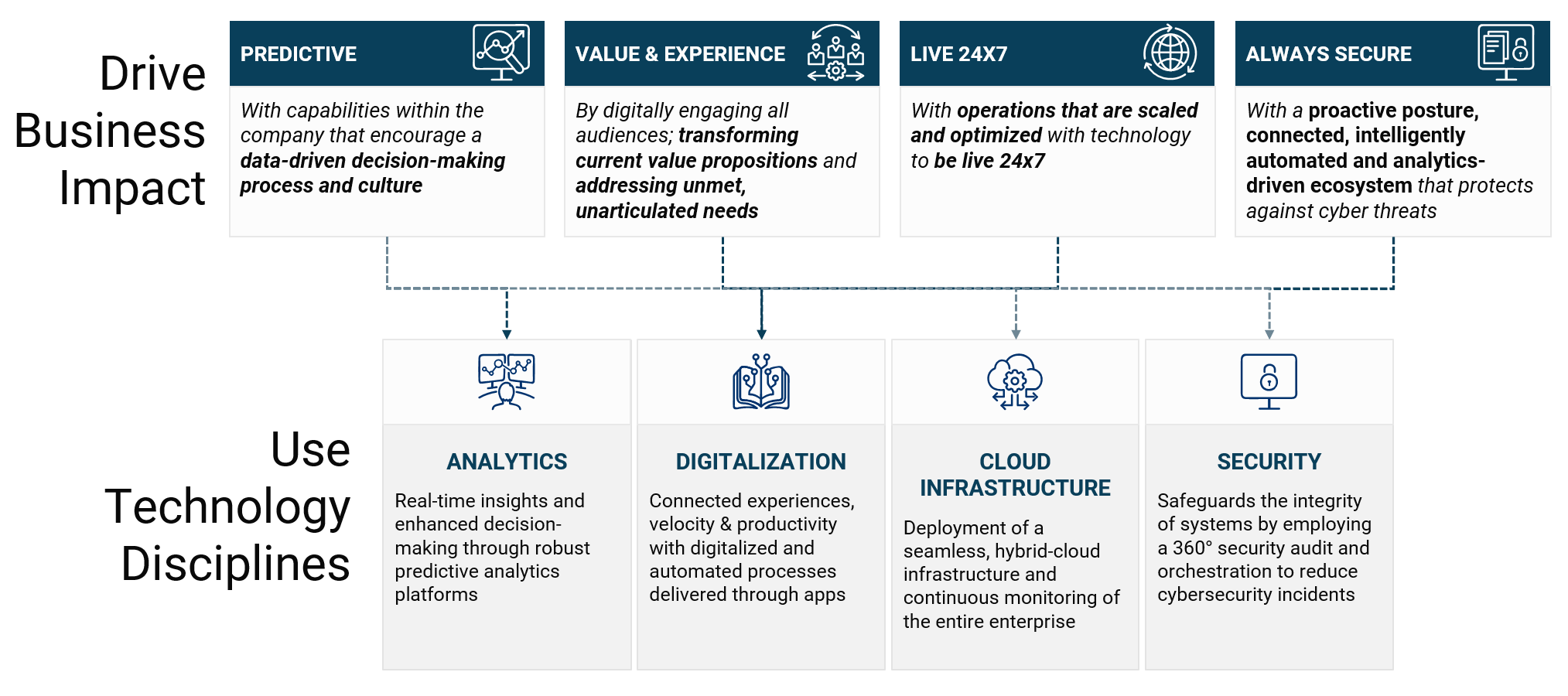 Copyright © 2021 Trianz

Digital Transformation is reimagination of the external or internal product or services portfolio of every function and the reinvention of its value chain into a stakeholder experience chain.

Welcome to the age of the Business Information Officer (BIO)
---
The lines between business and technology will blur rapidly over the next 3-5 years. Business leaders will increasingly be asked to cross-over and take on IT leadership roles and vice-versa, CIOs with a strong business orientation will be asked to lead business transformation.
Successful IT leaders approach their role with the mindset of a business leader who deeply understands technology rather than the other way around. They view their role as that of an orchestrator, an enabler, a monitor and a tracker of business outcomes. Here's the mental map of the new breed of Business Information Officers.
What a Business Information Officer (BIO) Drives

Business-technology Strategy
Enterprise IT strategy, organization and prioritization are well-defined and communicated in the context of digital transformations as defined by the business.

Outcome-based Investments
Well-defined investment objectives that support sizable digital innovation and efficiencies over routine IT maintenance. Leading CIOs rely on enterprise analytics and KPIs to help set the agenda for transformation.
Business-IT Execution Partnership
A business-defined strategy or program management with IT selecting and implementing new technologies and playing the role of implementer.

Digital Technology Disciplines – Not Departments
Innovative CIOs view Digital, Analytics, Cloud, Security or their sub-categories as disciplines for delivering holistic solutions. Their organisational structures are adapting to better partner and execute with their business clients.

Standardization & Decentralization
Leading CIOs are standardizing tech-stacks, engineering, cloud services and support models wild empowering individual units/teams in the execution of transformation initiatives.

Run-optimization
Operations elevate from labor-intensive passive monitoring and technical support to lean, AIOps driven predictive "business-as-a-service" models that deliver better service while freeing-up capital for growth investments.
Use the Power of Data to Transform: Leverage our Research and 1.5 million Datapoints
---
Trianz has invested in creating Trasers, (short for Trianz Research) which has collected data on digital transformations from business and IT leaders across 5,000 plus companies of all revenue segments from 20 industries. We understand how businesses are evolving based on the Digital IQ of leaders, relevance of portfolios, business model & process digitalization, use of cloud, cybersecurity and modern organizational cultures. Our approach is business outcome oriented and data-driven.
Digital Enterprise Evolution Model™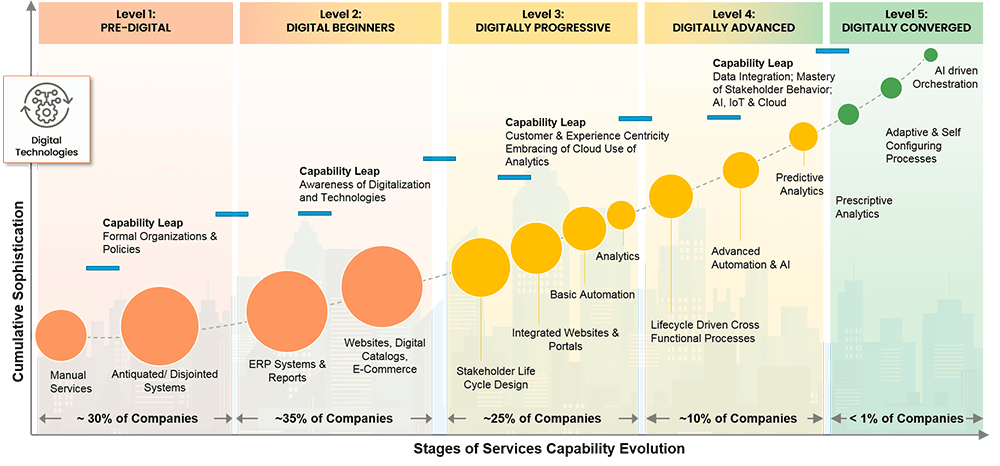 Copyright © 2021 Trianz
Our data tells us that only 7% of IT organizations worldwide are successful producing results- which is why we call them Digital Champions. We help IT clients leverage best practices of successful organizations, understand transformation from a business standpoint, partner effectively and focus on their expertise- which is to select and implement technology and deliver business outcomes.
×