+50%
Accelerated Time to Market
+60
Faster Analytics Capability
+80%
Increase in data culture
The Challenge
In today's fast-paced technology landscape, businesses face immense data challenges that prevent them from gaining insights and transforming rapidly. Only a fraction of data produced within organizations is ingested, processed, queried, and analyzed in real time. Legacy technology, data silos, accessibility, and data governance hinder data-driven decision-making, stifle innovation, and drive-up costs of transformation at enterprises.
---
Introducing Extrica – The platform that changes the analytics life cycle
Extrica is a data mesh solution that enables the development of a true data-driven community by enabling users to create, maintain, and share data products securely with others across their ecosystem — regardless of data location or underlying technology. Data can be made ready for consumption by users with any consumption pattern including programmatic, analytical modelling, visualization or raw human analysis, enabling data to act as the connectivity between and within that community. All personas can gain access to these data products through a marketspace and generate analytics- more efficiently.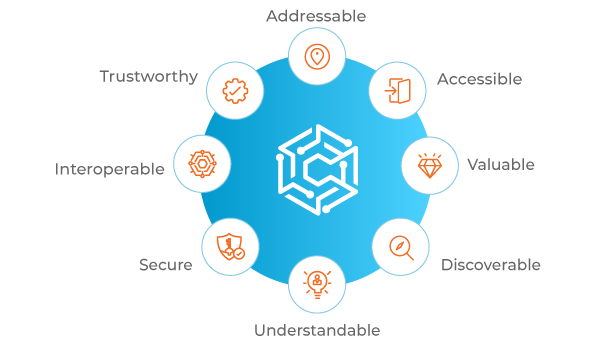 Built on AWS, Extrica connects to data anywhere, enables data products and analytics across the enterprise 50%+ faster and more efficiently in a secure mesh
A Datamesh allows users to 'subscribe' to domain driven 'data-products' without repeatedly executing traditional analytics projects

Data mesh is a data platform architecture that allows end-users to easily access important data without transporting it to a data lake or data warehouse and without needing expert data teams to intervene.

Data mesh focuses on decentralization, distributing data ownership among teams who can manage data as a product independently & securely thus reducing bottlenecks in data management and enabling scalability without sacrificing data governance.

Data mesh makes your data discoverable, widely accessible, secure, and interoperable — giving you better decision-making power and the fastest time to value at scale

The built-in "Extrica enterprise data marketspace" allows users to search, point and select trusted and reusable data-products for consumption in multiple channels - all within minutes