What Is Analytics Strategy?
---
Is your organization capable of breaking down its complex data into insights, capturing all the layers of the enterprise, and enabling fact-based business decisions that enhance your organization's performance?
Without an effective analytics strategy, all that data would fail to give you intelligent information. An enterprise analytics strategy defines the tools and techniques that help extract meaningful insights and enable leaders to make informed business decisions.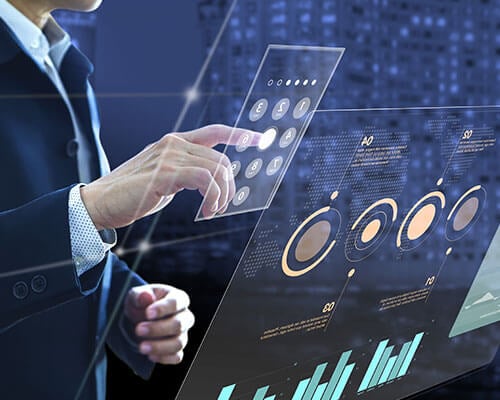 ---
Why Is Analytics Strategy Important?
---
Most of the time, as an IT leader, you get pulled into departmental IT projects and receive requests for new analytics solutions. In some scenarios, some of your departments may have already gone off on their own to start small analytics projects, resulting in many pockets of analytics solutions across the enterprise.
Following an enterprise-wide, strategy-driven approach to analytics implementation enables you to check on both cost and resources. You may also be looking to deliver more decisive and strategic value to your business by leading your executive team to adopt analytics-driven planning and decision making. An effective analytics strategy mitigates risks with consistent data policies that eliminate noise and set data priorities correctly by establishing responsibility and accountability.
The right strategy helps in identifying the optimal set of tools, removing legacy systems, and improving overall data quality.
What Are the Components of Analytics Strategy?
---
Contrary to popular perceptions, analytics is not a technology issue. It requires business perspectives, experience, and ideas for a successful implementation of the right data foundations and visualization capabilities.
Companies experience maximum business impacts when business units take charge of prioritization and strategy, provide detailed expectations, and drive the program while the IT function leads implementation.
An enterprise-wide analytics strategy must include the following key components and practices:

Right data from right source
Organizations have disparate data sets, created by different departments in varied formats. This is why they encounter disparate data as well as data redundancies and inconsistencies. A key component of an analytics strategy is how to store this disparate data and pick the right data from the right source to support business objectives effectively.

Making data accessible for innovation
Leaders can't afford to wait for IT to give them the analytical results they need. Business today is far too dynamic. But often, getting valuable insights requires experimentation on their part. It's important to empower business leaders to play with your enterprise data, albeit safely.

Identify analytics tools and structures for the enterprise
When developing a collection of analytical applications for your business, take a consultative IT approach with each department and business line. Interact with the business heads to understand their unique needs and goals when it comes to business intelligence (BI) and analytics.

People and processes
Data strategy is likely going to introduce more tools for the data and analytics. Based on this, it makes sense to look at the skillsets of the workforce to understand their strengths and areas where they'll need support. Do they need training? Do you need to hire more people? You also need to assess the organizational structure.

Data governance
Data governance needs an analytics strategy to establish effective methods, clear responsibilities, and processes to standardize disparate data while integrating, protecting, and storing it with efficient access. It must ensure that the right people can access the right data when they need it, with data lineage clearly defined.