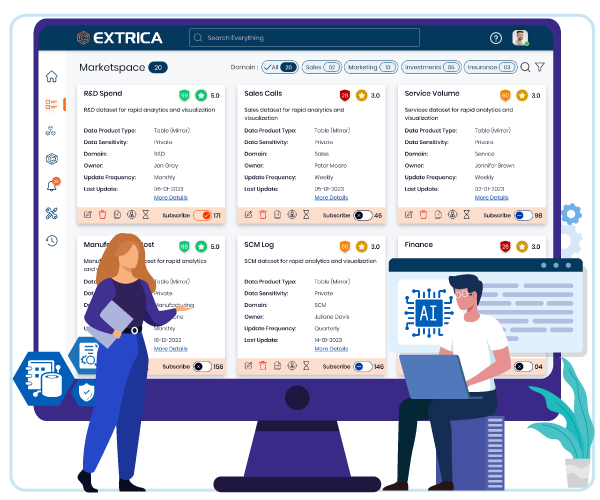 As the only data mesh born in the cloud, Extrica is built for a future where all business systems and processes are digitalized, and AI powers the engines that drive growth and transformation
Unity in a World of Data Fragmentation
Organizations have long struggled with the fragmentation of data repositories, internally and externally. As more companies now move to the cloud – including hybrid and multi-cloud environments built for specific purposes – that fragmentation is increasing.
Compounding issues of access, governance, and cost have created significant barriers to data access. Meanwhile, the organization's need for comprehensive data stories that fuel agile decision-making has only accelerated.
Extrica is a data mesh solution that enables the development of a true data-driven community by enabling users to easily create, maintain, and share data products with others across their ecosystem — regardless of data location or technology.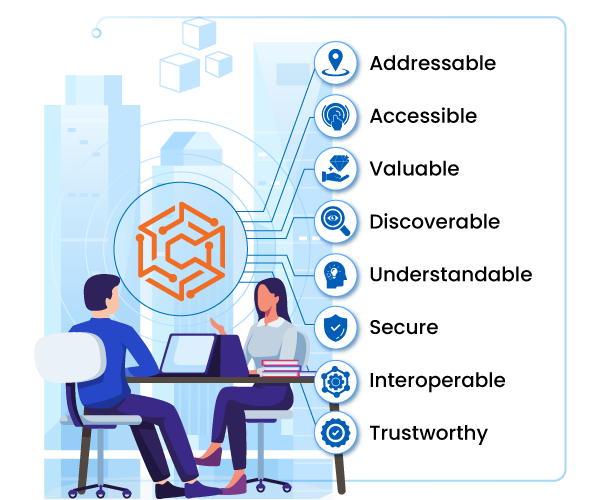 ---
What Does Extrica Do?
Extrica provides the ability for those who want to share data with those that wish to consume data. Users can easily create data products within a domain-oriented environment and share them in a secure and governed manner.
The community is connected through a series of integrated services, delivering collaboration, self-service access, federated governance, data protection, data security, and data sharing.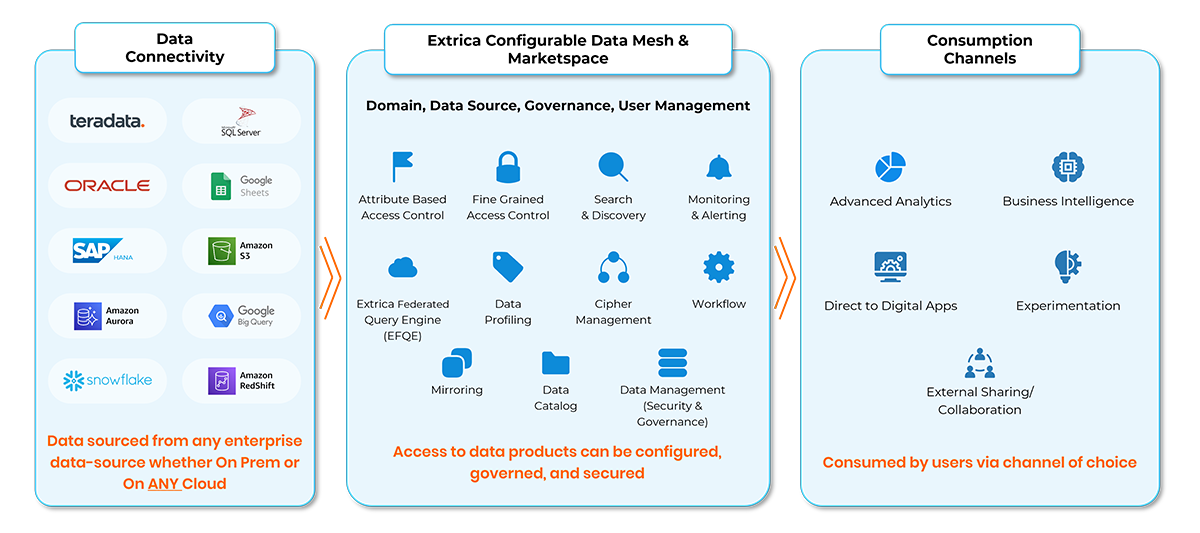 ---
Leaders and Managers in an Enterprise are a 'Data Community' comprised of producers of data and consumers of insights
---