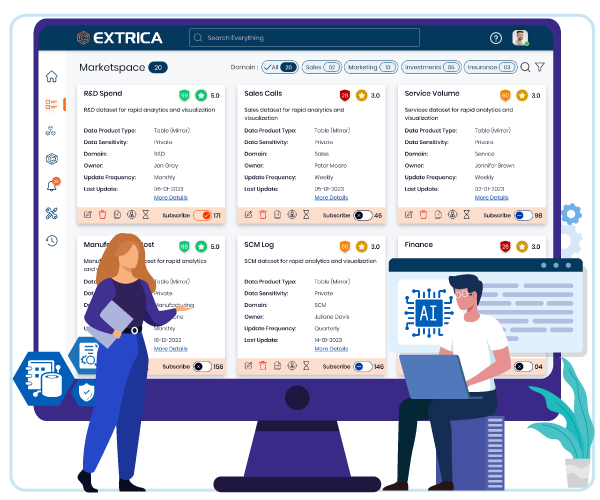 As the only data mesh born in the cloud, Extrica is built for a future where all business systems and processes are digitalized, and AI powers the engines that drive growth and transformation
Unity in a World of Data Fragmentation
Organizations have long struggled with the fragmentation of data repositories, internally and externally. As more companies now move to the cloud – including hybrid and multi-cloud environments built for specific purposes – that fragmentation is increasing.
Compounding issues of access, governance, and cost have created significant barriers to data access. Meanwhile, the organization's need for comprehensive data stories that fuel agile decision-making has only accelerated.
Extrica is a data mesh solution that enables the development of a true data-driven community by enabling users to easily create, maintain, and share data products with others across their ecosystem— regardless of data location or technology.
Data can be made ready for consumption by users that have numerous consumption patterns including programmatic, analytical modelling, visualization or raw human analysis. Enabling data to act asthe connectivity between and within that community.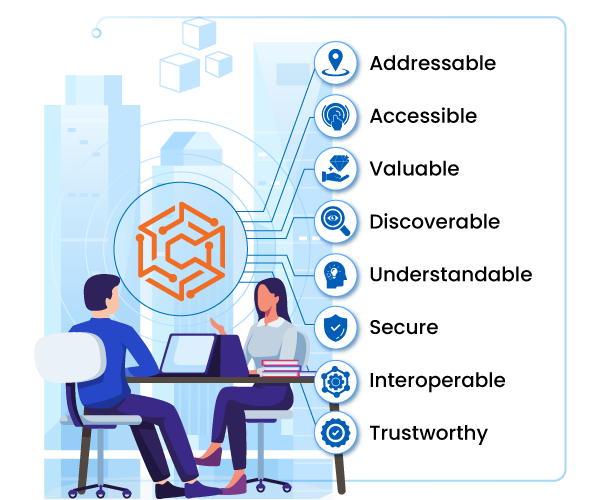 ---
What Does Extrica Do?
Extrica provides the ability for those who want to share data with those that wish to consume data. Users can easily create data products within a domain-oriented environment and share them in a secure and governed manner.
The community is connected through a series of integrated services, delivering collaboration, self-service access, federated governance, data protection, data security, and data sharing.
What sets Extrica's data mesh apart is that it takes a business approach rather than a technical approach. It was designed to enable non-technical users – all business roles and personas, human or automated – to have different conversations with the organization's data.

A Federated Solution that Flexes with Existing and Future Architectures
One hallmark of the Big Data era was the development of analytics and data platforms that were bespoke to data science, and tailored to specific use cases. Trying to use that architecture later for other purposes is difficult, bringing questions about the return on earlier investments.
Business analytics platforms and domains as a function are undergoing significant disruption. Technology is evolving exponentially, and businesses are challenged with how invest in new data storage options while trying to glean value from legacy platforms.
Meanwhile, competition and rapidly changing marketplaces demand that the highest levels of data performance and insight delivery. That is why Extrica was developed to specifically address these needs for both current and evolving domains. This organizations utilizing Extrica can expect impactful benefits across the personas in their data communities.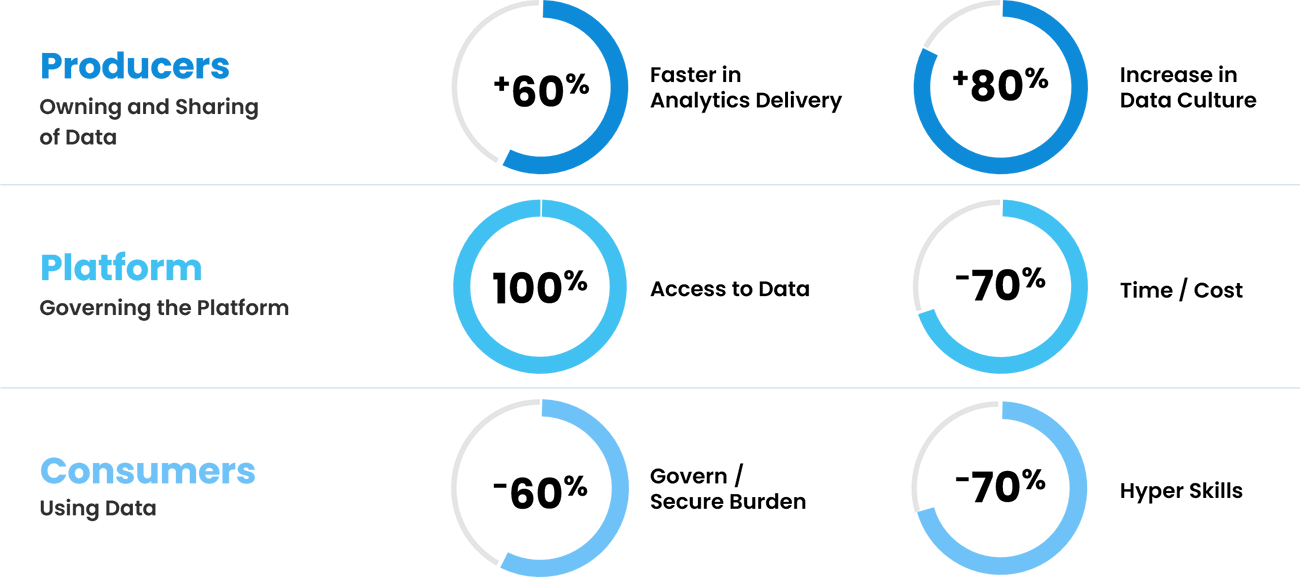 Trianz knows businesses want a data platform that can morph without having to go through costly, major transformations repeatedly. For companies to invest in technology and transformation that may be outmoded in 18 months is a questionable use of capital.
Extrica presents a flexible architecture and plug-and-play efficiency to extend the life and utility of bespoke solutions of the past, and adapt to architectures of the future.