Unlock Your CRM's Full Potential
---
Trianz knows nothing is more important to your business than building and maintaining strong customer relationships. That is why we have partnered with Salesforce to help organizations improve customer relationships, rethink existing workflows, and empower their sales teams with the world's #1 customer relationship management (CRM) platform.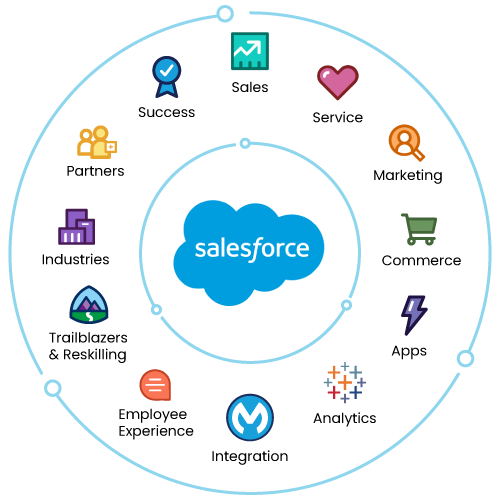 ---
Why Partner with a Salesforce Consultant?
---
At Trianz, we pride ourselves on building strong client relationships to fully understand business goals, resources, and pain points. Our diverse industry experience allows us to take a holistic approach that delivers measurable outcomes across a broad range of Salesforce services.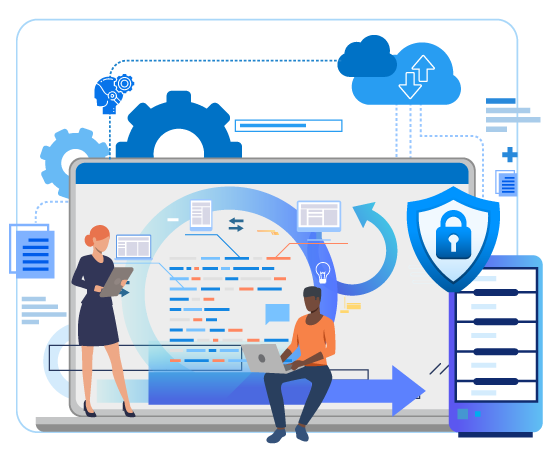 For implementation, integration, and custom development, we leverage advanced automation and orchestration tools that enable our teams to focus on delivering consistent velocity, owning the product quality, and prioritizing return on investment with each sprint.
Trianz' POD model ensures that we never place more professionals on an initiative than what is needed. This tried and tested approach to deploying a self-sufficient team has repeatedly proven to deliver a cost-effective initiative on time and on budget.
From implementation to support, we aim to help our clients increase revenue, achieve customer success, and realize the full potential of the Salesforce platform.
---
---
Trianz' Salesforce Offerings
Trianz offers the following Salesforce services to provide businesses with the flexibility needed to adapt to changing market and consumer demands.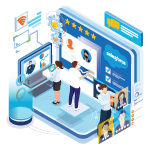 Consulting Services
To help our clients improve their customer relationships, Trianz offers CRM consulting across sales, customer support, marketing, and content delivery. With our end-to-end Salesforce consulting services, we are here to help you optimize your customer experience and remain competitive.
Strategy & Roadmap
Gap Analysis
Sales Optimization
Marketing Innovation
Salesforce ROI
Business Requirement and Process Mapping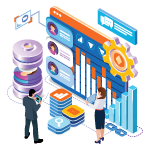 Managed Services
Long after implementation, Trianz will stay by your side with a wide range of flexible managed services to help you maintain your Salesforce solution. As innovative technologies and features are added, we will keep you up to date with everything needed to ensure your operations are running smoothly.
Implementation & Support
Release Environment Management
Upgrades & Patch Releases
Testing & Validation
Development of Automation Test Jobs
Governance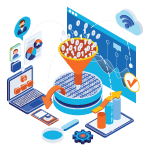 Data/Analytics Management & Migration​
As an industry leader in migration services, we will ensure the best practices are used when migrating data assets. Our approach ensures that you receive the IP and automation necessary to drive optimal efficiency, cost reduction, and faster time-to-market.
Review Current Data Model
Data Mapping into Salesforce Format
Develop Scalable Data Model and Data Flow
Sandbox & Full Data Import
Client Validation & Go-Live
Data Optimization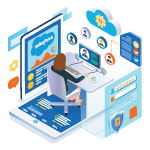 Integration Services
Our integration services aim to enable the seamless connection of your Salesforce ecosystem with other business-critical data sources. From long-standing partnerships with the world's leading technology services, we can help you achieve data democratization by unifying disparate legacy systems and disconnected data — regardless of where that data resides.
Integration Using Tools/Middleware
Real-Time Data Synchronization via API Integration
Bi-Directional Real-Time, Near Real-Time, Nightly Batch Integration
Integration with Complex Custom Software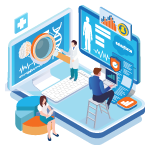 Health Check & Audit
Our Health Check and Audit services are available to diagnose issues with the Salesforce platform or to help you understand the current state of your existing system.
Governor Limits Analysis
Org Optimization
Security Audit
User Recertification & Licenses Optimization
Data Optimization
Monitoring and Management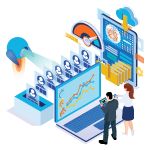 Accelerators
For fast-tracking the implementation or enhancement of your Salesforce platform, Trianz leverages project accelerators to deliver optimal process efficiency, cost optimization, and time to market.
Deployment of Reusable LWC Components
Code Coverage Enhancement
Purging Automation
Test Automation
Deployment of Suitable AppExchange Packages
Salesforce Customer 360 Consulting
We specialize in helping customers understand Salesforce products and their vast ecosystem of add-ons. No matter what cloud product you are interested in, we can find the right bespoke solution to fit your budget, needs, and industry requirements.

Marketing Cloud
Provide a single platform to unify all your customer data. Create segmented lists of your customer base and empower your campaigns with automated, data-driven marketing.

Sales Cloud
Accelerate your sales cycle by providing the tools needed to manage leads, opportunities, and individuals within your stakeholder ecosystem.

Service Cloud
Empower your customer support team with the latest technologies to help them find a process and resolution to any service issue that may arise.

Commerce Cloud
Drive conversions with artificial intelligence while delivering premium, content-rich experiences across all channels.

Experience Cloud
Connect customers, partners, and employees with a next-generation portal that combines real-time collaboration with the ability to share any file, data, or record anywhere and from any mobile device.

Financial Services Cloud
Drive stronger client relationships and make it easy for your advisors, brokers, and agents to deliver a concierge level of service with the holistic, proactive advice their clients expect.
---
Salesforce Case Studies
---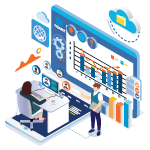 Salesforce Managed Services
A Fortune 500 financial services company approached Trianz to remove dependency from their IT teams by providing 24/7 maintenance and support.
To learn how Trianz provided rapid ticket response and quick resolution of application support issues, read this case study on Salesforce Application Support and Maintenance.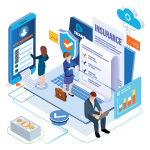 Salesforce Implementation
A Fortune 100 life insurance provider approached Trianz to develop a single, centralized platform to manage all sales goals and daily targets.
To learn how Trianz implemented an out-of-box-experience (OOBE) in Salesforce and Informatica, read this case study on Centralized CRM for Life Insurance Provider.
---
Our Salesforce Competency
With over 20 years of CRM experience, we are confident our knowledge and expertise will bring unparalleled value to your next Salesforce initiative. Whether you are evaluating Salesforce or looking to optimize your existing platform, having a partner that can navigate a complex IT environment will help you achieve the most value from your investment.

×