Increased Productivity and Optimized Costs
---
In the digital age, it is vital to streamline operations for better productivity, easier oversight, and reduced costs. Efficient cloud hosting, monitoring, and orchestration requires fully automating tasks such as discovery, provisioning, monitoring, and optimizing complex infrastructure and processes.
Managed cloud services involve outsourcing the IT management of cloud-based services and support to automate and smoothen and enhance business operations. Key components of this include hosting, monitoring, and orchestration. Providing these services will significantly benefit any organization in several ways, such as:

Increased productivity

Cost reduction

Greater scalability
Cloud-Ready Processes Enhance Operations by Reducing Human Error
---
According to research from Trasers, one of the largest global databases on digital transformation, 74% of pioneers in digitalization have realized that automation is fundamental to the future of their operations. These digital champions, as we call them, have already implemented cloud-ready software development life cycle (SDLC) processes to drive velocity and efficiency. A highly automated process like this one reduces human error in all areas, from provisioning to operational support.
Automation in SDLC & Operations in Cloud

Source: Trasers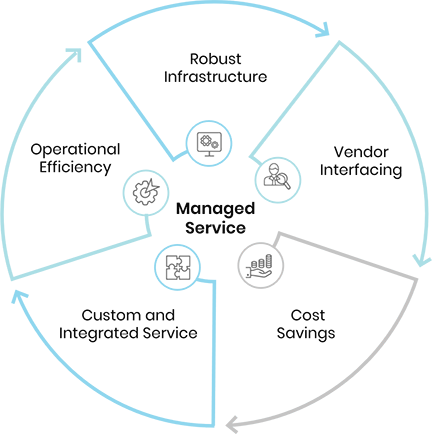 Copyright © 2021 Trianz
Trust Trianz to Sharpen Your Operations by Automating Key Processes
---
With more than 100 satisfied clients, and managed service provider (MSP) accreditation on both Amazon Web Services and Microsoft Azure, the Trianz team is an ideal partner to support your move to the cloud.
We provide a platform to seamlessly integrate with third-party and independent vendors and orchestrate the underlying IT infrastructure. As a partner with leading platform build-and-deploy vendors, Trianz has unlocked exponential business value to help clients succeed as detailed here.
Our Cloud Management Platform and Services
---
Over the past four years, Trianz has built an award-winning cloud management platform that helps clients orchestrate and manage complex hybrid cloud environments through one unified interface and a shared services team. In the process, we make your cloud operations highly cost-efficient, predictable, and reliable, by sharply reducing their dependence on manpower.
Concierto, Trianz's In-House Cloud Managed Services Platform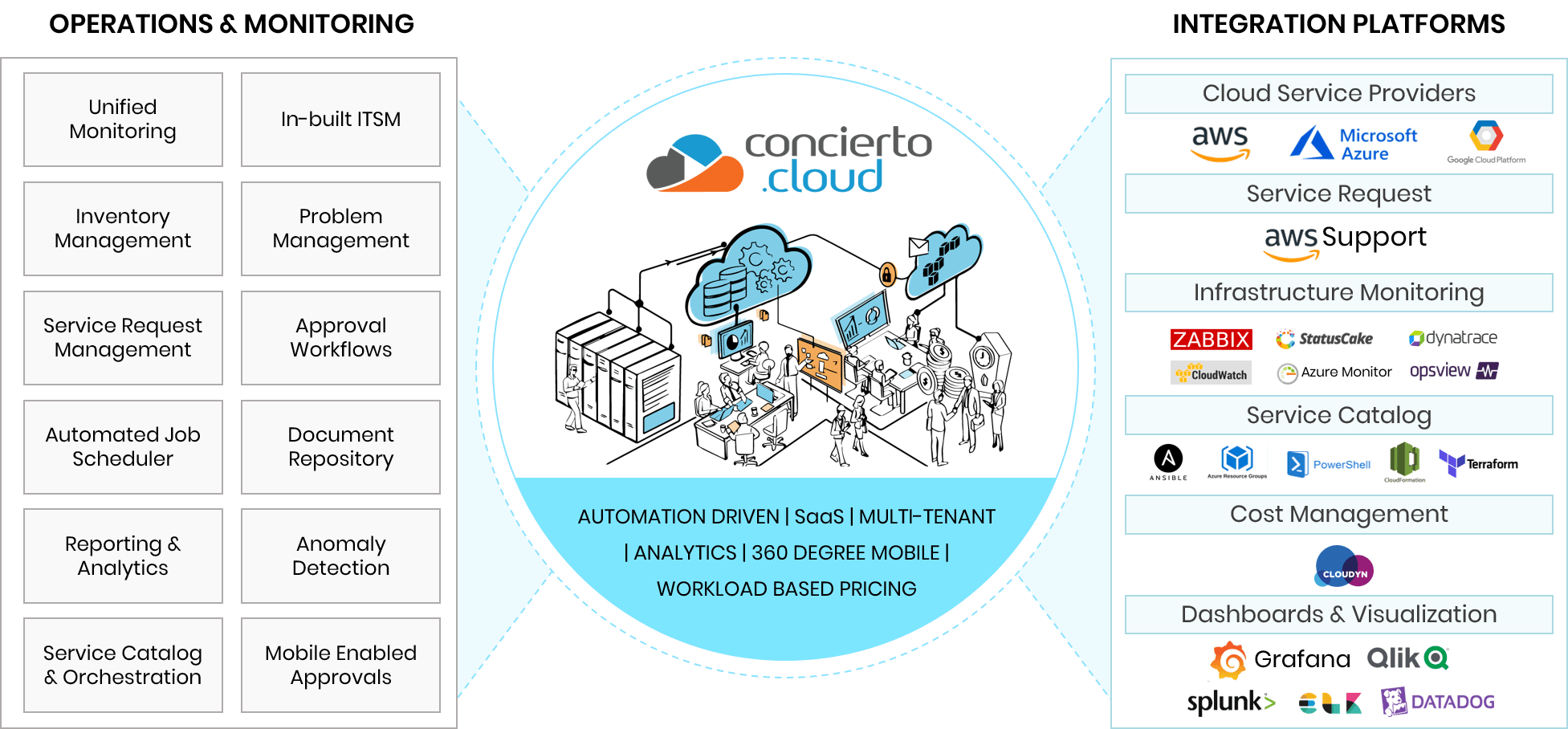 Copyright © 2021 Trianz
×