Why Should You Develop a Cloud Infrastructure Strategy?
---
Many organizations are struggling with frequent application outages, increased infrastructure costs, challenges with legacy infrastructure, and complex maintenance issues. Given these factors, as well as today's economic reality and ever-increasing disruptive forces, it is even more important for organizations to develop an effective cloud infrastructure strategy.
A widely communicated, unambiguous, and crystal-clear cloud infrastructure strategy is crucial for an organization's successful digital transformation.
Furthermore, if you put the right strategy in place, it will open up opportunities for data center consolidation, disaster recovery and business continuity, technology refresh, flexible licensing and subscriptions models, increased cost optimization, performance, and faster deployment timelines.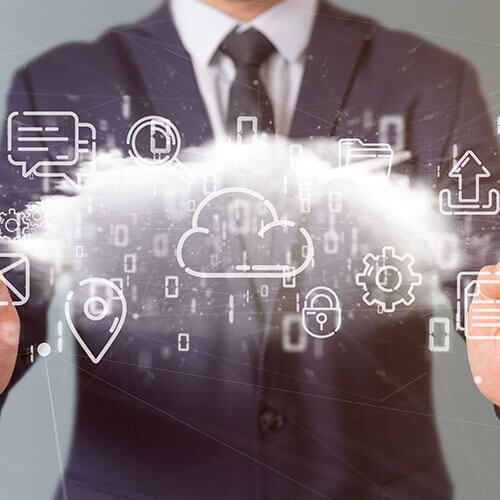 The Current State of Cloud & Evolution Path of Industries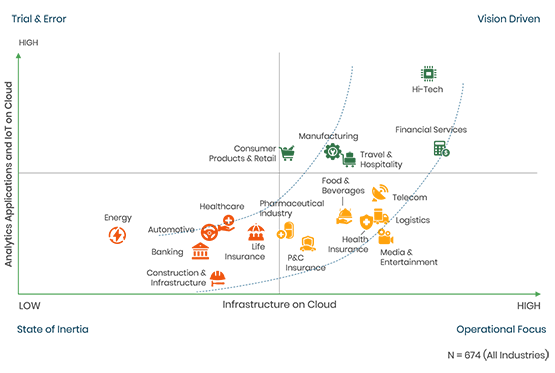 Source: Trasers
The Cloud is a Game-changer
---
Data from our report, "State of Digital Transformation Worldwide 2020," tells us that while fewer than 25% of global companies recognize the disruptive power of cloud, more than 50% of "digital champions" believe the cloud helps disrupt their business model. In addition, 69% of companies consider having a cloud-based IT infrastructure to be a significant competitive advantage. Major benefits include operational efficiency through cost optimization and real-time accessibility of data.
×