Build and Deploy Technology Ecosystems to Revolutionize Operations
---
As the digital age continues to bring about several improvements, the range of IT services are expanding every day. Information technology (IT) services encompass a broad scope, including systems administration, cloud computing, computer networking, mobile device management, web hosting and several others.
To enable seamless integration of these services, enterprises need to modernize by building and deploying enterprise platforms. Technology platforms benefit organizations in several ways, including:

Increased productivity

Reduced costs

Improved scalability
Furthermore, when companies make use of microservices and application programming interfaces (APIs), they enhance their capabilities to form entire ecosystems for monetizing their data. This brings the significant advantage of proactively strengthening relationships with clients as well as suppliers.
---
Application Life Management (ALM) Methods are Critical to Delivery
---
According to research from Trasers, one of the largest global databases on digital transformation, two times as many companies that lead in digitalization – so-called "digital champions" – have boldly changed their approach to modern applications delivery as others in all industries. These digital champions use cutting-edge ALM methods to streamline their IT services and delivery.
Advanced ALM Methods Usage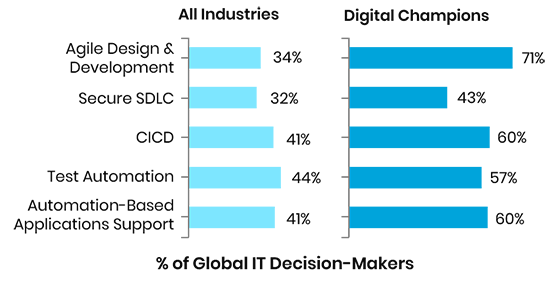 Source: Trasers
---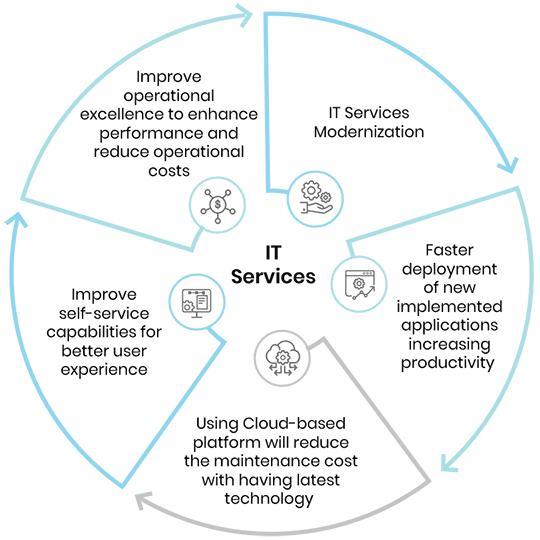 Copyright © 2022 Trianz
We Help Build and Deploy the Right Way
---
As your enterprise's partner in building and deploying platforms, Trianz can radically transform your technology and IT services and delivery, helping businesses modernize swiftly before the doors have closed on them. With our extensive network of leading platform-building and deployment vendors, Trianz has unlocked exponential business value to help clients succeed through our frameworks.
Our Enterprise Data Platform-Building and Deployment Capabilities
---
The Trianz team has versatile abilities. Our experts are able to work with any customized platform-building and deployment methodology that an enterprise has in place. Otherwise, you can also choose to use Concierto.cloud, Trianz's in-house cloud managed services platform, detailed below.
Concierto.cloud, Trianz's In-House Cloud Managed Services Platform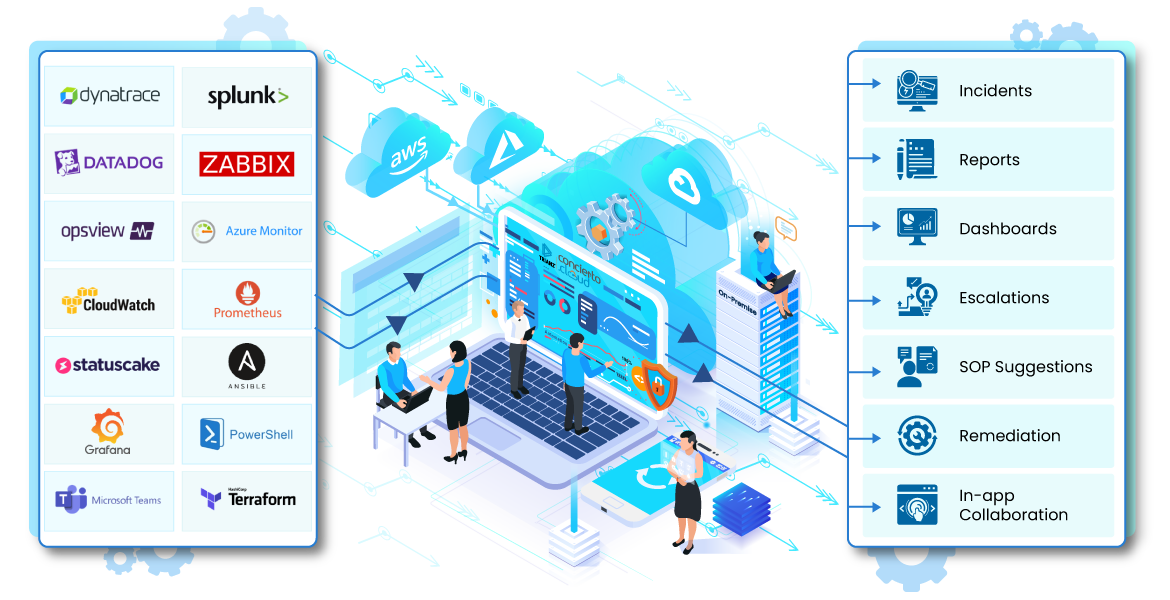 Concierto.cloud focuses on collapsing the entirely of your company's cloud management into a unified shared-services model. The greatest part of cloud services are managed using automated job schedulers, while the remainder use skilled specialists to manage complex tasks. Therefore, high levels of automation reduce the reliance on your human resources, who can, as a result, turn the majority of their attention to more skill-based business projects.
×