We Will Help Evolve your Capabilities to Make Your Transformations and Your Enterprise- Secure
---
Digital Enterprise Evolution Model™ - Cybersecurity Capability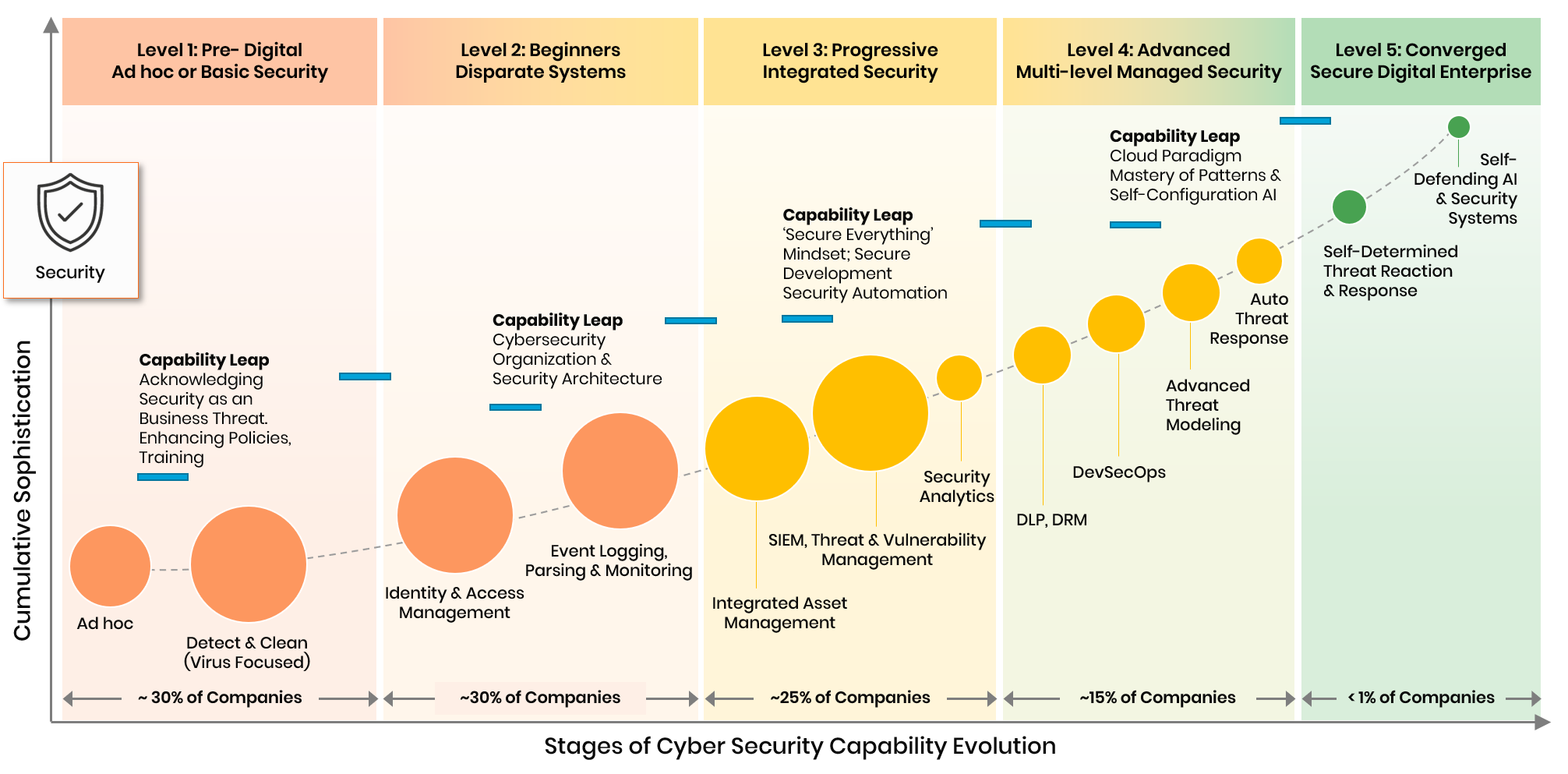 Copyright © 2022 Trianz
Of all the technology pillars that combine to propel digital transformations forward, Security is the most complex, invisible and yet essential for success. Our data shows that cybercrime is accelerating at nearly 2X of digital transformation and so without security, there will be no digital transformations.
Historically, cyber security events such as hacking, IP theft, financial theft and even ransoms were successfully kept under the wraps. Recent events have proven otherwise with criminals getting their goods while ensuring maximum adverse publicity. Cyber security attacks are no longer of financial consequence alone but they affect the brand image of a company and the trust various stakeholders place in it.
Spectacular events aside- our data shows that nearly 70% of breaches are unnoticed and therefore unreported. That is because 60%+ companies do not develop comprehensive threat perceptions and evaluations and are completely unprepared for such attacks. By the time, it happens- it is too late.
Finally- the cost and damage to customers of any company- the ultimate stakeholders to nations as a whole from loss of IP and secrets is so large that it is a matter of time before we see major security regulations.
Digital Champions are more than 5X as likely to be prepared for crisis than the all industries group to survive major challenges to normal run state.
---
Trianz Cybersecurity Services are Powered by One of the World's Largest Databases on DT - We Understand Evolving Risks, Technologies and Best Practices
---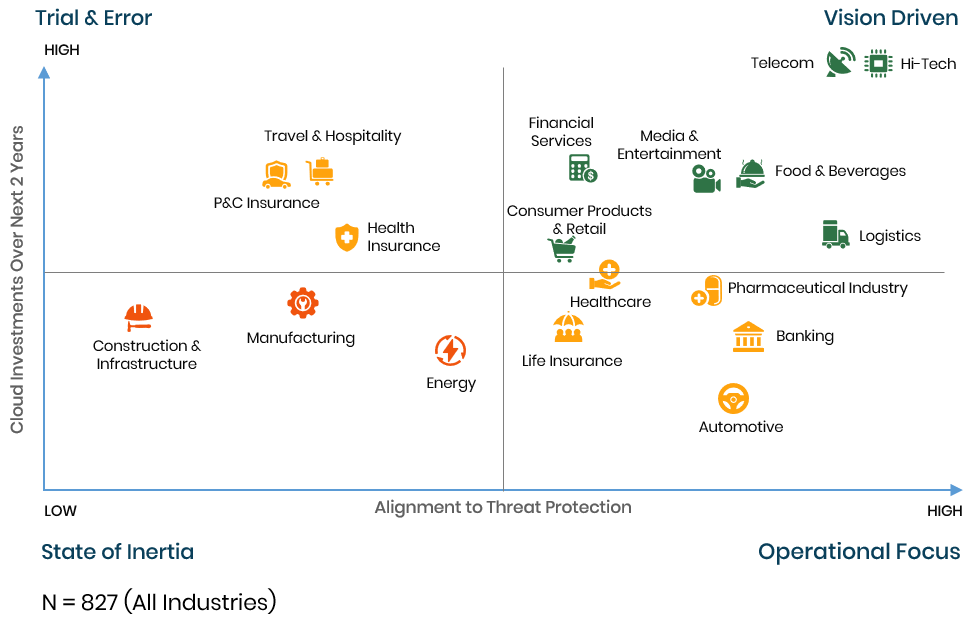 Source: Trasers
Cloud Investments & Security Threat Alignment
---
Trianz has invested in creating Trasers, one of the world's largest databases on digital transformations with data from over 5,000 plus companies from 20 industries. We have spoken to 800+ leaders in Security to understand the state of cybersecurity in this digital transition, influencing investment priorities, ROI and the best practices followed by the most successful IT organizations.
Our data shows that for companies to truly adopt Cloud as a paradigm, i.e. moving a majority of infrastructure, platforms, data and applications- a strong security foundation is a must. Unfortunately, these initiatives are not properly coordinated and our research reveals that over 60% of companies realize the importance of security as an afterthought.
Investments in Security: 2019-21
---
On the contrary, a small percentage of companies that have successfully transformed and who we call as a Digital Champions, view Security as fundamental; gain alignment from the board to management and across business and IT; and they follow through on their intent by investing into strong security foundations.
Our data allows us to abstract strategies, techniques, best practices and priorities followed by the most successful companies, allowing us to advise clients on Security strategy, implementation and operations with a data driven approach.

Source: Trasers
×