What Is Competitive Benchmarking of Security?
---
While the urgency of digital transformations is well-known, the big challenge is how to prioritize. In an environment of limited financial resources and narrow windows of opportunity, getting it right the first time is all that matters.
Digital Enterprise Evolution Model™ - Cybersecurity Capability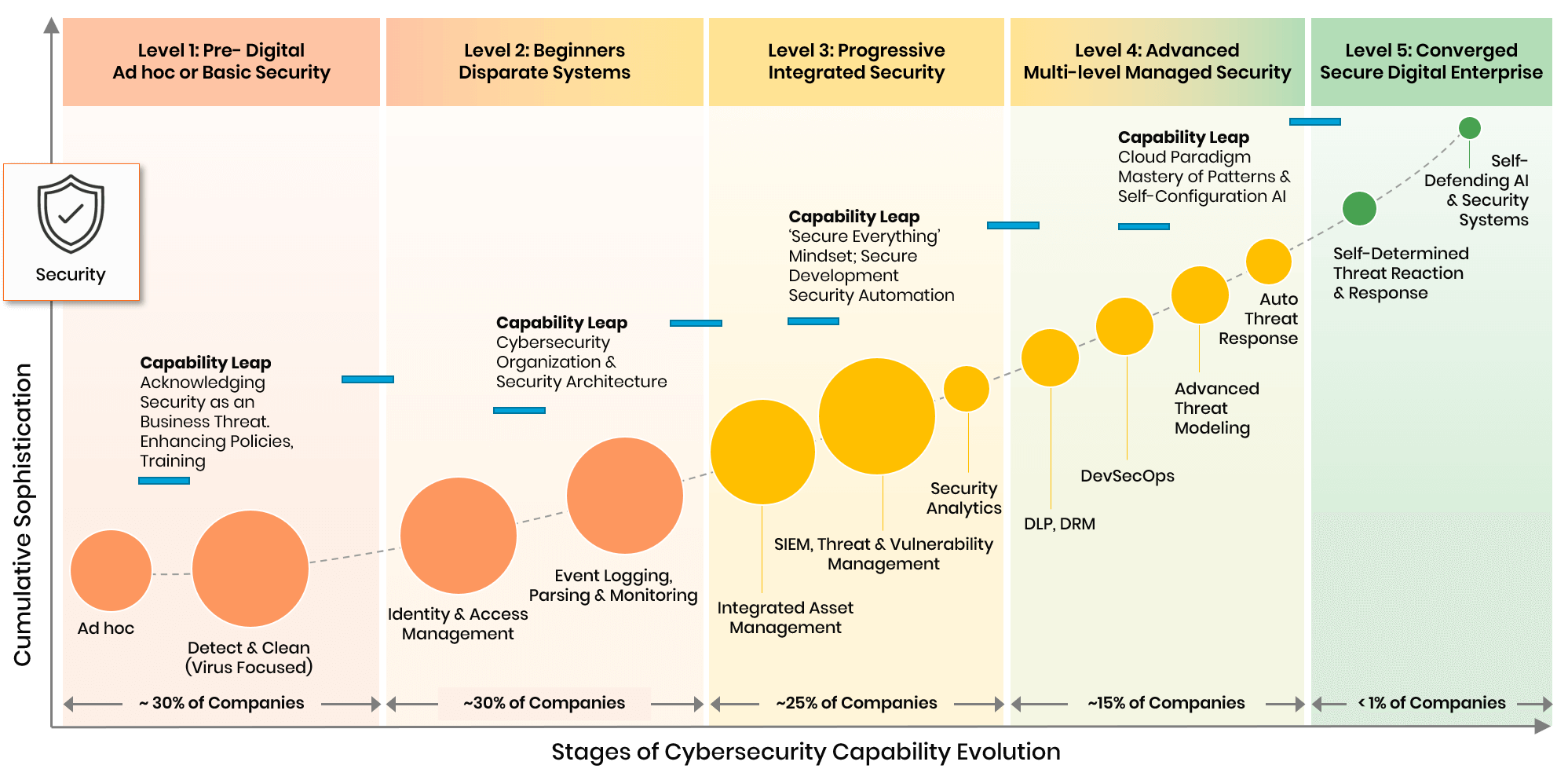 Copyright © 2021 Trianz
Our security benchmarking helps clients understand where their capabilities lie on the maturity curve both in absolute and competitive terms. These insights are based on data from benchmarking the client's capabilities against industry peers and the best-in-class overall. This helps clients know where gaps are vis-a-vis the competition and where to invest their time, efforts and resources to maximize their returns.
Through a series of exhaustive surveys, we benchmark capabilities in the following areas:

Identity and access management



Information protection processes

Anomalies detection and management

Security continuous monitoring

Self-defending AI & security systems
---
The Most Successful Digital Transformations Are Powered by Security Capabilities
---
Just about 7% of companies are fully delivering on the promise of their transformational initiatives. We call them 'Digital Champions.'
96% of Digital Champions report that their compliance needs would be met completely in times of crisis. This highlights the way Digital Champions understand the importance of compliance and regulation in business continuity planning during crisis.
Find out what they are really investing in by double clicking specific capabilities they target to learn what's really making the difference.
Each industry and business is unique, and we help you understand what security capabilities to target given the nature of your specific business, competitors and peers.
Readiness to Address Compliance Needs : Digital Champions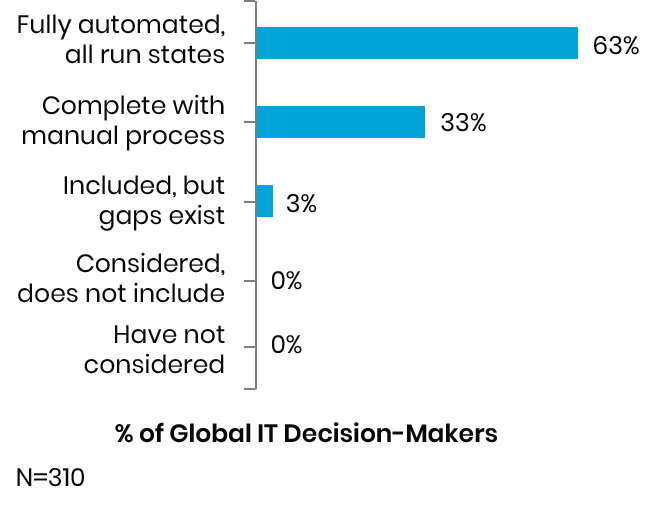 Source: Trasers
×