Enterprise Monitoring With End-To-End Visibility
---
As enterprise IT infrastructure grows, the need for robust enterprise monitoring increases dramatically. With tens or hundreds of codependent services being used simultaneously to deliver internal and external services, a single outage can have ripple effects across your entire network. To combat this, each network asset needs to be identified and monitored continuously, giving you the insight required for proactive remediation and prevention of system errors.
To tackle these monitoring problems, businesses can leverage enterprise monitoring and application performance management (APM) solutions. With enterprise monitoring, a full discovery process will identify servers, endpoint devices and software assets on your network, centralizing them within a single unified viewpoint.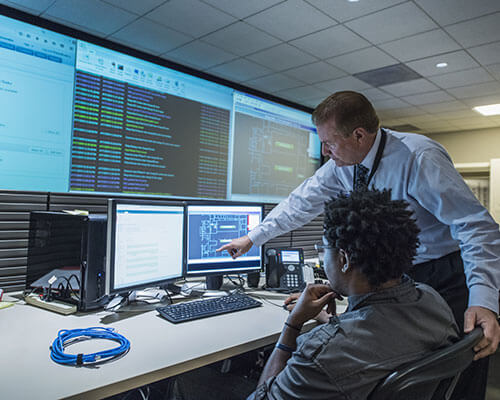 ---
Enterprise Wide Usage of Advanced AML Approaches
Source: Trasers
Trianz Has Built One of the World's Largest Databases on Digital Transformation.
---
Trianz has invested in creating Trasers, one of the world's largest databases on digital transformations with data from over 5,000 companies spanning 20 industries. We understand the state of enterprise monitoring and the best practices followed by the most successful companies in the world.
Our research shows that digital champions are ahead by 2X in the use of advanced application lifecycle management (ALM) methods that are critical for modern applications delivery and enterprise-wide monitoring.
×