Flexible, Real-Time Data Visualization
---
Successful digital transformations are driven by well-integrated, data-informed decisions, processes, and systems. To empower themselves in that direction, businesses need on-demand access to enterprise and line of business (LOB) data to make informed decisions.
Aggregating and presenting that data in user-friendly formats requires a strong business intelligence (BI) framework with flexible visualization capabilities.
Enterprise stakeholders – from sales and marketing, customer service, HR and finance, through to supply chain and manufacturing – must be able to identify and illustrate key performance indicators (KPIs) and trends to avoid missteps, as well as exploit opportunities. For data-driven organizations, interactive dashboards, self-service BI, and data analytics have become priority business tools.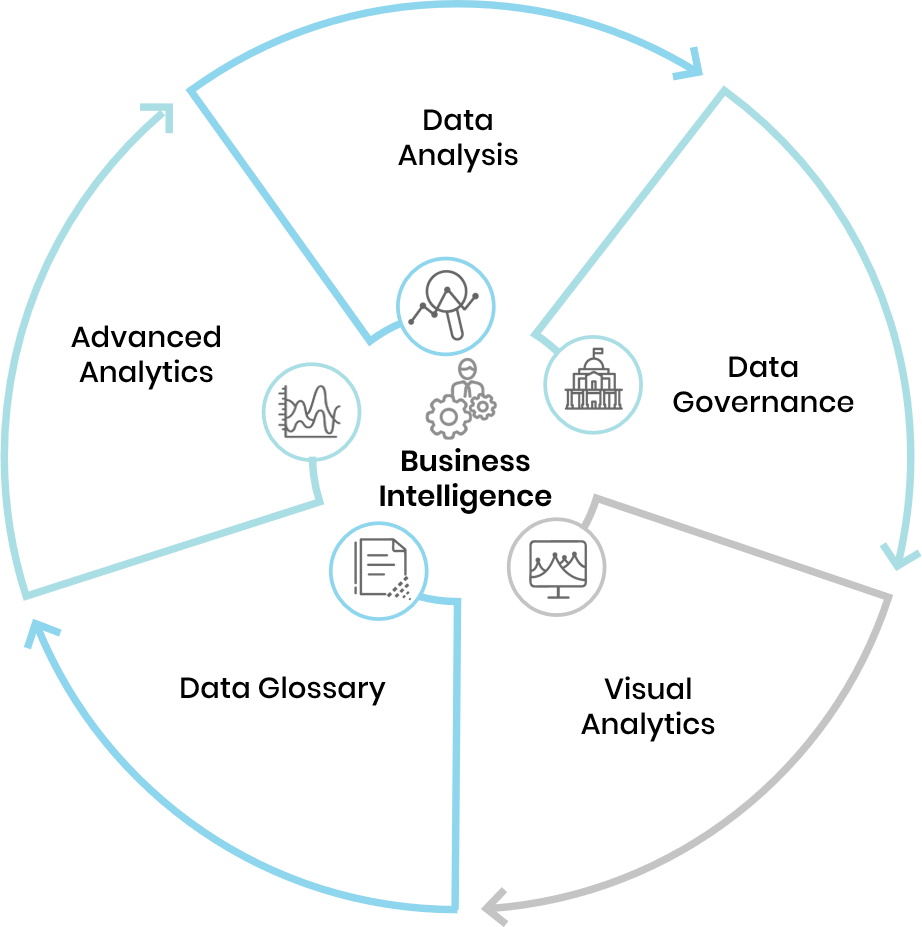 Copyright © 2022 Trianz
---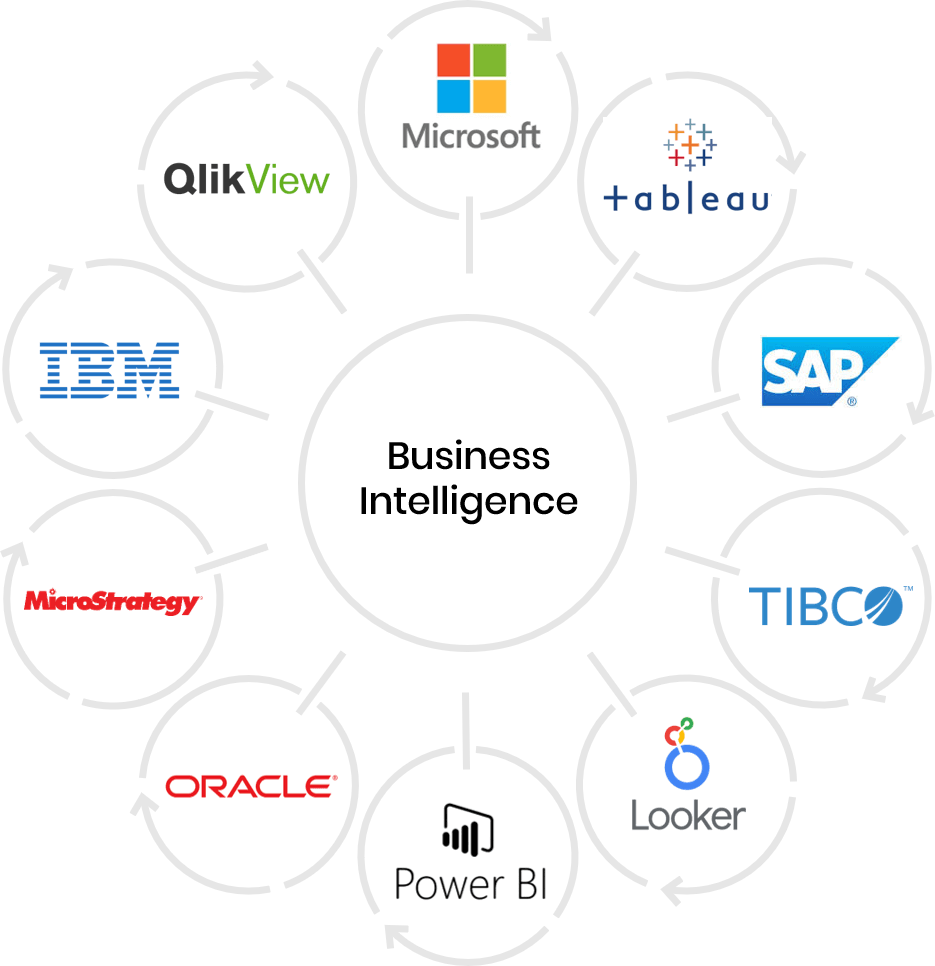 Copyright © 2022 Trianz
Relevant and accurate data provide the building blocks for actionable insights, but are often scattered throughout an enterprise in siloed databases and systems. Organizations need to empower non-technical users with real-time information by integrating and converting this data into BI dashboards with intuitive graphics and user-friendly analytics tools.
---
Survey question: What new analytics capabilities do you plan to build within the next two years?
Source: Trasers
BI's Transformative Potential Gives Companies a Competitive Edge
Trianz has invested in creating one of the world's largest database on digital transformations, with data from over 5,000 plus companies in 20 industries. We have spoken to business and IT leaders across the enterprise to understand what digitalization means to them, and how they strategize and execute their transformations.
The companies we call "digital champions" are investing in new analytics capabilities across the board. Business intelligence, and especially dashboard, are areas to which they dedicate their financial resources. With these significant investments into data visualization, digital champions are clearly prioritizing their potential to generate value for their customers, while also edging out their competitors.
---
Our BI and Visualization Services Center of Excellence
---
Trianz' BI consulting services combine innovative analytics solutions and reporting tools to establish key relationships and glean valuable insights from structured, semi-structured, and unstructured data. We help you select, design, optimize, and deploy an array of custom and prebuilt analytics and reporting tools. These will ultimately empower you to increase value for your customer base and brand recognition, while staying ahead of competitive threats and market opportunities.
Throughout the process, our expert BI consultants ensure that you realize the maximum benefit of the deployed BI solution by working closely with your business and IT teams during change management. We offer a number of BI consulting services to elevate your enterprise's information-to-action pipeline, including:
Strategic planning, BI assessments, BI roadmaps

BI tool selection

Prototype and proof-of-concept exercises

BI architecture design and optimization

Analytics reporting automation, Dashboard development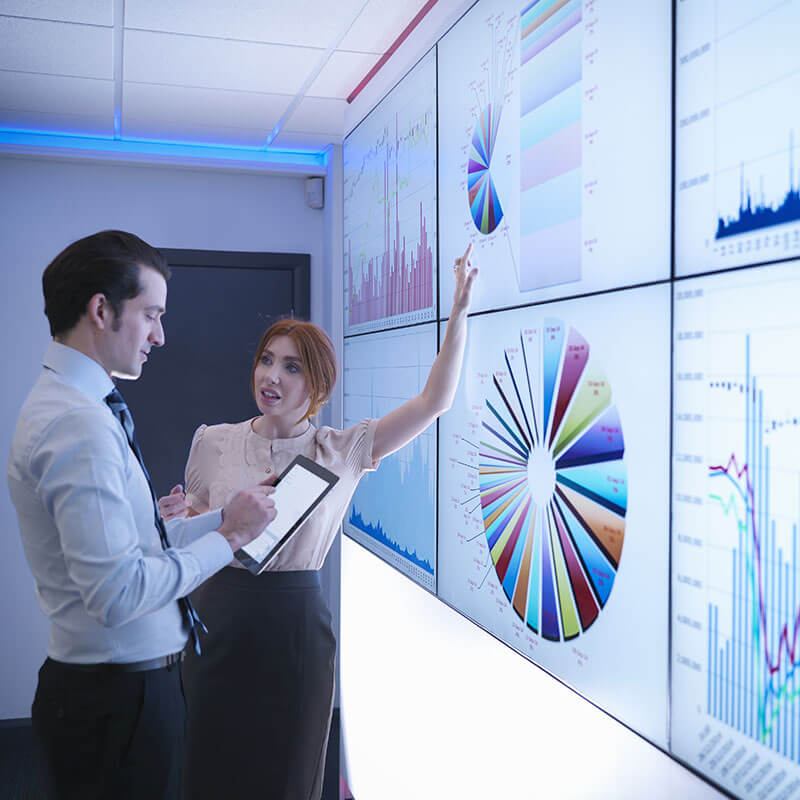 ×