Using Analytics to Gain Advantage
---
Our data has shown that many organizations overlook developing strong analytics benchmarking capabilities when strong benchmarking can accelerate competitiveness and growth. On the road to innovation, failure to understand the nuances and market positioning between yourself and your competitors leads to lost customers, shareholders and even employees.
This is where many businesses find themselves today; digital transformation has become an urgent need and the window of opportunity is rapidly closing. It's putting a strain on financial resources, giving companies just one shot to get it right.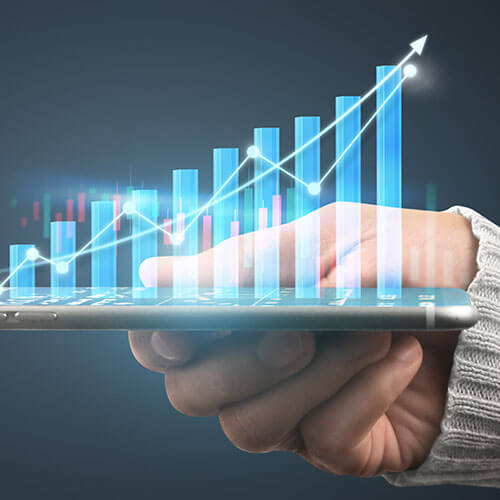 ---
What Is Analytics Benchmarking?
---
Analytics benchmarking is a survey data-driven process by which we help clients understand where their capabilities are on the maturity curve in absolute and competitive terms. This process helps our clients know the competitive gaps, where to invest their time and efforts, and the resources they should adopt to maximize returns.
Through a series of surveys, we benchmark our client's capabilities in the following areas:
Enterprise Data Strategies

Data Governance

Master Data Management (MDM)

Data Quality Management (DQM)

Cloud/On-prem Analytics

AI Capabilities

Investment Models and Priorities

Data and Analytics Organizational Structures

Analytics Technologies

Data Security
---
The Most Successful Digital Transformations are Powered by Analytics Capabilities
---
The graphic below shows which areas "Digital Champions" focus on when it comes to analytics:
Only about 7% of companies are fully delivering on the promise of their transformational initiatives. We call them 'digital champions.'
Digital champions rely on analytics for corporate strategy, prioritizing transformation initiatives, and running their business or IT operations.
Every industry and business is unique, and we help you understand what analytics capabilities to target given the nature of your specific business, competitors, and peers.
Analytics Investments by Digital Champions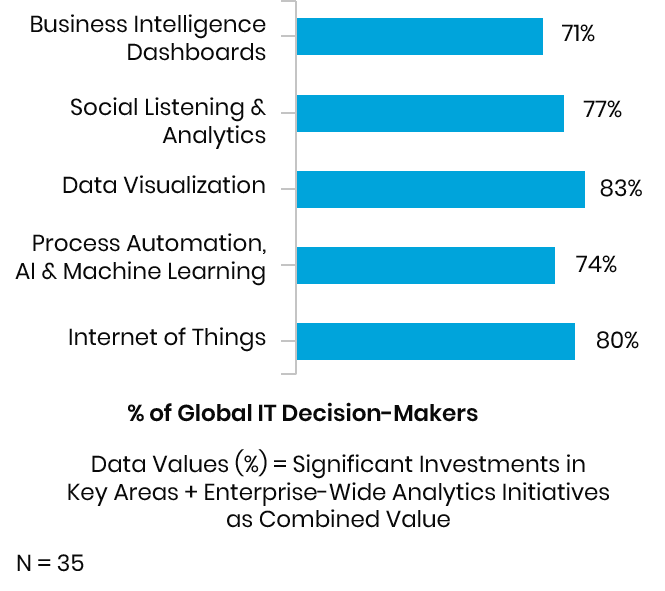 Source: Trasers
×