What Is a Cloud Strategy?
---
A cloud strategy is not a plan or pathway to migrate functions to the cloud; rather it defines the cloud's role in an organization's digital transformation journey. Most organizations today lack a formal cloud strategy. However, this is set to change by 2022, accelerated in part by COVID-19.
Organizations with effective cloud strategies have a methodical approach to responding in a crisis – such as the lockdowns – optimizing their cloud usage, associated costs, and resources.
When formulating a cloud strategy, IT leaders should focus their efforts on a step-by-step approach that can evolve along the same lines as the organization's digital goals and assets. Such an approach will yield a comprehensive and insightful cloud strategy that aligns perfectly with their organization's transformational goals.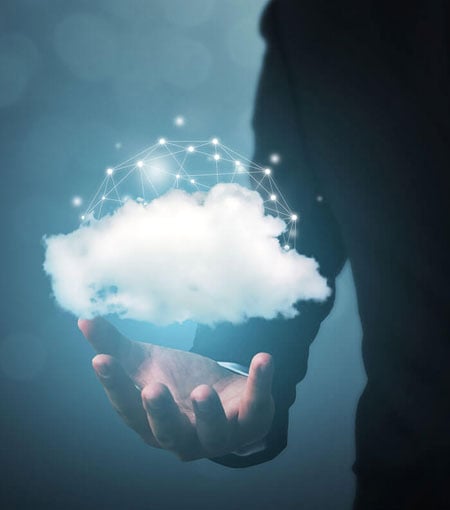 ---
Why Is Cloud Strategy Important?
---
In today's hyper-competitive and fast-paced environment, you cannot afford the lag time or depend on recommendations based on assumptions. Our data shows that over 70% of digital champions are crediting the cloud to be a game-changer for their business model. Trasers data on enterprise analytics shows that digital champions are the No. 1 user of analytics on cloud in their corporate strategy, digital transformation strategy, business, and IT operations.
A widely communicated, unambiguous, and crystal-clear cloud strategy is crucial for an organization's successful digital transformation. The formulation and publication of a well thought-out cloud strategy can help align numerous teams within an organization to a cohesive plan that guides and informs the adoption of cloud services.
Digital Champions Credit Cloud to be a
Game-Changer for their Business Model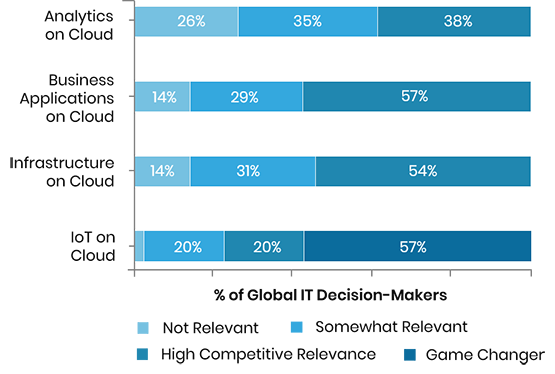 Source: Trasers