What Is a Cloud Strategy?
---
A cloud strategy is not a plan or pathway to migrate functions to the cloud; rather it defines the cloud's role in an organization's digital transformation journey. Most organizations today lack a formal cloud strategy. However, this is set to change by 2022, accelerated in part by COVID-19.
Organizations with effective cloud strategies have a methodical approach to responding in a crisis – such as the lockdowns – optimizing their cloud usage, associated costs, and resources.
When formulating a cloud strategy, IT leaders should focus their efforts on a step-by-step approach that can evolve along the same lines as the organization's digital goals and assets. Such an approach will yield a comprehensive and insightful cloud strategy that aligns perfectly with their organization's transformational goals.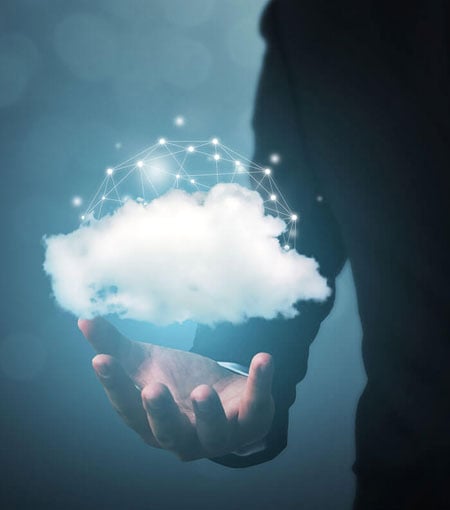 ---
Why Is Cloud Strategy Important?
---
In today's hyper-competitive and fast-paced environment, you cannot afford the lag time or depend on recommendations based on assumptions. Our data shows that over 70% of digital champions are crediting the cloud to be a game-changer for their business model. Trasers data on enterprise analytics shows that digital champions are the No. 1 user of analytics on cloud in their corporate strategy, digital transformation strategy, business, and IT operations.
A widely communicated, unambiguous, and crystal-clear cloud strategy is crucial for an organization's successful digital transformation. The formulation and publication of a well thought-out cloud strategy can help align numerous teams within an organization to a cohesive plan that guides and informs the adoption of cloud services.
Digital Champions Credit Cloud to be a
Game-Changer for their Business Model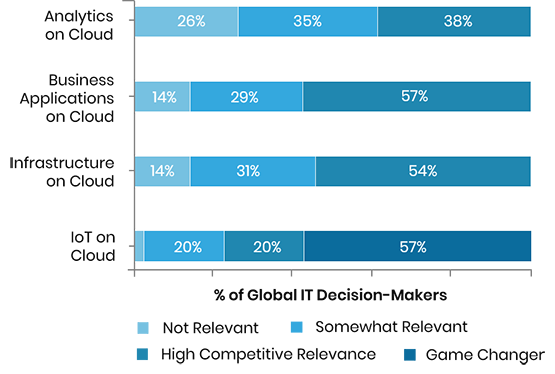 Source: Trasers
Finding a Balance with Cloud Strategy
---
Although most companies have announced a 'cloud-first' approach, not all of them have an effective strategy in place that communicates the 'what,' 'how,' and 'why' of cloud adoption. An effective cloud strategy is crucial to help your organization's shift to cloud by balancing the expectation of benefits with guardrails to alleviate risk exposure.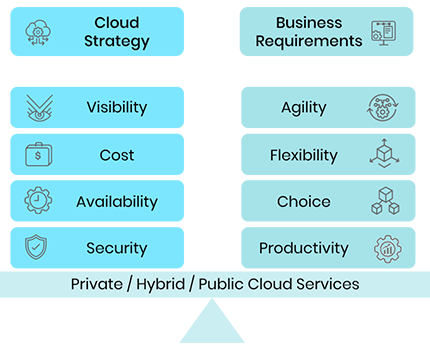 Copyright © 2021 Trianz
In the absence of a compelling cloud strategy, users and business groups will have to opt for solutions as they become available to increase their productivity. Numerous companies have already had a taste of this scenario in the form of 'shadow IT'.
Without effective cloud strategy teams within an organization, you are left with no direction for cloud service adoption. This lack of guidance often leads to silos of technology, greater exposure to risks, non-optimized costs, and non-standard solution implementations from poorly configured environments.