User Feedback and Smarter IT Investments Can Take You Above and Beyond
---
Enterprises' IT spending is structured in such a way that investments are occasionally made on major upgrades, while maintenance spending is given lower priority. Thus, large spending moves to other priorities and application management teams can lose the incentive to modernize. This all results in increased technology debt.
With technology advancing at such a brisk pace, how do companies successfully select the right modernization techniques and implement them while keeping the investment reasonable?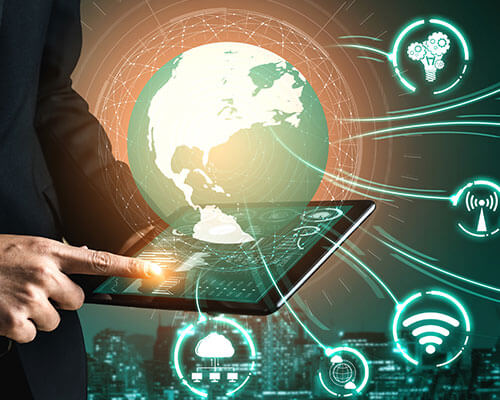 The team at Trianz worked tirelessly to propose a system that overcame our business challenges. Rising to the occasion, they simplified our processes, enhanced the system and increased productivity. There's no doubt; our ongoing success was enabled by our partnership with Trianz.
Director
A Leading Commercial Automobile Liability Insurance Provider

Aligning Your Choices With Tech Longevity and Business Impact Is Key
---
Application modernization becomes especially important when platforms come up against the end-of-life of their core products. End-of-life presents a prime opportunity to address the backlog of user needs in the form of missing requirements, poor experiences, or difficult-to-manage technologies.
Reports based on data collected from thousands of Business and IT decision makers globally
Business and IT Leadership Roles

Regions Worldwide -
N. America, S. America, UK, EU, ME & Africa, APAC, and Australia & New Zealand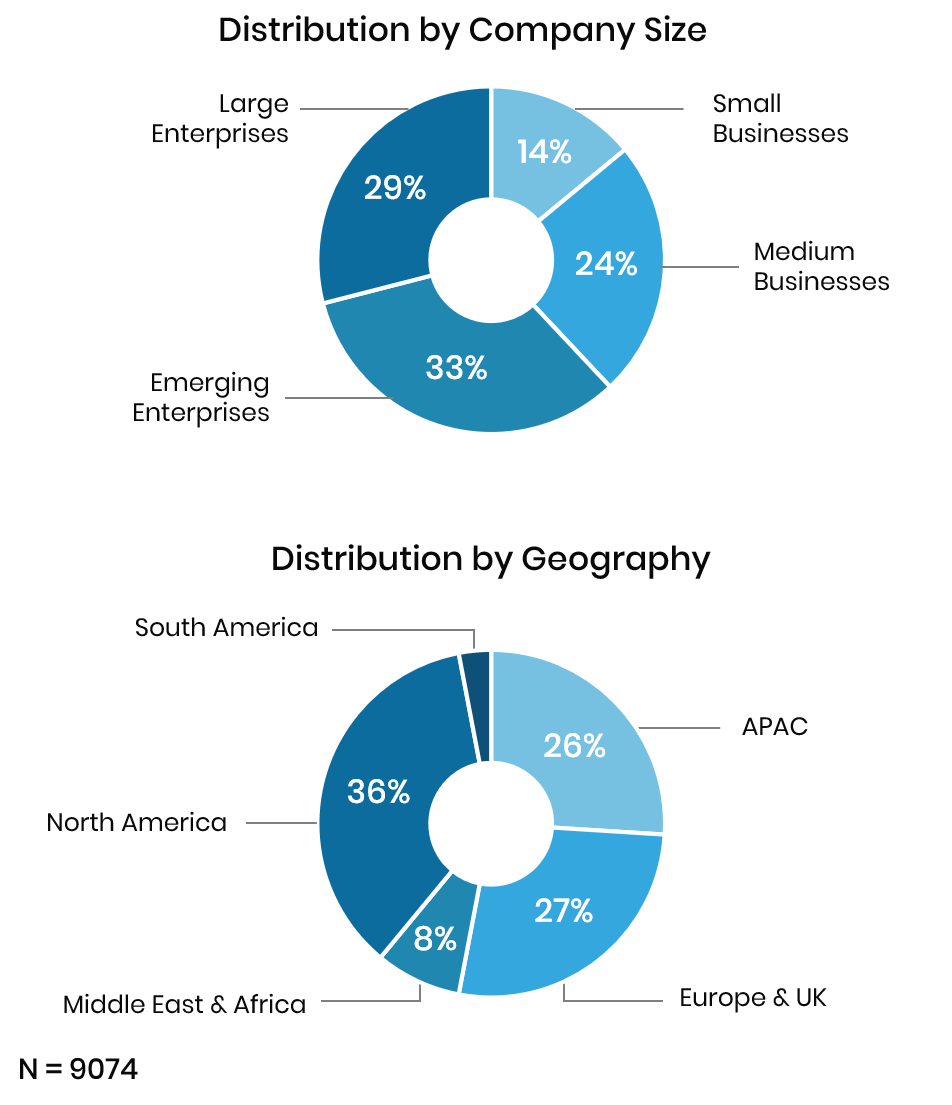 Trianz has invested in creating Trasers, one of the world's largest databases on digital transformations with data from over 5,000 companies globally. We combine a data-driven approach with practical experience in data monetization to generate results.
Creating and Implementing Modern Applications
---
When thinking of an approach to modernizing your applications, our specialists keep certain points front of mind. Foremost of these is the user's experience. From a design-thinking perspective, a user-centric mindset is the ideal place to start.
What are users liking about the application? Why are they not engaging in it as much as they could be? What features are the most functionally streamlined/visually appealing?
To answer these questions, companies look for the right application modernization partner. At Trianz, we have a breadth of experience in application modernization and understand that it is a key component to overall digital transformation.
We will implement the solution by pairing with your existing capabilities, taking an iterative approach, and leveraging our global teams, established expertise, and proven frameworks.
Key elements include:

Experience design using cutting edge Digital Studio

Agile progress with an iterative methodology

Appropriate use of cloud technologies
Incremental Modernization During Application Management
---
Our unique Transformational Application Management service enables modernization without a major capital investment, by using automation and best-in-class processes to free up teams to focus on modernization.
Key elements include:

Data-driven approach

Modernization occurs along with improvements to continuity, user support experience and management visibility

Faster responses via greater use of automation
Our Approach to Quality Engineering and Testing Maturity
---
As your partner, our approach to application modernization is tailored to your specific needs. With a tailored plan for your organization, we can help holistically assess the degree of legacy technology the enterprise is dependent on, how well your business needs are met, and the total cost of ownership.

When synthesizing the perfect approach, the Trianz team takes the following steps:

Assess
What are the pain points from a business and technical perspective as compared to innovations available in the market?

Plan
Clearly articulated end state with roadmap, projected investments and business impact.

Design
How experiences, architectures and features are going to be implemented.

Execute
Agile execution with global teams providing clear program governance and management visibility.

Operate
Incremental modernization to keep platforms from becoming legacy.
Harness the Power of Our Experts to Level-Up Your Apps
---
Because the Trianz digital transformation methodology is heavily user-centric, we have staffed our Digital Studio team with design thinking experts well-versed in all aspects of customer experience. Key features of our studio include:
Design thinking to drive innovation

Stakeholder journey mapping - which experiences are most important?

Persona research to ensure an accurate understanding of user needs
We also execute with best practice-aligned agile methodologies which enhance the maturity of your enterprise standard. Areas that we focus on are:
DevOps to unify IT teams

Program management tools to accurately track and manage execution-enabling, delivery-based models

Faster velocity to learn quickly and reduce risk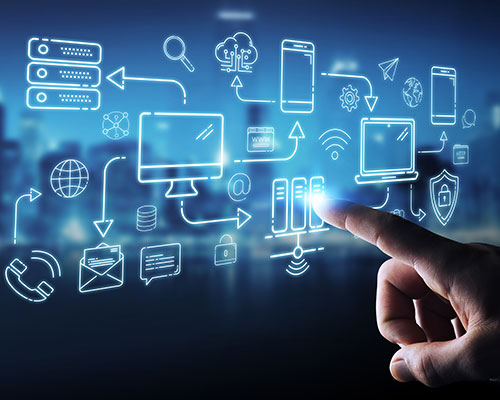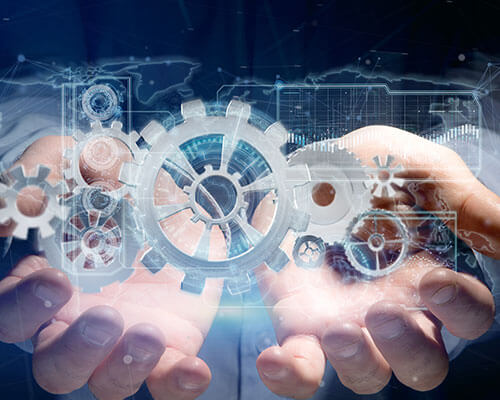 Another important consideration that our team makes is that legacy is most pronounced in application architectures requiring keen consideration of future directions. As your partners, we will tap into our knowledge of:
Microservice to reduce redundancy and minimize cost of ownership

Cloud architectures to leverage innovations outside your enterprise

Current technology vendor platforms to forestall end-of-life and minimize risk
One of the essential issues the Trianz team aims to resolve is lack of alignment with current business needs. Legacy platforms met the business needs of yesterday, but the demands of today's highly digitalized, post-pandemic business world forces us to think in new ways. We ensure that:
Key business sponsors, IT, and management are aligned

Security throughout gives you the confidence to aggressively embrace unique partnership

Outsourcing, global delivery, and core vs. context analysis are openly considered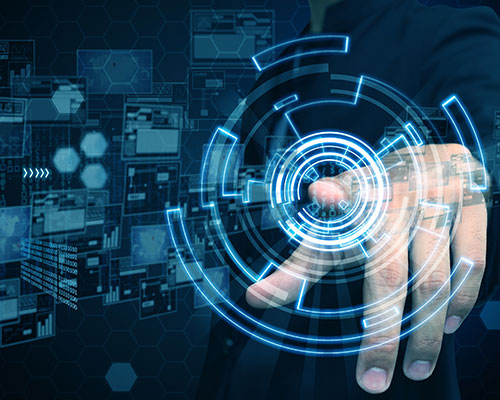 ×