What Does Custom Application Development Entail?
---
Custom software and custom application development consist of designing, creating, deploying, and maintaining applications tailored for a specific set of users, functions, or organizations.
These applications are also designed to serve a particular set of needs – for example, a manufacturer might want a field service equipment maintenance app, or a healthcare system might be looking to build a health and fitness web and mobile application for their patients to use.
Benefits of Building Custom Applications
---
Custom applications automate repetitive tasks – such as data movement and managing workflows – to save time and accelerate productivity. With custom applications, organizations can save on investing in multiple applications and reduce the risks from external threats. Moreover, custom applications are cost-effective, agile, and highly efficient.
Custom applications can be taken to the market where they are sold as SaaS products that generate revenue. In this way they serve two purposes: your immediate needs, and revenue generation. Done right, a custom application can end up paying for itself in this way.
There is no such thing as perfect software. No matter what configuration you choose while buying software off-the-shelf, there will probably always be inefficiencies, a lack of specific features that your business requires, and/or the need for some data manipulation to connect your software stack.
All of this can have a negative impact on ROI. It doesn't have to be this way, though.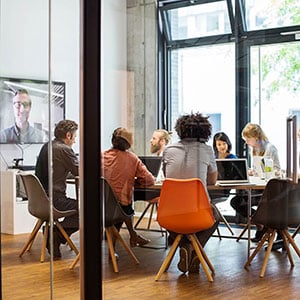 Custom software or custom applications offer huge advantages over out-of-the-box solutions, especially if you're looking to revamp your business process management and digital transformation initiatives. By working with a custom application or custom software development services provider, you can build scalable web and mobile applications that fit your business needs and put you in control to improve efficiency and save time, cost, and effort.