Performance and Productivity Enhancements Enabled by RPA
---
Robotic Process Automation (RPA) has revolutionized the way organizations handle repetitive, rule-based digital tasks. Those who are adopting RPA have not only saved time, effort, and operational costs, but are also achieving greater process efficiency.
The advantages of extended, creative problem-solving capabilities and the delivery of superior business results have ushered in a new era of what we call RPA "digital champions." Champions use RPA to generate rich process data that drives meaningful insights, improve speed and system security, and experience better throughput volume.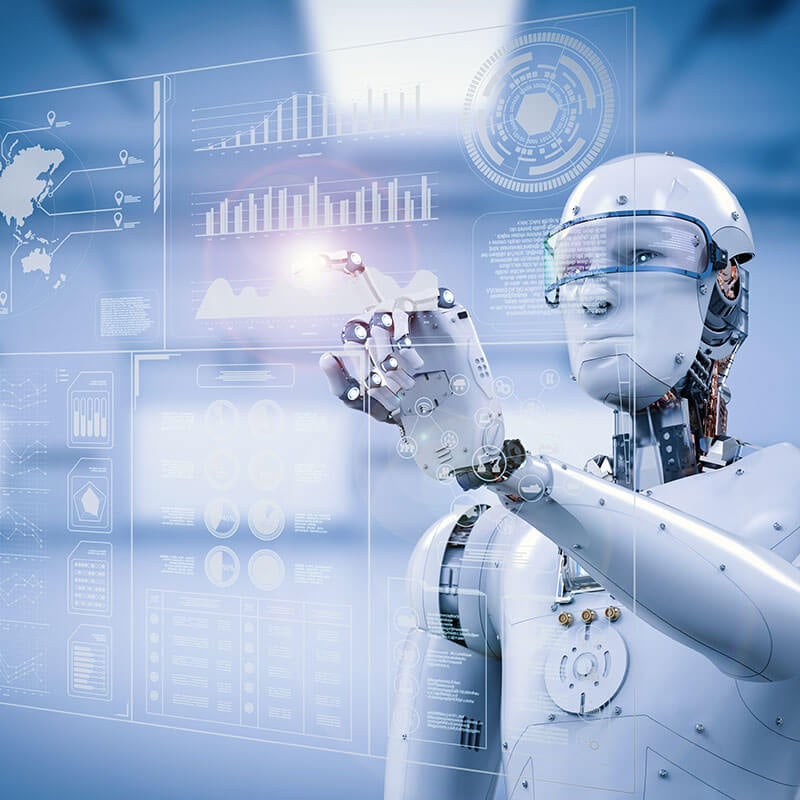 ---
Utilization of Digitalization Techniques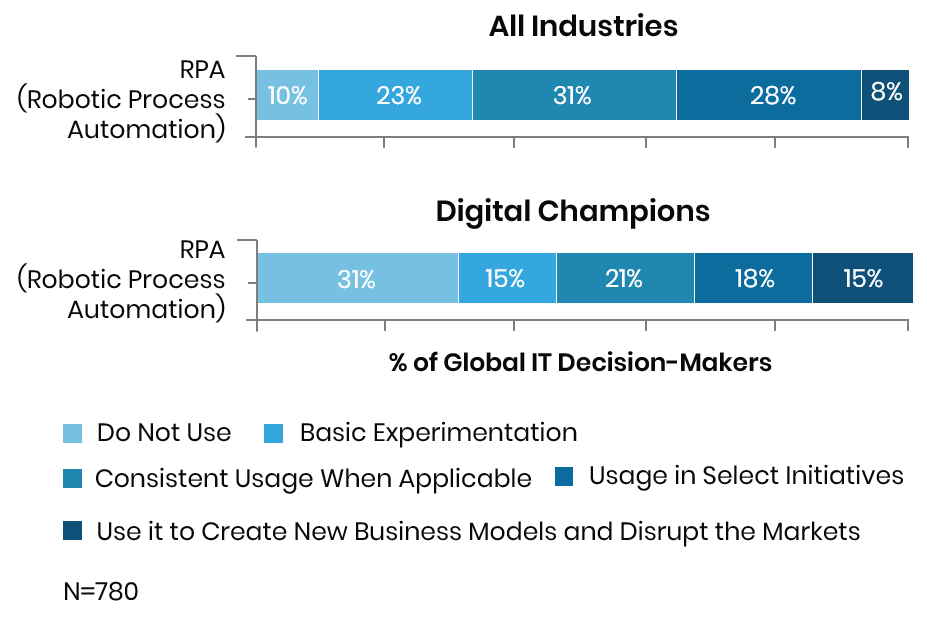 Copyright © 2022 Trianz
We Own One of the World's Largest Databases on Digital Transformation
---
Trianz has invested in creating Trasers, one of the world's largest databases on digital transformations with data from over 5,000 companies spanning 20 industries. We understand the state of RPA adoption and the best practices followed by the most successful companies in the world.
Advanced technologies deliver the last mile of digitalization. Digital champions lead in RPA compared to all industries, disrupting value propositions, delivering better experiences, and tracking usage in real time.
×