Companies are facing the perfect storm of a technology revolution, a global pandemic, ongoing recession, and changing customer priorities – all of which are intertwined. In this environment, organizations must take initiative to drive change through digital transformation or risk failure.
What is Digital Transformation?
---
Digital transformation is not just about digital technologies. It encompasses all aspects of an organization – and it should be driven by business, not IT. Ultimately, it means reimagining your products and services portfolio from the customers' point of view and reinventing the value chain to deliver modern, connected experiences to all stakeholders.
As depicted in the graphic, high quality data is needed to create exceptional customer and stakeholder experience chains. Extreme customer centricity in the functional areas of acquisition and growth, value delivery and operations, and value enablement requires a high degree of executive involvement, according to the profiles we've gathered on companies we call Digital Champions.
Defining Digital Transformations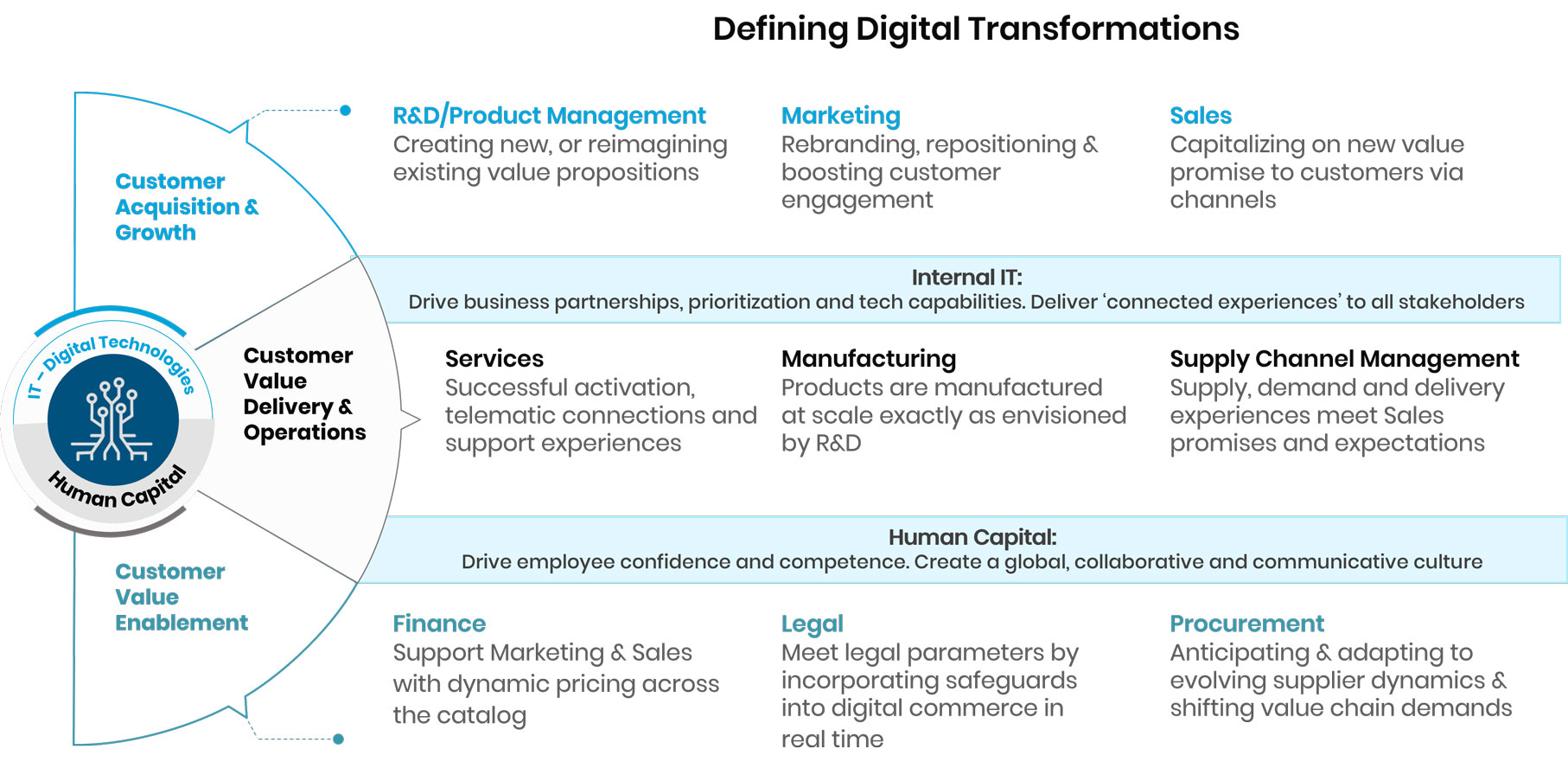 Copyright © 2022 Trianz
Investment and leader-commitment starts the engine that gets great data flowing. The data then allows the business to not only contend with serious operational issues like cost-savings and supply chains, but also informs where companies must look to stay responsive to the consumer's needs and relevant in the marketplace.