Onboarding Affiliates with ITSM
A leading healthcare data center company (which we'll call DeltaAlphaHealth or DAH) had a vision to streamline and deliver consistent processes across all its affiliates and organizations. However, they needed to maintain data separation between different business entities with shared infrastructure services support.
Trianz was brought in to help DAH onboard several of their affiliates with ITSM capabilities in a different hierarchy level by leveraging ServiceNow domain separation.
Affiliate Integration Challenges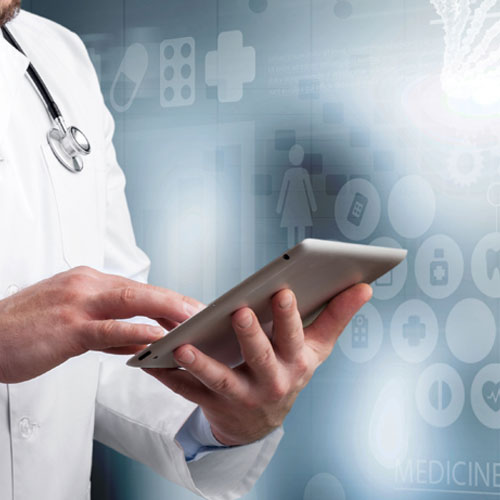 DAH reported a lack of unified business processes across their multiple tenant affiliates. This led to redundant data scattering across multiple systems, with no proper security controls.
Additionally, their affiliates were using various ITSM tools that were not integrated with each other, leading to delays in approvals and request fulfillments. As a result, DAH was experiencing increased support and licensing costs, along with a lack of ownership and accountability in the event of any outages.
With these pain points in mind, DAH turned to Trianz for a number of key deliverables. DAH wanted ITIL process definition and implementation of Incident, Problem, Change, Request, Asset, and Config management as well as defined domain hierarchy with better data access security controls and business process segregation. In addition, the company sought predefined templates to onboard new affiliates to minimize their efforts.
DAH also needed to deploy automated data center service catalogs in the global domain for their affiliates' use. Finally, they wanted defined global business processes for better manageability and easy maintenance.
Delivering a Multi-tenant Architected ServiceNow Instance
After investigating other technologies, DAH made the decision to leverage a ServiceNow domain separation implementation through Trianz.
Trianz first conducted workshops with various business units to gather the critical project requirements. The much-needed multiple domain hierarchy was implemented with data access controls along with data encryption providing highest level of security.
ServiceNow Multitenant Platform using Domain Separation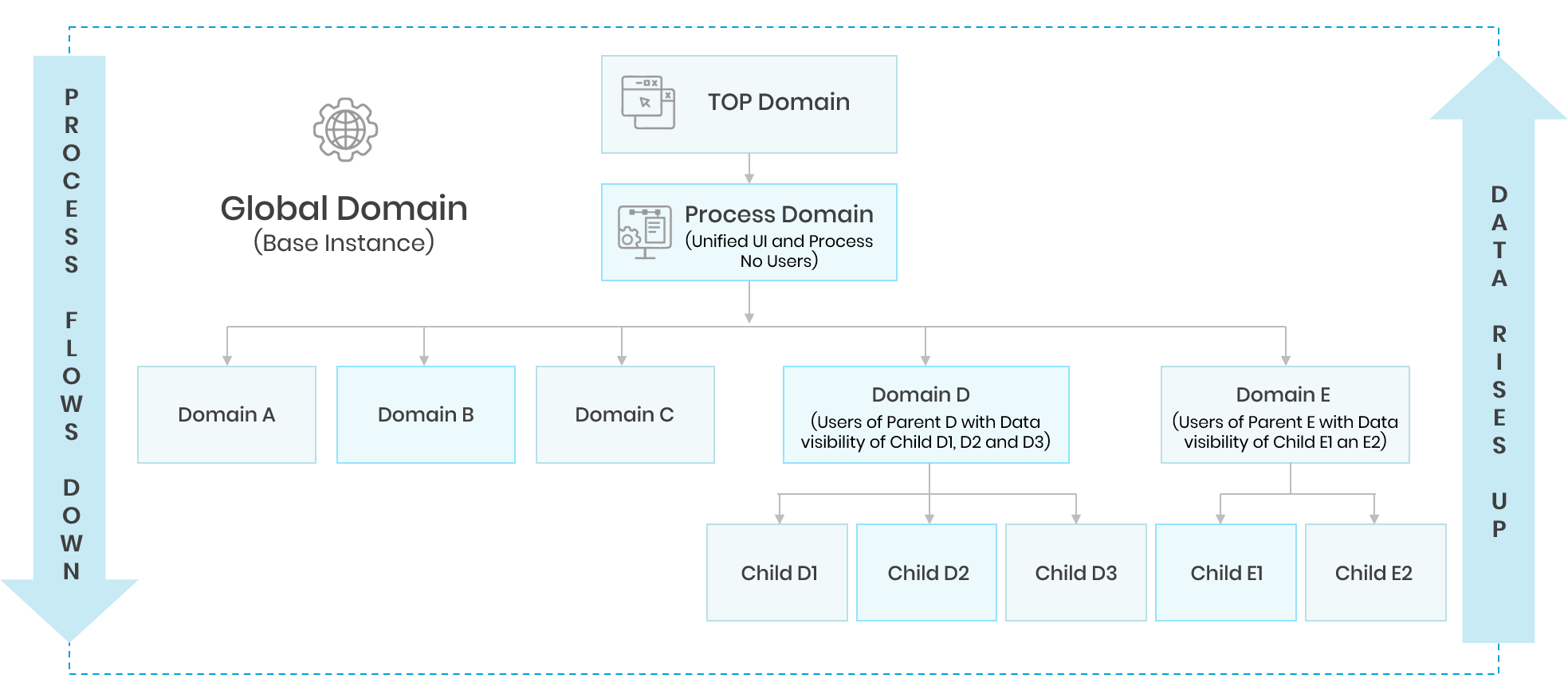 Trianz was then able to develop and implement the change and configuration management process based ITIL best practices. Workflows were configured to clearly define their cross-domain approval process. Automating the entire process removed the issues caused by the poor integration of legacy ITSM tools.
Better Multiple Affiliate Management – Transformative Impact
For DAH, the results were clear. With the newly improved and automated data center, they have now established business processes with a global UI for better manageability and easy maintenance.
Their incident request creation, change and request approval, and SLA configuration have been automated, resulting in improved efficiency. DAH's approval process now has better transparency with faster affiliate onboarding using Trianz's ServiceNow prebuilt processes and core capabilities, allowing affiliate users to track the progress of their own requests.
This ServiceNow domain separation enabled DAH to greatly improve their full audit capabilities, providing them with seamless and effective audit practices with minimal or zero-non compliances. Additionally, the domain separation optimized their license and support costs, significantly reducing the costs from the original use of the old ITSM tools.
×