Modernizing and Automating Enterprise Monitoring Workflows
---
While most businesses today have an enterprise monitoring solution that allows them to track hardware and software asset metrics – including health, performance, and uptimes—many are still stuck using legacy enterprise monitoring solutions that lack modern functionality.
The cloud has introduced new technologies like containers and microservices, both of which require modern enterprise monitoring tools to aid with orchestration and maintenance. To maximize the value of these new technologies, companies would benefit from undergoing a digital transformation that modernizes their enterprise monitoring solution and strategy.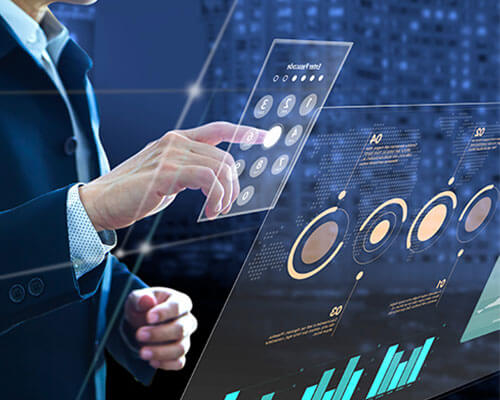 ---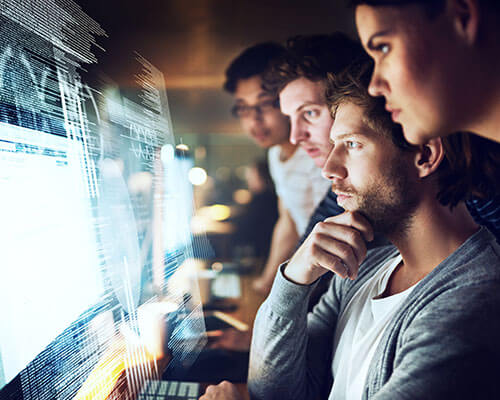 Trianz offers a targeted consulting service based around modernizing and automating enterprise monitoring workflows. This encompasses strategy and technology, combining the two to maximize your monitoring visibility in the cloud. Furthermore, our enterprise monitoring strategy services are vendor- and platform-agnostic. This means they can readily accommodate enterprises with complex software combinations and hybrid- or multi-cloud infrastructure deployments.
The final destination with these services is centralized asset visibility across hybrid- and multi-clouds, with deep process-level application monitoring. This is supplemented by artificial intelligence and machine learning technologies that enable predictive alerting and remediation, resulting in a self-healing IT network. Proactive measures like these reduce downtime and disruption, driving down operating costs and maximizing the revenue generation capabilities of your user-facing services.
Enterprise Monitoring Strategy Services with Trianz
---
Trianz offers an end-to-end enterprise monitoring strategy service, starting with analysis and road-mapping and ending with digital transformation. These key stages define our approach:
Enterprise Monitoring Strategy Current-State and Future-State Roadmap
---
No two businesses are the same, and this applies to enterprise monitoring strategy. Your enterprise will have a unique combination of hardware and software assets, all of which need to be assessed and integrated into your monitoring strategy.
Trianz conducts a full assessment of existing client technologies, identifying co-dependent hardware and software assets for relationship inference. This allows us to determine whether the current-state of your monitoring capabilities is sufficient as well as to identify suitable ISV solutions that can bridge the gap if needed.
Typically, enterprises need monitoring solutions across infrastructure monitoring, application performance management (APM), governance, risk and compliance(GRC), networking and event management. Our roadmaps will determine which areas lack sufficient monitoring tools, with solution recommendations from our partners like ScienceLogic, DataDog, AppDynamics and ServiceNow.
Clients get a full view of the scope of their enterprise monitoring strategy project, including estimated timescales, budgets, and the resulting future-state of monitoring capabilities.
Enterprise Monitoring Tools for Visibility Into Infrastructure and Application Performance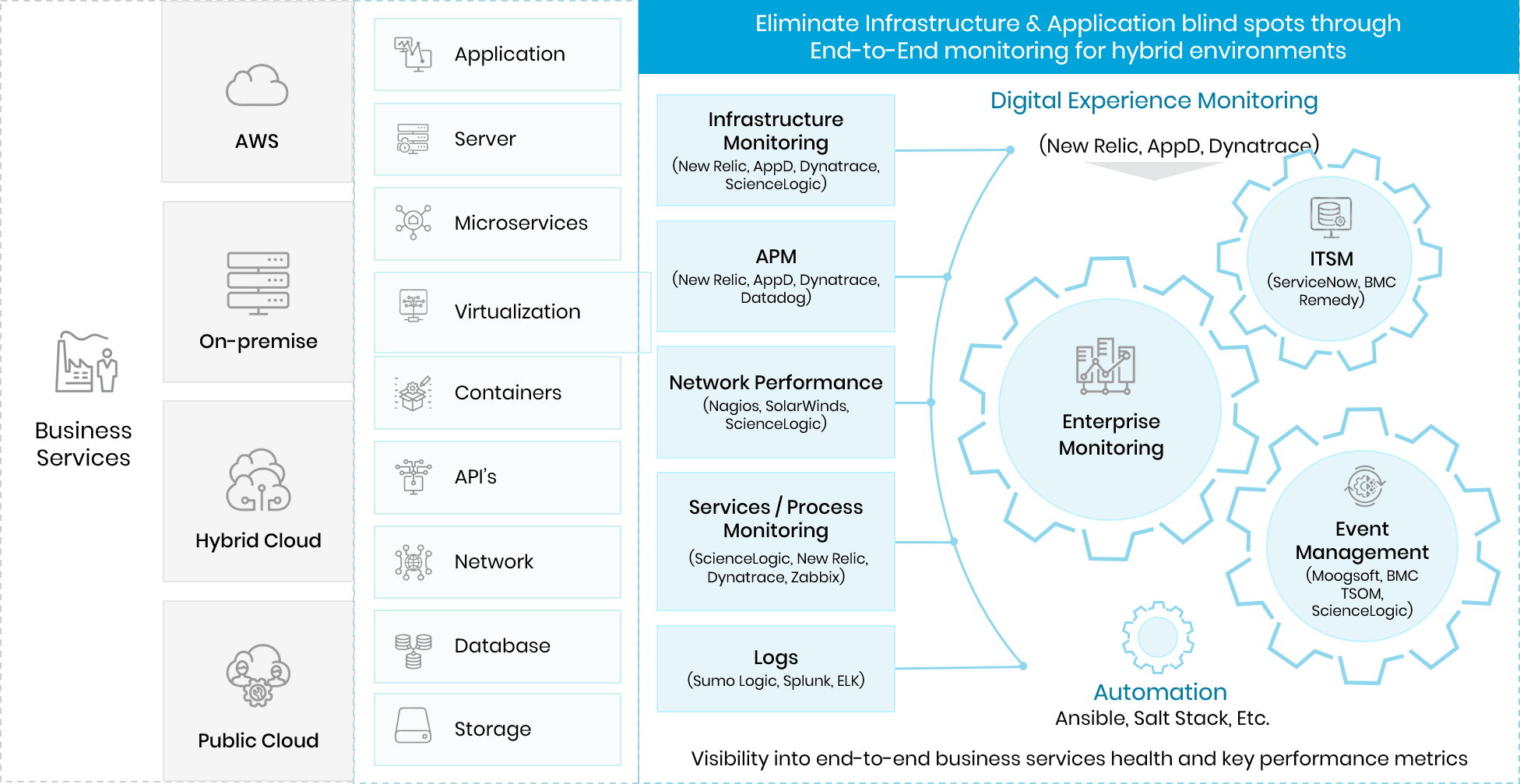 Copyright © 2021 Trianz
---
Enterprise Monitoring Strategy Framework
---
Bringing a monitoring solution online is only the first step. We work with clients to determine metrics and key performance indicators (KPIs) to track within monitoring tools, aligned with business objectives and customer needs. This extends across IT service management (ITSM) with IT infrastructure library (ITIL) best practices, and IT operations management (ITOM).
After full analysis during the previous stage, our specialists can help you create a monitoring framework for infrastructure and applications on your network. For ITOM, this will encompass server uptimes, error rates, and resource utilization for cloud and on-premise infrastructure. ITOM ties in closely with ITSM and ITIL, as infrastructure is a co-dependency for delivering your services.
With services, key metrics will include incident response times, mean time to remediation (MTTR), and service level agreement (SLA) compliance ratios. This is just a small selection of metrics to track with your enterprise monitoring solution, but Trianz can help you develop a full reporting framework in these key areas.
Enterprise Monitoring Conceptual Frameworks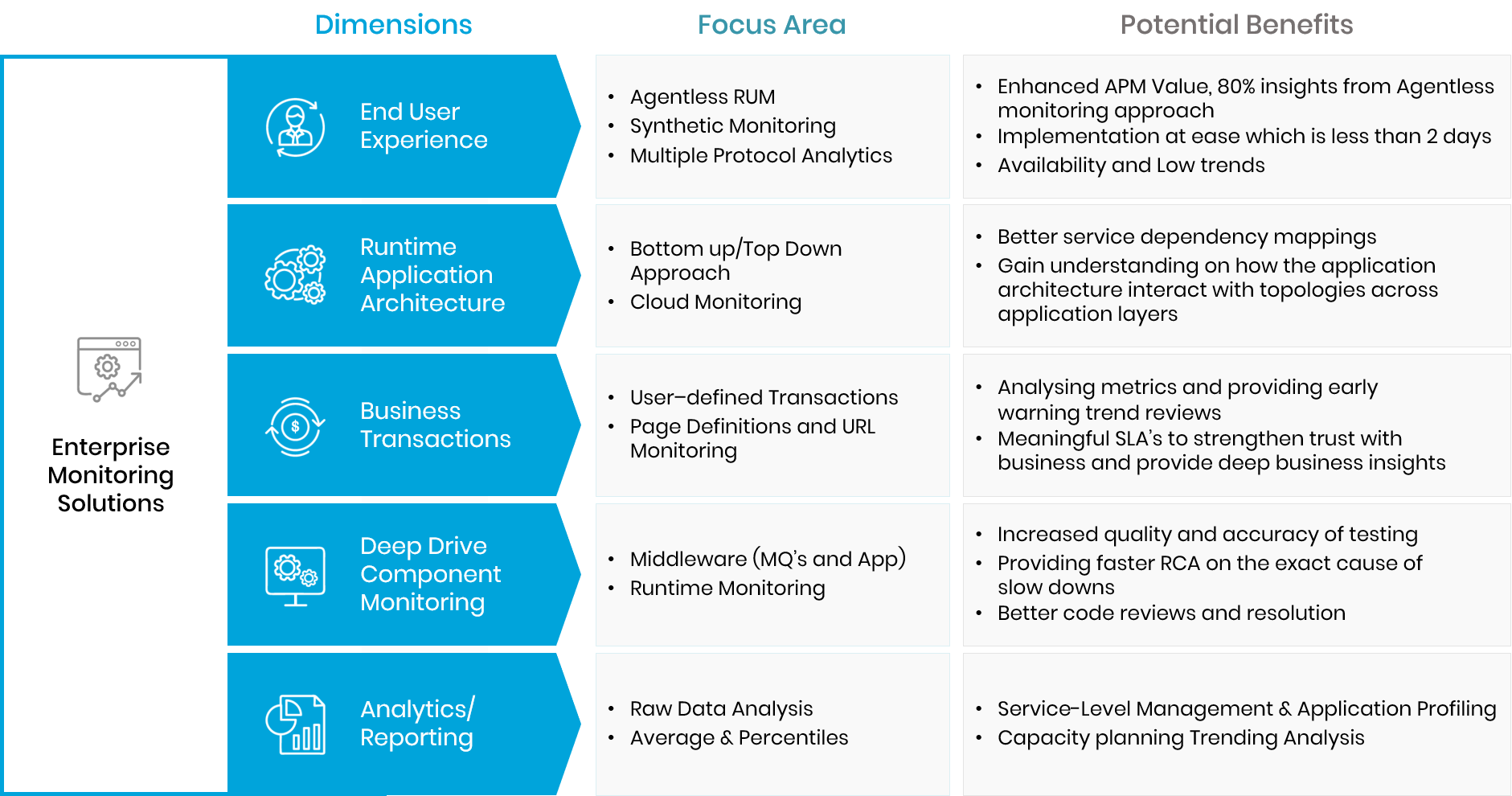 Copyright © 2021 Trianz
---
Enterprise Monitoring Strategy for GRC
---
IT GRC management has never been more critical. To adhere with regulations like the GDPR and CCPA, a GRC monitoring strategy is essential. This includes monitoring governance with role-based access controls (RBAC), security risk monitoring with single-sign-on (SSO) and two-factor authentication (2FA) methods, and monitoring for data compliance adherence.
A comprehensive GRC monitoring framework will take all these areas into consideration and, as a best practice, should be centralized with full multi- or hybrid-cloud integration and application integration. By bringing infrastructure and applications together in a unified system, you can define and monitor GRC policies through a single pane of glass to simplify GRC management.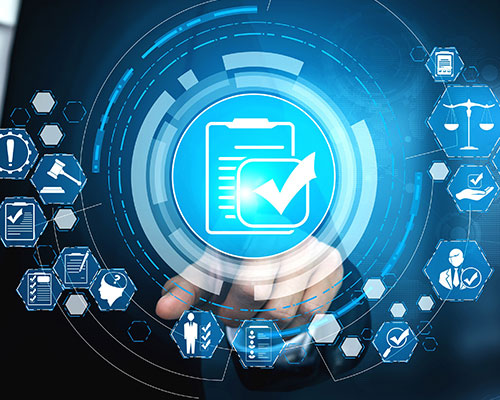 ---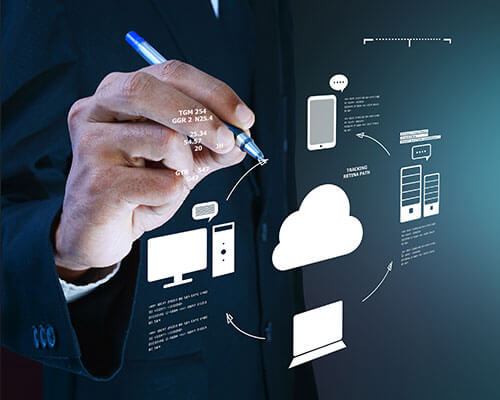 Enterprise Monitoring Strategy for Automation Enablement
---
Modern cloud-native enterprise monitoring solutions are key enablers of automation. These monitoring solutions can readily communicate with AI and ML-powered remediation tools, allowing you to move away from reactive to predictive and proactive remediation.
This falls under the umbrella of Artificial Intelligence for IT Operations (AIOps), enabling a future-state of self-healing and resilient enterprise infrastructure. AIOps is an evolution of ITOM, allowing you to orchestrate and administer your infrastructure with minimal human input.
An enterprise monitoring automation strategy will define reporting pipelines for infrastructure health metrics and automation parameters that the AI can operate within. This will enable automated service failovers, resource auto-scaling in the cloud, Kubernetes cluster monitoring and orchestration, and so much more.
×