Bring Your Apps to the Cloud and Your Business into the Future
---
As the digital landscape evolves, many business leaders are realizing that outdated legacy applications are not only frustrating to deal with, but also contributes to inefficiency in productivity, operations, and business value. Migrating your business applications to the cloud, while seemingly daunting, can bring many long-term benefits to your enterprise, including accelerated digital transformation with clear benefit of the total cost of ownership (TCO).
Why the Sea Change Is Imminent and Necessary
---
Contrary to popular belief, the greatest driver of digital transformation is not technology, but the customer. Today's consumer base prioritizes smooth, dynamic, and personalized user experiences more than ever, which means that companies should shift their focus from individual product offerings to modern, full-service applications while managing the TCO efficiently.
This is not to say that technology has nothing to do with this change. Since legacy systems were built in a previous era to serve a different, now-outdated purpose, older business applications are rapidly becoming obsolete. As a result, enterprises are electing to phase out the relevant support systems.
To enable your company to meet current business needs, IT modernization and a complete digital evolution by migrating your business applications to the cloud is the best step to take.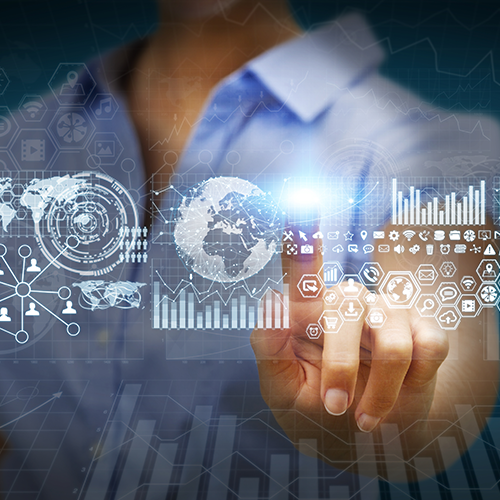 ---
The Advantages of Migrating Apps to the Cloud
---
Although initially challenging and somewhat expensive, the cloud application migration process brings numerous advantages that impact an enterprise's IT infrastructure and business digitalization, and pay off in the long run. For example, cloud application platforms are flexible and scalable, fostering rapid innovation, collaboration, customer intimacy and enabling quick decision-making capabilities.
They also enable dynamic analytics that help digital leaders learn about new insights faster, act swiftly, make informed decisions, and more easily correct missteps. Implementing a cloud-first digital strategy ensures that legacy applications are modernized and migrated to the cloud – and new applications are quickly deployed in hybrid-cloud environments.
Cloud infrastructure provides several technology benefits, including:

Reduced cost
Public cloud providers, such as Amazon Web Services (AWS) and Microsoft Azure, offer efficiencies that reduce the cost of running applications, as compared to running them on legacy on-premises platforms.

Increased speed and flexibility
Infrastructure and application releases are both faster to deploy in cloud environments. Cloud-based apps are also well-suited for businesses with growing or fluctuating demands.

Scalability and performance
Shared and unified resources make cloud platforms inherently scalable and able to handle varied workloads at high-performance levels.
Migrating your business applications to the cloud also expedites the digitalization of business processes. This, in turn, can help your organization expand its customer reach, increase business agility, and accelerate time-to-market.
---
The Trianz Approach to Application Migration
---
Trianz' approach to cloud application migrations is founded on extensive data, proven best practices, and cutting-edge technologies. Our research demonstrates that only 7% of enterprises that invest in digital transformation initiatives are successful; we call them "digital champions." By studying how they've gotten to where they are today, we've gained an understanding of the migration priorities and strategies that helped make them excel.
Traditional approaches and support models do not work when migrating applications to the cloud at an increasing scale. Our consultants have a deep understanding of adoption patterns, platforms, intellectual properties (IP), and process capabilities to help you manage your cloud applications at scale.
Investment Levels of Global IT Leaders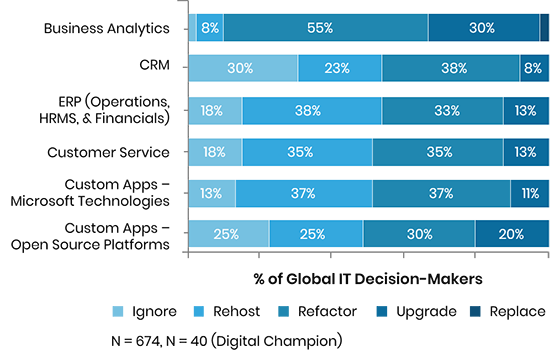 Source: Trasers
×