Where Are You in Your Journey to Cloud?
---
As industries reshape themselves, companies need to operate and compete at an unprecedented scale. The pandemic created a new inflection point for businesses to accelerate their cloud migration because it enables one of the key competitive differentiators that will help them remain relevant in the marketplace: seamless, end-to-end digital transformations.
Although cloud's adoption is accelerating, many industries lag when it comes to migrations. Our research findings – which form the foundation of our Digital Enterprise Evolution Model (DEEM) for cloud capability – suggest industries and companies are moving in a curvilinear path with investment in scalable cloud infrastructure coming first, followed by the migration of applications or analytics.
Digital Enterprise Evolution Model™ - Cloud Capability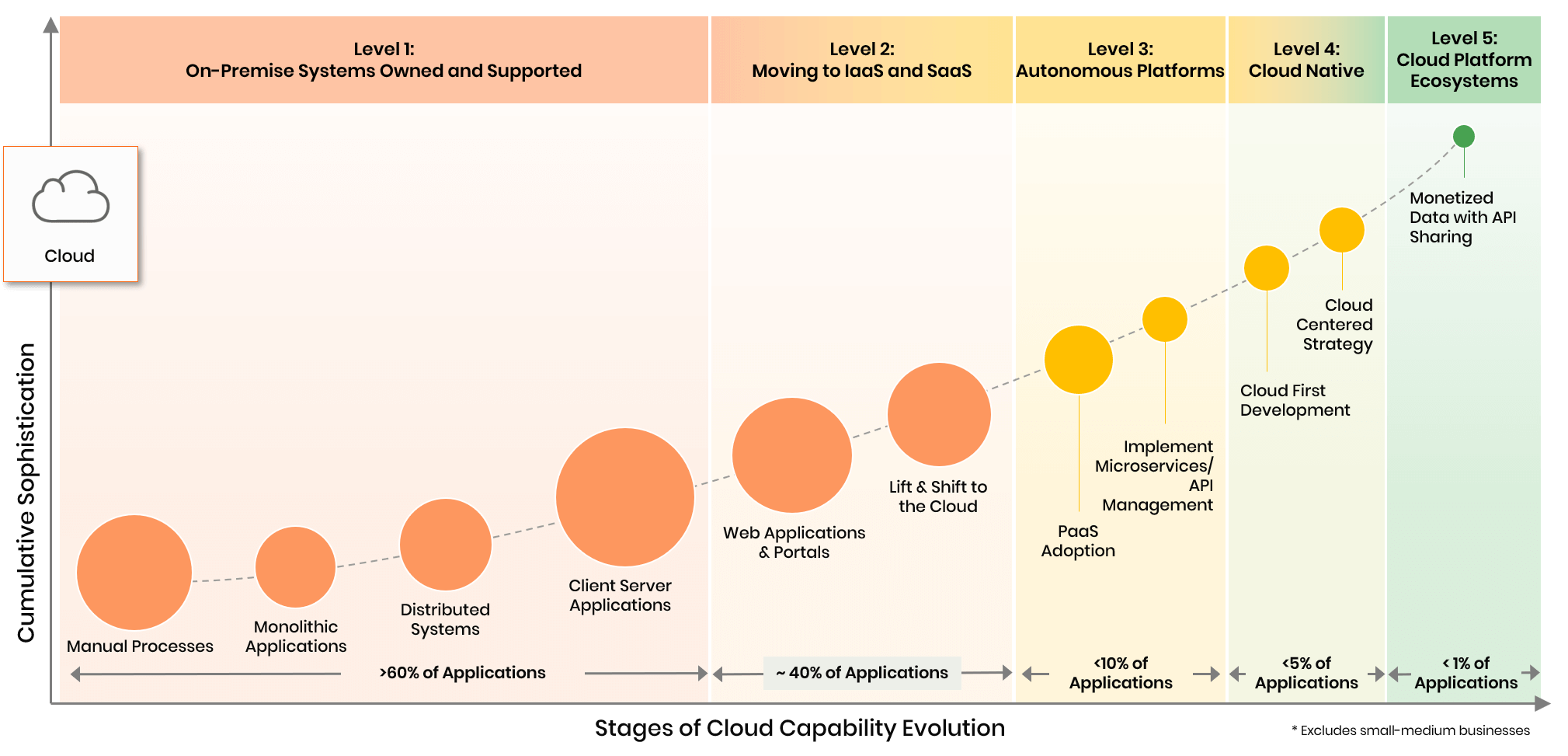 Copyright © 2022 Trianz
---
Cloud Migration Benefits
---
The advantages you will realize by partnering with us on your cloud migration include:
Accelerated route to reduced Total Cost of Ownership

Modernized and well architected framework for your applications and Infrastructure

Security, flexibility, and scalability for all your workloads

Optimized architecture preserving your existing investment on best of breed solutions
×