Thousands of enterprises across the globe have already executed their migration to the cloud. Still, many others are hesitant to make a commitment, asking questions such as:
For the enterprises asking these questions, the next step is clear: It's time to conduct a cloud assessment. A cloud assessment may sound daunting or time consuming, but there are numerous cloud tools available on the market that can make this a turnkey process.
What is a Cloud Readiness Assessment?
---
A cloud readiness assessment is a comprehensive process that determines your organizational readiness through application discovery and assessments. The primary goal is to analyze the application and data infrastructure, which can then be used to develop a roadmap for migration to the cloud.
A dedicated cloud assessment framework will help you analyze your requirements and match them with the right cloud applications. Additionally, this framework can help you choose the cloud service provider most suited to your requirements. This all contributes to a smooth cloud migration, ensuring your IT capabilities can meet your current and future requirements for a better user experience (UX).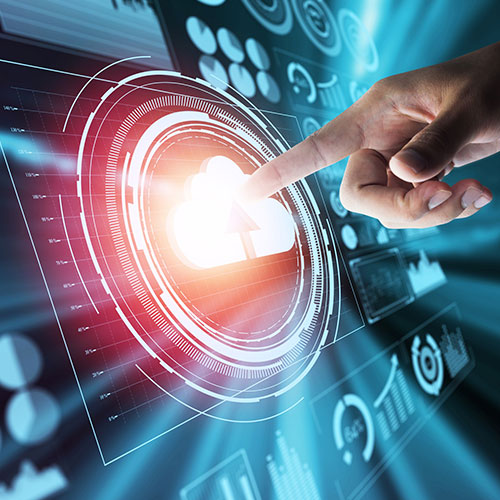 ---
Below is a selection of tools that are commonly used during a migration and adoption readiness assessment:
Tools to Conduct a Cloud Assessment
---
A cloud assessment is essential for successful cloud adoption. To plan for excellence during execution, Trianz recommends using a specific set of server and infrastructure tools aligned with your chosen cloud service provider (CSP).
Three of the most popular CSPs are Amazon Web Services (AWS), Microsoft Azure, and Google Cloud Platform. Each platform offers a set of tools to assist with cloud assessment:
These tools will create an inventory of your servers, databases, and applications. They also allow for the creation of dependency maps to categorize applications and assist with migration prioritization.
Each CSP will have benefits and drawbacks, making it essential to choose the provider that best aligns with your business objectives. In some cases, using more than one CSP at once will be necessary, posing the option of a hybrid cloud migration. This is something that an experienced Trianz consultant can help you determine, ensuring you get the optimal cloud environment for your business requirements.
Our Approach and Tools
---
Trianz uses a cloud first approach, leveraging our proven framework for cloud strategy, assessment, and roadmapping to craft an execution-focused, holistic cloud strategy. This approach is aligned with the needs of the business, offering immense value no matter where they are on their cloud adoption journey.
As part of our strategic execution analysis, Trianz examines a client's readiness for application migration in the context of their long-term goals.
The destination platform could be a public or private cloud infrastructure. Key steps that we follow in the cloud assessment phase include:
Comprehensive planning of migration strategy and full mapping of all dependencies

A scorecard to help strategize, architect and map application to relevant cloud services

Assistance with the development and implementation of a total cost of ownership (TCO) and return on investment (ROI) monitoring framework
What is a cloud first approach?

Cloud first is a technology concept that has been around for almost a decade. It simply asks that IT departments consider where and when cloud services can be employed to solve business challenges in the most practical and efficient way possible. An alternative to "cloud first" is the less flexible "cloud only" approach.
Learn more about cloud first.
Over the years, Trianz has built its own portfolio of innovative cloud frameworks and assessment tools, which help our clients migrate to and adopt the cloud efficiently. These tools and frameworks include:
Digital Enterprise Evolution Model™ (DEEM™) is a benchmarking framework for enterprises who are looking to achieve excellence in the cloud. Using data from our research arm, Trasers, DEEM™ helps enterprises assess their IT maturity against leaders in their industry. Backed by survey data from more than 5000 companies in 20 different industries, this data-driven assessment framework accurately grades IT maturity to guide your next steps in cloud migration and development. Find out more about benchmarking using DEEM™.

Copyright © 2021 Trianz

Trianz Cloud Migrations Rapid Deployment Model (RAPIDIGM™) is a deployment model that focuses on the assessment phase of cloud migration. It can also be applied later during the architecting phase and to guide iterative migration to the cloud. We use RAPIDIGM™ to perform comprehensive roadmapping and discovery, visualizing the source architecture to understand technological requirements. We then use this data to quickly identify suitable cloud service candidates, promoting rapid deployment on the cloud.

Copyright © 2021 Trianz

TCO Calculator Tool - A critical datapoint during a cloud migration assessment is the projected TCO. Trianz offers targeted TCO tools for AWS and Microsoft Azure, accurately forecasting the TCO for your cloud migration. Our consultants will provide this calculation during assessment, with TCO calculation being particularly useful for high-performance computing (HPC) scenarios like analytics, machine learning, and Kubernetes (K8S) clusters.
---
The Right Tools and Frameworks with a Managed Services Provider
---
Now that you have some familiarity with cloud tools and the value they deliver, you can make a more informed decision when choosing a managed services provider (MSP). A good carpenter never blames their tools, but the tools certainly help the carpenter do a better job. The same applies to MSPs like Trianz, where our comprehensive portfolio of frameworks, tools, and roadmaps work in tandem with the expertise of our consultants to achieve excellence in execution.
When identifying a suitable MSP, opt for one that works collaboratively with its clients to understand and meet business requirements by:
Defining strategic objectives

Creating a cloud council, detailing technology candidates, and planning an execution roadmap

Promoting cross-functional, company-wide buy-in

Assisting with financial planning

Accurately estimating the TCO and ROI

Evaluating applications and processes for migration (including planning rearchitecting and recoding)

Understanding issues and how to overcome them on the public cloud—such as with security, governance, monitoring, and risk compliance (GRC) and cost management
Want to ensure a cost-efficient cloud migration?

Trianz uses mature calculators to estimate the total cost of ownership of running applications on-premises vs. in the cloud. Check out our cloud assessment services to learn more about how Trianz ensures service delivery using proven accelerators and methodologies.
Best-in-class MSPs offer a rich portfolio of experience, methodologies, and IPs to help clients excel in infrastructure management. Rather than pushing you in one direction or another, the best cloud consultants work with you to identify, strategize, and execute a cloud adoption strategy that fully caters to your business requirements.