What Is Competitive Benchmarking of Cloud?
---
Digital transformation has become an urgent need and the window of opportunity is rapidly closing. This puts a strain on financial resources, giving many companies just one shot to get it right.
Our cloud benchmarking helps clients understand where their capabilities lie on the maturity curve both in absolute and competitive terms. The insights are based on data from benchmarking the client's capabilities against industry peers and the best in class across industries. This helps clients know where gaps are vis-a-vis the competition, and where to invest their time, effort and resources to maximize their returns.
Digital Enterprise Evolution Model™ - Cloud Capability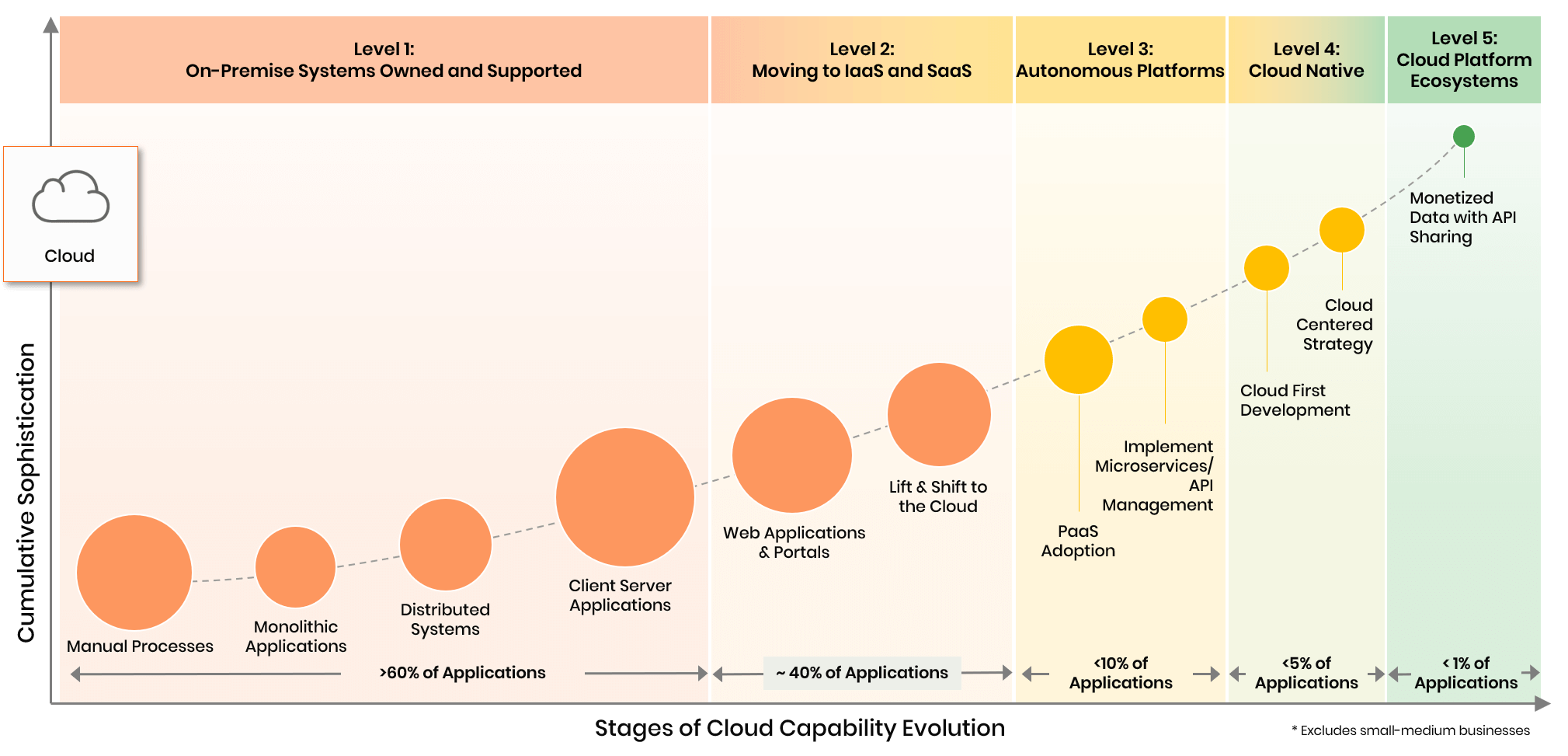 Copyright © 2021 Trianz
Through a series of exhaustive surveys, we benchmark capabilities in the following areas:


Service models – (SaaS, IaaS, PaaS)


The Most Successful Digital Transformations are Powered by Cloud Capabilities
---
Just about 7% of companies are fully delivering on the promise of their transformational initiatives. We call them 'digital champions.'
Digital champions are investing in hybrid cloud with multi-cloud orchestration extensively over the next two years. This will prioritize enterprise-wide transformation initiatives. None of them are investing in 'on-prem' as per the Trasers Survey.
Find out what digital champions are really investing in by double clicking specific capabilities they target to learn what's really making the difference.
Each industry and business is unique, so we help you understand what cloud capabilities to target given the nature of your specific business, competitors and peers.
Migration Strategy by Digital Champions
Source: Trasers
×