Adjusting to the New Normal
COVID-19 has brought in a seismic-level disruption in the workplace, forcing HR and other business leaders to scale up remote efforts to ensure business continuity. The rapidly changing digital environment demands a new vision of the workplace that can support emerging remote and hybrid workplace models. To help organizations with their workplace transformation, Trianz has launched Pulse.
Pulse is a reimagination of the workplace that integrates productivity apps, collaboration platforms, enterprise analytics, social media, and managerial tools — all into a single digital platform and super-app for employees, clients, partners, suppliers, franchisees, and more.
With Pulse, enterprises can bring a decentralized and distributed workforce together in a centralized digital workplace, driving enterprise-wide productivity and collaboration. Employees can access key applications, collaborate with colleagues, and manage meetings simply by keeping their fingers on the Pulse.
---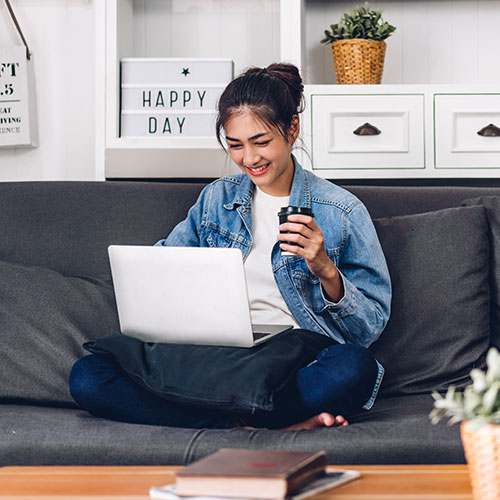 Current Challenges in the Digital Workplace
---
Over the years, most organizations have accumulated disparate systems and tools of engagement or collaboration that have proven to be an obstacle to their digital transformation efforts. Outdated communication and collaboration systems prevent employees and other stakeholders from performing their work efficiently, often causing avoidable stress that leads to suboptimal business outcomes.
When employees struggle to locate and access key applications and information, and business leaders lack visibility into the status of key initiatives, the IT department ends up wasting precious resource bandwidth patching and managing diverse systems.
This is what Pulse has set out to solve: keeping all stakeholders on the same page with as little disruption to day-to-day activities as possible.
---
Driving Workforce Performance with Pulse
---
Pulse is the one-stop solution for enterprises that are looking to embrace the digital workplace and drive workforce collaboration. A rich set of features allows users to access enterprise applications, collaborate with colleagues, manage meetings, and track projects — all through a combination of data analytics, seamless integration, and robust workflow automation.
The platform is designed to assist individual users, teams, and other stakeholders to collaborate and manage their workflows seamlessly while enabling business leaders to effectively monitor and take action to cultivate a digital culture.
Here are a few of the key benefits of using Pulse: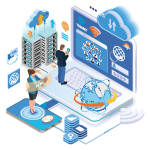 Intranet
Pulse collapses different intranet platforms into one integrated and customizable platform to drive workforce engagement with seamless internal communications. Pulse users can access news, info, polls, announcements, and policy information via both an iOS and Android App, as well as on the web. Pulse provides the desired scalability and flexibility to boost productivity, saves time from travel or commutes, and ensures employees stay focused on activities and outcomes that matter.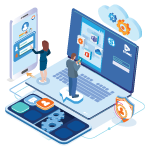 Apps
Users can access all enterprise, custom, and third-party software applications from a single pane of glass. Additional capabilities include single-sign-on (SSO), multi-factor authentication (MFA), and self-service functionality to ensure secure access and operations.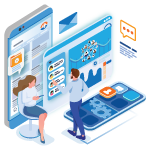 Business Social
An enterprise social network can foster collaboration, drive engagement, and increase the well-being of the workforce. Pulse delivers rich business social networking and outreach functionality where employees can share posts and images, join groups, discuss in forums, and RSVP or learn about corporate events.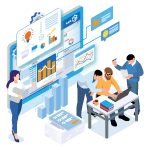 Analytics
Leaders get access to powerful analytics functionalities built natively in Pulse with options to integrate third-party independent software vendor (ISV) tools. The result is rich insight generation around workforce satisfaction and productivity, a better understanding of KPI and SLAs, and project and task-level analytics to keep initiatives on track.
---
Pulse is Tailored to Your Business
---
Trianz' research has revealed that talent transformation is the #1 predictor of success for digital transformation. The rapidly changing digital environment demands a reimagination of the workplace and treating employees as customers, and Pulse can help realize this vision.
With Pulse, the entire workforce at Trianz was able to work from home safely during the COVID-19 pandemic. Now, we want to help other enterprises benefit from the data-driven digital workplace solution that Pulse provides.
Trianz experts will tailor Pulse to your specific business needs with human capital digital benchmarking that uses our proprietary Digital Enterprise Evolution Model(DEEM). This allows us to compare your business against industry leaders across five different levels of IT maturity. With DEEM, we can pinpoint the exact tools and services that your business needs to get the most from our digital workplace solution.