Forces Driving the Explosion in Enterprise Data Strategy Development
Most sectors are now engaged in transformation programs designed to reshape their business models by harnessing data's immense potential. Investments in monetizing data for marketing, sales, service, and operations consistently deliver a higher ROI than alternative uses of capital.
The explosion of structured and unstructured big data over the past few years has prompted CEOs to get on the data monetization bandwagon, compounded by a dramatic drop in storage and processing costs, and increasing regulatory focus on data quality, policy, governance models, aggregation, metrics, reporting, and monitoring.
Leading institutions that once used only descriptive and diagnostic analytics to inform decision making are now embedding predictive and prescriptive analytics in products, processes, services, and multiple front-line activities. Where they once built relational data warehouses to store structured data from specific sources, they are now operating "data lakes" with large-scale distributed file systems that capture, store, and instantly update structured and unstructured data from a vast range of sources to support faster and easier data access.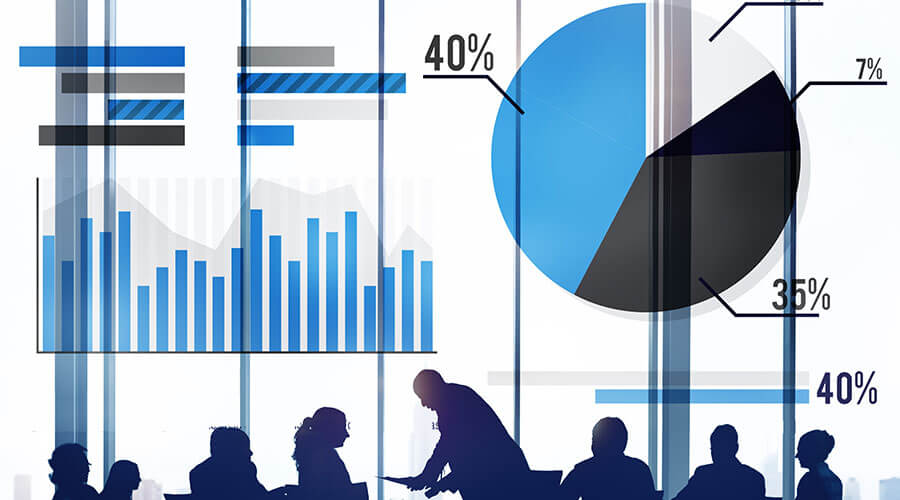 Concurrently, "digital champions" are taking advantage of cloud technology to make their operations leaner and more efficient and drive agility and innovation. Most of these champions have set up a new unit under a chief data officer to run their data transformation and ensure disciplined data governance that converts raw data into revenue, service excellence, brand loyalty, and more efficient operations.
Digital transformation deployed correctly yields massive benefits. A U.S.-based financial services giant drove more than $400 million in savings by rationalizing its IT data assets, and $2 billion in gains from additional revenues, lower capital requirements, and increased operational efficiencies. A U.S.-based insurer expects to grow its bottom line by 25% in target segments and products, thanks to data-driven business initiatives.
Yet, despite these impressive gains from digital transformation investments, many other organizations still struggle to capture real value from their data programs, with some seeing scant returns from investments totaling hundreds of millions of dollars.
So, how do companies avoid these struggles and realize the impressive gains that others have? Answer: Develop an Enterprise Data Strategy (EDS) that serves as the core for your firm's evolution to the data-driven enterprise of the future.
The Components of Enterprise Data Strategy Development
There are five core components of a data strategy that work together as building blocks to comprehensively support data management across an organization: identify, store, provision, process, and govern. A data strategy is a plan designed to improve all the ways you 1) acquire, 2) store, 3) manage, 4) share and 5) use data to monetize it for competitive advantage.
The graphic below represents a proven model for implementing the processes that monetize raw data assets, converting them into data-driven business capabilities. The six major capabilities that must be developed to monetize data effectively are 1) vision/strategy, 2) governance, 3) organization, 4) business, 5) data, and 6) technical.
Six Pillar Framework for Data & Analytics Strategy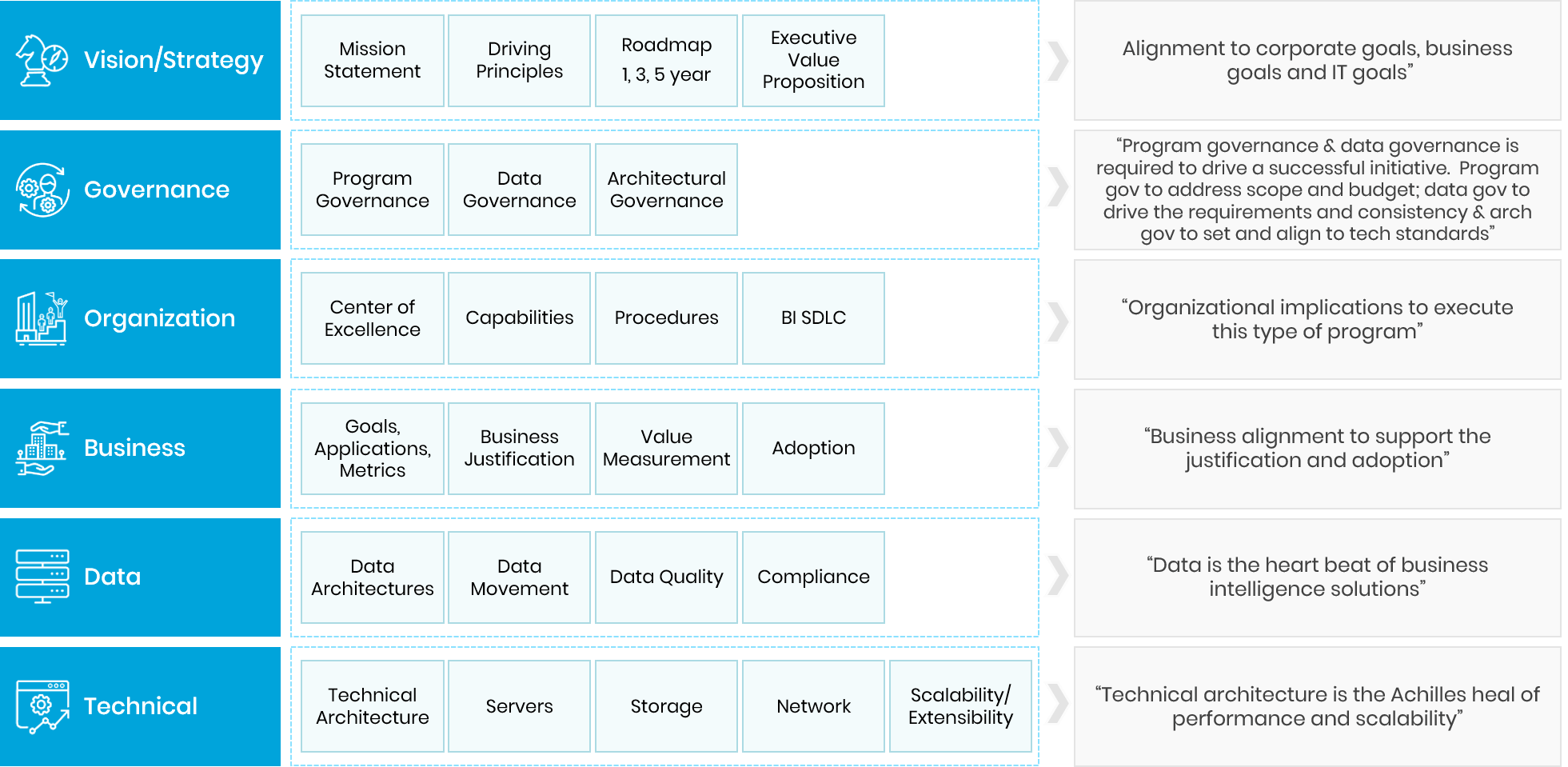 Using this framework, the enterprise can then organize the EDS into an implementation strategy and roadmap that aligns with the six pillars shown in the two graphics below.
Alignment of Framework to Enterprise Data Strategy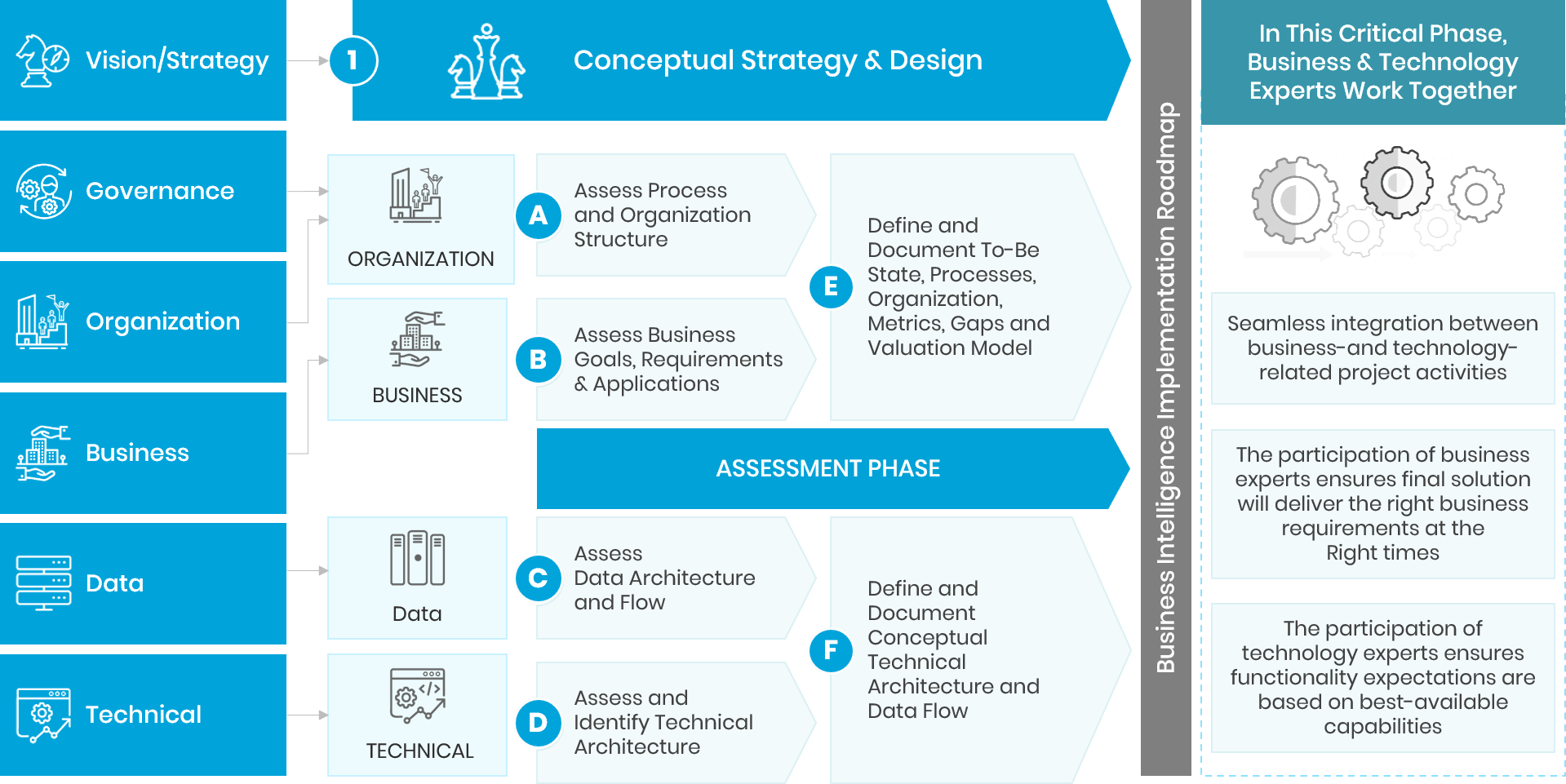 Enterprise Data Strategy Implementation Roadmap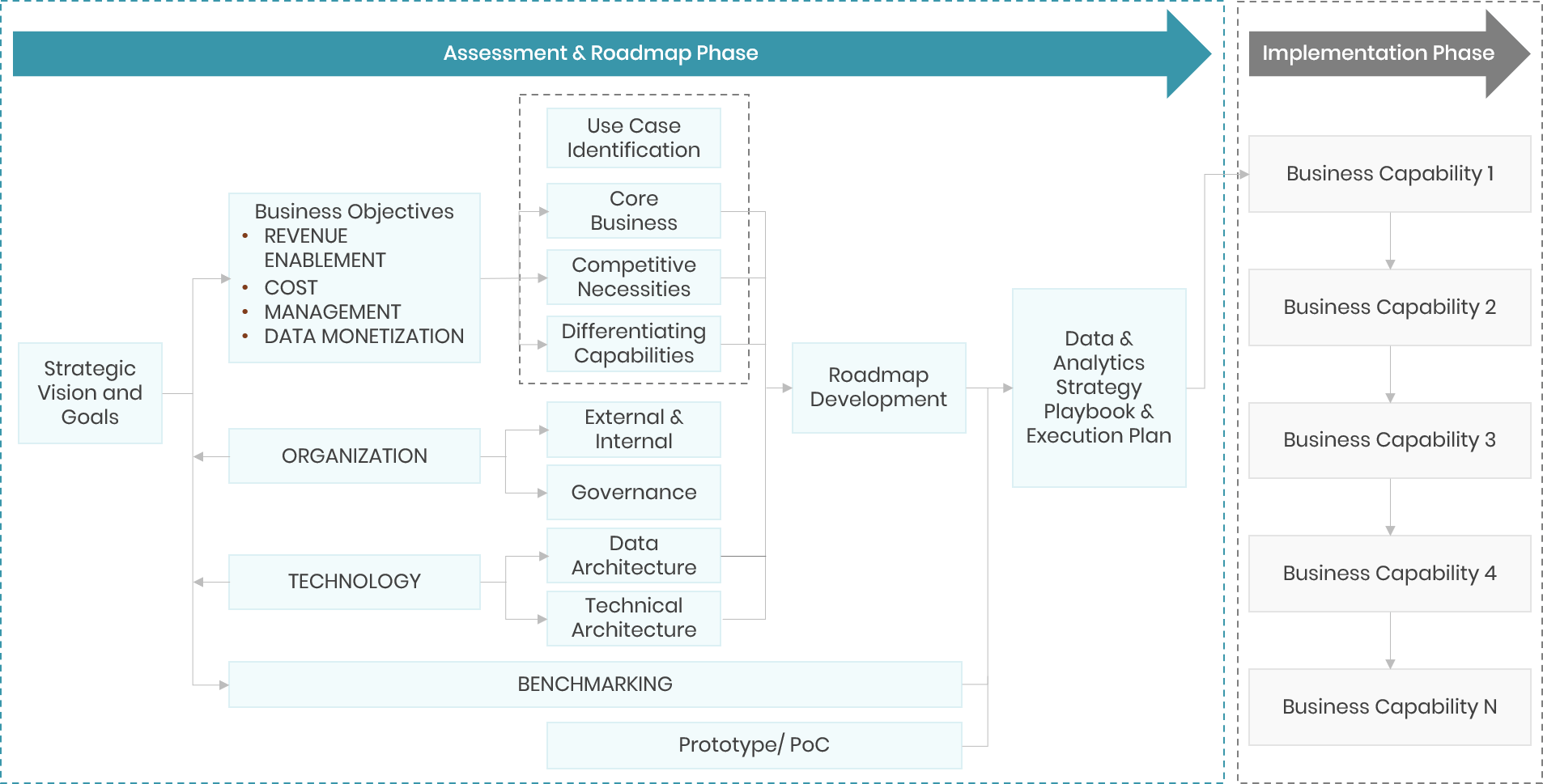 Depending on corporate priorities, the new business capabilities created on the far right of the graphic can be either service, selling, marketing, or operational capabilities taken to the next level – i.e.,digitally transformed processes that are data-driven. This model represents the nexus of corporate strategy, data assets, and the digitally transformed business capabilities defined on the far right of the graphic.
A summary of the process includes embedding the following five guiding principles into data strategy. To become a leader in your industry via digital transformation, the enterprise needs to:
Define a clear data strategy
Define the guiding vision for your data transformation journey, design a strategy to transform the organization, and establish clear and measurable milestones.
Translate the data strategy into tangible use cases
Select a range of use cases and prioritize them in line with your goals, use top-priority use cases to boost internal capabilities, and start laying solid data foundations.
Design innovative data architecture to support the use cases
Define the technical support needed for your roadmap of use cases, and design a modular, open data architecture that makes it easy to add new components later.
Set up robust data governance to ensure data quality
Assess data quality, establish robust data governance with clear accountability for data quality, and provide self-service tools to facilitate data access across the whole organization.
Mobilize the organization to deliver value
Align organization and culture with new capabilities, communicate the incentives for empowering the digitally transformed enterprise, and train people to leverage the new digital capabilities.
New Data Technologies – Enabling the Success of Your Enterprise Data Strategy
The transformation era has given rise to new technologies that empower the new, digitally transformed operating model. Storing your data in data lakes is required to provide the access, flexibility, agility, and real-time analytics to monetize data and achieve a "Digital Champion" status.
A data lake is not a direct replacement for a data warehouse; they are supplemental technologies that serve different use cases with some overlap. Most organizations that have a data lake will also have a data warehouse.
| Data Lake | Traditional On-Premises Data Warehouse |
| --- | --- |
| Data stored in native format | Data requires transformation |
| Can store unlimited data forever | Expensive to store large volumes |
| Schema-on-read | Schema-on-write |
| Decoupled storage and compute | Tightly coupled storage and compute |
Companies need to deploy these new data lake technologies in innovative ways that beat the competition to achieve success in transformation. The companies that are deploying and leveraging these capabilities today are the digital champions of tomorrow.
Enabling Your Transformation
Trianz is a leader in the digital transformation space. We have helped several companies organize, analyze, and leverage their data assets to secure an unbeatable competitive advantage. Book a free consultation with our team today!
×