Adapting to the Digital Age
In today's rapidly changing digital landscape, products are becoming more intelligent, customers more demanding, and competition is now fiercer than ever. To remain competitive, business leaders must adapt by becoming highly focused on solving industry challenges to win in a world inundated with big data, cloud computing, and mobile devices.
However, few companies have the software and hardware expertise required for digital transformation.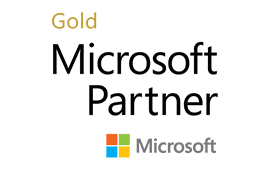 Luckily, cloud solutions such as Microsoft Azure provide the foundation to transform products, operations, and customer engagement. With dedicated industry resources from Microsoft, business leaders across all industries are leveraging advanced cloud technologies to create new opportunities and drive digital transformation initiatives.
---
The Pillars of Digitalization
---
In Future Decoded: Four Pillars of Digital Transformation, Microsoft defined the four pillars of digitalization that leverage the convergence of big data, cloud computing, and mobile devices. Former Microsoft CIO agreed that this was in fact the approach he used to drive Digital Transformation within Microsoft.
Here are the four pillars that digital winners are using regardless of industry:
Engaging customers by examining user insights to drive personalized engagement

Empowering employees by offering collaboration tools to find peer experts anywhere and anytime

Optimizing operations to rapidly turn product and customer insights into action

Transforming products to add connectivity and usage sensors for continuous improvement
Let's see how four Microsoft customers use Azure cloud services and these pillars to transform their business and gain a sustainable advantage.
---
Doctors Engaging Patients
---
CardioDiagnostics, a Delaware-based medical technology firm, allows doctors to monitor heart patients in real-time — from anywhere in the world.
Portable monitoring devices send data to Azure, where doctors can quickly analyze it. For instance, if the patient feels a rhythmic heart abnormality, they press a trigger that sends a message to its operations center. This allows doctors to save lives by immediately sending medical services in the event of an emergency
The cloud service provides the security needed for this critical healthcare solution by using Azure's built-in Health Insurance Portability and Accountability Act (HIPAA) compliance for data protection.
As Ziad Sankari, the founder of CardioDiagnostics, put it, "Microsoft Azure literally transformed our ability to create scalable, available, and durable products."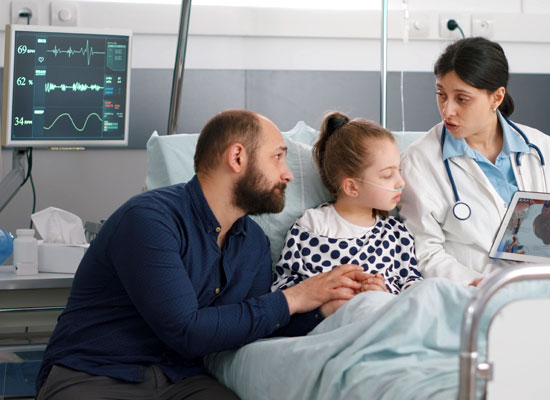 ---
Data-Driven Employees
---
Pinnacle Hospital of Indiana is transforming its systems to send doctors relevant information at the point of care. Using Azure, the company built a mobile-enabled and clinician-friendly analytics platform.
With Azure, surgeons now have the data to order supplies more precisely. Financial officers can compare costs with insurance reimbursements. As a result, claims that took 48 to 72 hours to process can be completed in just a few minutes.
Furthermore, using Azure's predictive analytics and business intelligence, surgeons can leverage patient data from thousands of prior procedures to select the most appropriate implants and devices.
---
Continuous Operational Improvement
---
Ecolab, a global water and energy technology company, is using Azure to address water scarcity. Seeking net-zero usage, Ecolab helps diverse industry leaders produce goods with minimal freshwater waste.
To do so, the company collects information from 36,000 water systems in more than 100 countries, feeds it to Azure, and provides customers with actionable intelligence that benchmarks performance and drives continuous improvement.
Personnel then uses the data to quantify and communicate a customer's return on investment from water management programs. After analyzing the data, Ecolab recommends additional actions that lower water, energy, and operational costs.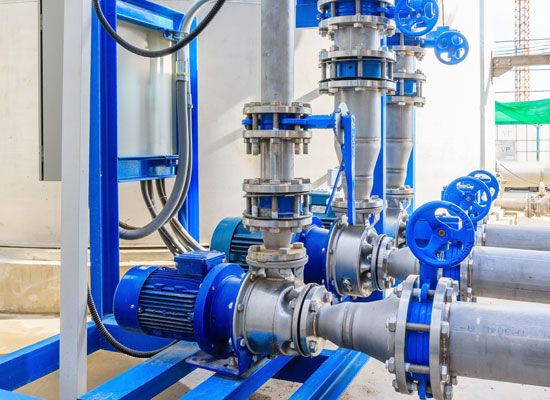 ---
Big Data Product Transformation
---
Aircraft engine manufacturer, Rolls-Royce, analyzes large aircraft flight data sets in Azure to preemptively identify failing aircraft parts.
The company's Azure-based big data analysis also helps it structure support contracts, manage risk, and shape product development needs. As a result, the airline industry can predict and minimize flight delays that cost millions of dollars every year by making repairs before engine complications arise.
Nick Farrant, SVP at Rolls-Royce, writes, "Digital technology and analytical insights deliver a real, sustainable advantage in the services we provide."
---
Trianz Enables Transformation
---
Trianz is a Microsoft Gold Partner and Azure Managed Services Provider within the Cloud Solution Provider Program. Our offerings include:
Azure Readiness Assessment and Migration Roadmap

Azure DevTest and DevOps environments

.NET, Windows, and SharePoint application migrations

SQL Server and non-Microsoft database migration

Azure-native business applications, big data, and analytics

Azure workload managed services
Trianz helps business leaders leverage Azure to transform their products and operations and engage customers and employees. Without the need for significant upfront capital, Trianz designs cloud solutions that enable innovation and agility.
Trianz's certified Azure consultants help to discover, assess, and analyze clients' current state and recommend execution plans for successful cloud migrations with established templates and engagement tools.
By using governance frameworks, Trianz designs Azure architecture and migration plans. We lead hybrid cloud deployments and develop test automation and app orchestration that spans on-premises and cloud locations.
Additionally, Trianz experts monitor Azure performance and align existing cloud deployments to meet each of our clients' ongoing needs.
×