Learn more about EVOVE, the Trianz automated data migration solution.
Our approach: Migrate Data at Scale with our Data Migration Center of Excellence Model
---
Migrating data at scale involves a very different approach in which we partner with clients. Beginning with strategy and prioritization, Trianz deploys a scalable team equipped with repetitive frameworks, IP, and accelerators to drive simultaneous migration of multiple datasets.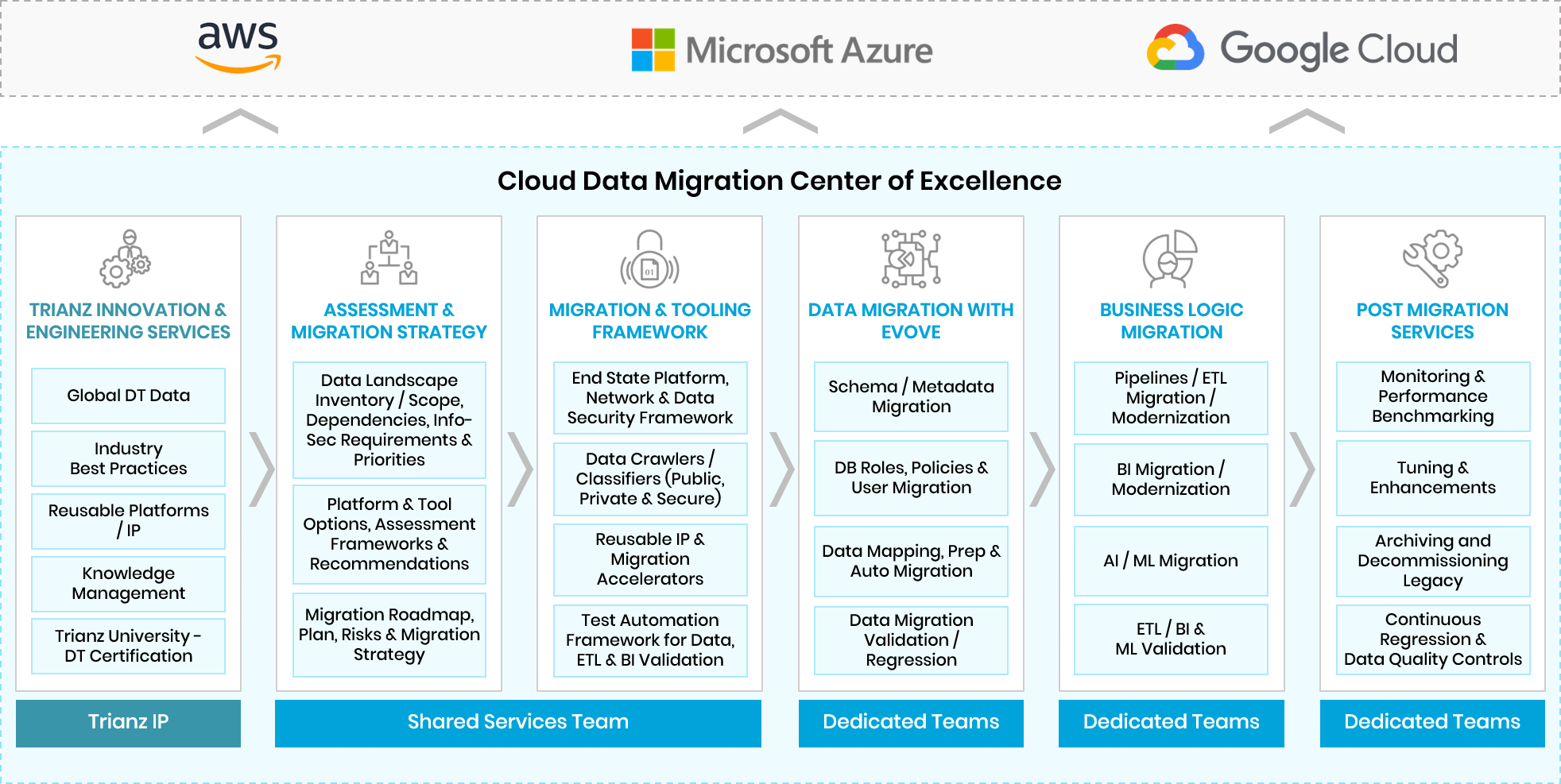 Benefits of Shifting to Cloud
---
After a 4-6-week strategy phase, we operationalize data migration CoEs within another six weeks so that the CoE is fully operational within 2-3 months of commencing an engagement.
---
We bring an IP and Accelerator driven approach to Data Migration
---
What sets Trianz apart is that almost every phase of data migration at scale is conducted using IP and automation to drive efficiency, cost reduction, and faster time-to-market. We carry a wide array of IP to pick and choose from.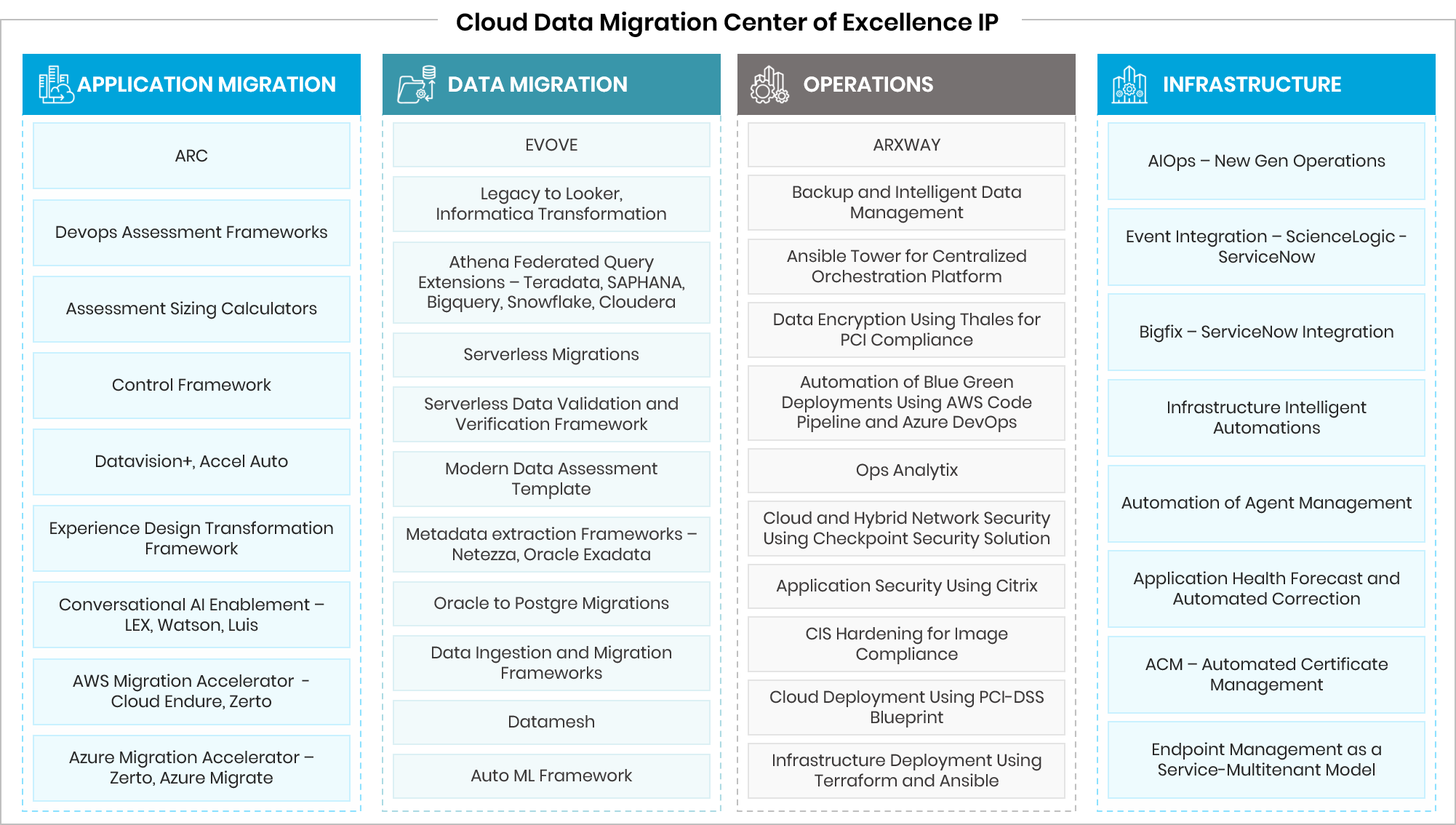 ---
Our Data Migration services are backed by strong partnerships
---
As a specialized digital transformation services firm, we have built close partnerships with all the major players in cloud and data technologies. Our teams are trained, certified and have access to all types of assets made exclusively available to premier partners.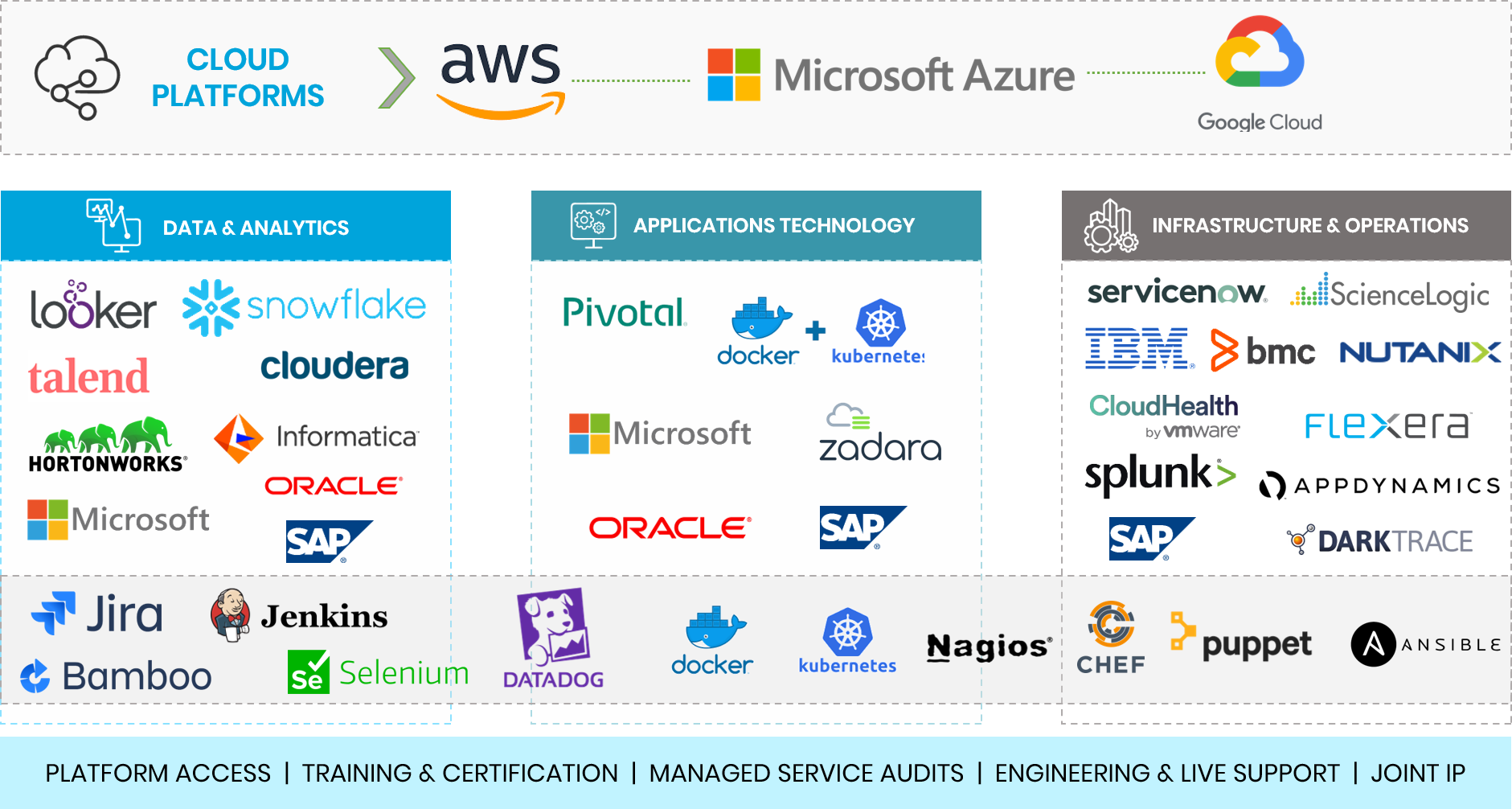 ×