Learn more about EVOVE, the Trianz automated data migration solution.
Our approach: Migrate Data at Scale with our Data Migration Center of Excellence Model
---
Migrating data at scale involves a very different approach in which we partner with clients. Beginning with strategy and prioritization, Trianz deploys a scalable team equipped with repetitive frameworks, IP, and accelerators to drive simultaneous migration of multiple datasets.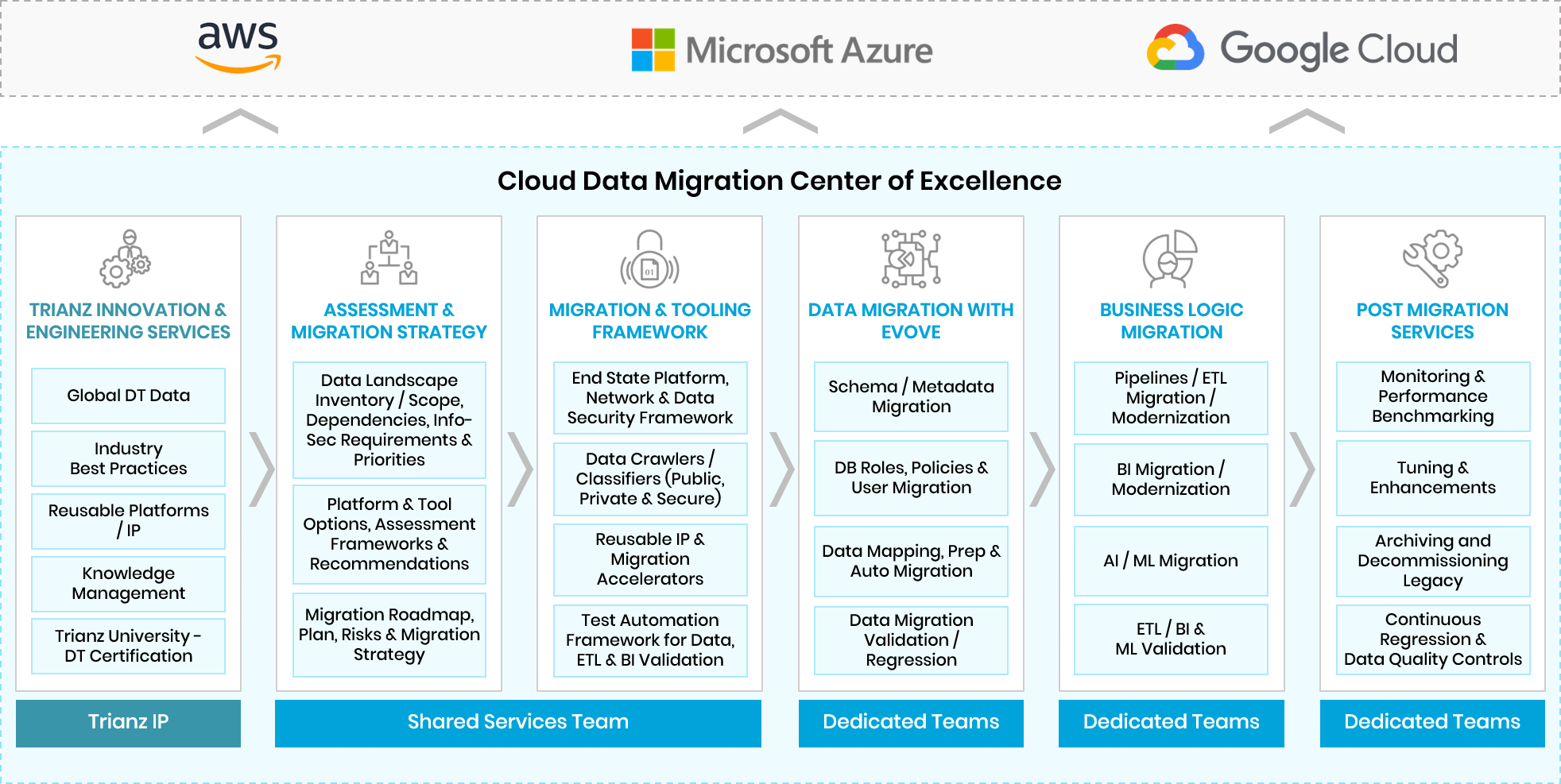 Benefits of Shifting to Cloud
---
After a 4-6-week strategy phase, we operationalize data migration CoEs within another six weeks so that the CoE is fully operational within 2-3 months of commencing an engagement.
×