Master the Cloud
---
We will help evolve your cloud capabilities, accelerate solution delivery by 2x, and reduce operating costs.
Digital Enterprise Evolution Model™ - Cloud Capability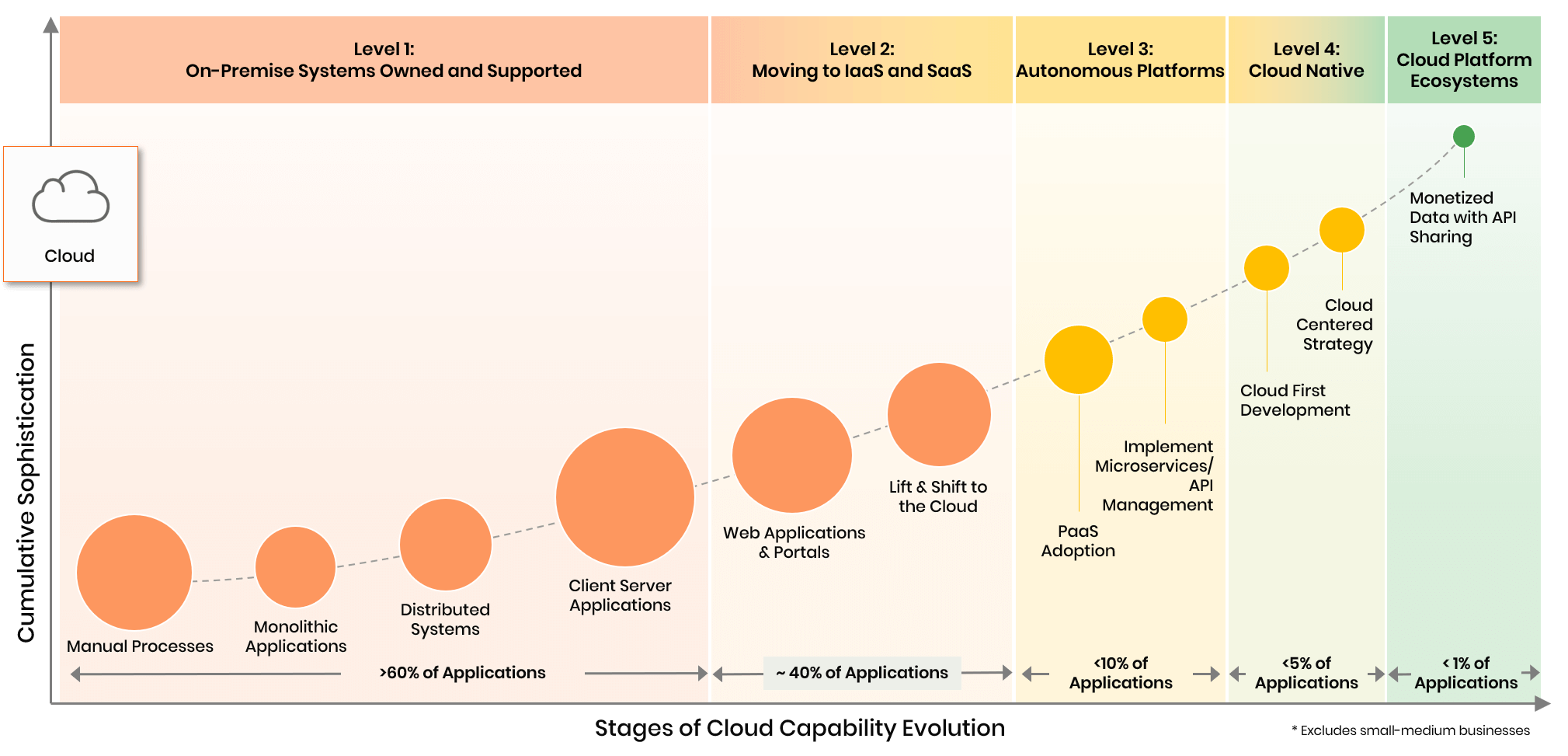 Copyright © 2022 Trianz
Most people think that the main benefit of cloud is the immense storage and compute power, which gets cheaper as your scale of adoption increases. While that is correct, the far more strategic value being on cloud is a rapid acceleration of your entire digital transformation. Just ask the high tech industry which is busy disrupting other industries.
When you adopt the cloud for infrastructure and migrate your applications and data there, you would typically collapse the cycle time for provisioning from an industry average of 81 days to 10-seconds or less.
Cloud adoption at scale helps teams in the high tech industry rapidly create and deliver 'minimal viable products' (MVPs), so they can iterate based on feedback from the business and customer or partners. This ultimately leads to a much closer alignment of expected-versus-delivered value and experiences. Overall, digital transformations accelerate due to these faster delivery cycles and higher acceptance rates.
Unlike certain other capabilities, the cloud can be adopted with a 'leap-frog' mindset and approach.