Because Trianz puts in substantial effort to design, build, and deploy digital transformations, we also have a passionate commitment toward safeguarding the integrity of these digital worlds. Serious threats to digital commerce can and do occur on a daily basis, targeting multi-platform devices in the form of data security breaches, malicious malware, and file-less cyber-attacks, among others.
Trianz' Endpoint Security Implementation Service, in partnership with BigFix, is our answer to this growing crisis, and it is our most complete endpoint solution to date.
While endpoint solutions are not new, the variety of device types and the operating systems on which they run have become much more complex. Our proven frameworks and maturity assessment models identify the exposures your business has across existing solutions and processes and delivers best practices to alleviate these gaps. Trianz' certified engineers and architects go above and beyond to help your business maintain higher degrees of configuration and compliance.
Trianz' BigFix implementation specialists offer a superior approach to help your organization drive new value with more agile, efficient, and smarter daily business practices and gain greater visibility and control over your IT infrastructure. Trianz customizes each solution based on our customers' unique requirements, enabling your business to safeguard vulnerable gateways from attack at all points of entry into your centralized systems.
With Trianz' Endpoint Security Implementation Services, your IT organization can achieve the following in-house capabilities:
Develop automated patch management for all endpoints;
Enforce continuous security compliance to validate security threats and remediate issues in real time, with real-time reporting functions;
Standardize OS Deployment, software distribution and re-imaging procedures;
Address complex Office 10, MS Office upgrades;
Implement unified endpoint management procedures to reduce potential threats, separate personal from corporate accounts, covering Apple iOS, Windows Mobile and Android devices;
Separate personal and corporate data to improve security and expedite staff changes;
Provide security for a large variety of endpoints, including roaming, mobile and POS devices, ATMs, and self-service kiosks;
Reduce time to compliance from days to minutes with rates of 95%+ accuracy;
Apply instant responses to zero-day attacks, malware, and advanced persistent threats;
Deliver comprehensive hardware and software inventory reports;
Software metering and usage analysis to integrate with software asset management;
Reduce operating expenses up to 40%.
Trianz also offers Managed Endpoint Security Services for those enterprises that require external technical expertise or manpower resources to maintain ongoing endpoint security oversight.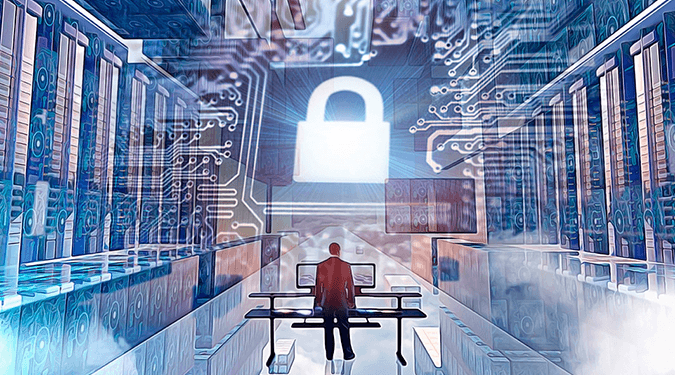 Learn about Trianz Endpoint Management Service, a leading technology that leverages BigFix to protect your organization, and helps you to gain new insights while reducing costs and complexities.
WATCH VIDEO (02:10)
Learn how BigFix Compliance can help your business to apply, enforce and manage endpoint security. Benefits include continuous IT security configuration enforcement and remediation, and leading analytics capabilities.
READ NOW