The beating heart of any organization is its workforce. For enterprises to flourish in our global marketplace, workforce connectivity, accessibility, and responsiveness are absolutely essential. However, the unconstrained growth of IT assets is fast becoming a major security risk. Inadequate in-house knowledge and skills, a lack of visibility across assets and inventory, and a fragmented security strategy involving disparate tools and systems compound these complexities.
For most organizations, managed services offer the most efficient, cost-effective solution. Trianz' Managed Endpoint Security Services exist solely to promote the continued health, safety, and security of these multi-platform devices and their connections. We are experts in developing and implementing sophisticated digital systems, and it's our responsibility to help protect them. As an IBM Silver partner, Trianz leverages IBM BigFix, with centralized, integrated, round-the-clock, end-to-end endpoint security protection, monitoring and management services to shield all those resources—data assets, business processes, software, and operations—that keep your business and workforce functioning at peak form.
Our IBM-certified endpoint-security engineers deliver world-class endpoint optimization to ensure best-in-class first-pass patching, software delivery, compliance, and software usage analysis.  Tangential benefits include:
1) a reduction of threat surface
2) a reduction in costs
3) simplification or replacement of less effective endpoint solutions
4) faster, more accurate patching implementation for both servers and endpoints
Trianz' intelligent Managed Endpoint Security Services solution gives you complete control over inventory, reduces exposures, and empowers you with end-to-end authorization and improved coordination when potential attacks are detected.  A summary of our Endpoint Managed Security offerings is below:
Automated Patch Management – Trianz accelerates and automates the entire patch management process to improve your security posture while reducing cost, time and effort.

Automated Patch Management for all endpoints and servers in the environment

Ability to deploy only relevant patches to endpoints and servers, including middleware

Enable real-time visibility into patch compliance

Proactively reduce security risks

Security Compliance – Trianz' security experts will help you implement real-time reporting to provide visibility and control of your security posture. We also implement the necessary patches and detect the vulnerabilities in your endpoint devices from more than 20 operating systems as well as mobile devices.

Enforce continuous security compliance to validate security threats and remediate issues in real time;

Provides support for cyber security standards including PCI-DSS, DISA, STIG, etc.;

Provides support for a large variety of endpoints, includes roaming, mobile and POS devices, ATMs, and self-service kiosks.

OS Deployment and Software Distribution – We quickly deploy new servers or workstations across the network from a single, centralized location, reducing risks associated with non-compliant or insecure configurations:

Addresses complex Win10 and MS Office upgrades;

Provides a comprehensive solution to quickly deploy OS on workstations and servers on the network;

Provides application installation options after OS deployment;

Provides re-imaging of OS from one workstation to another, including user-specific data;

Provides dashboards for packaging custom applications and deploying on the network without affecting network bandwidth.

Unified endpoint management – Reduction of potential threats as the proliferation of Bring Your Own Device (BYOD) presents new challenges:

Comprehensive coverage of Apple iOS, Windows Mobile and Android devices;

Separate personal and corporate data to improve security and expedite employee movement;

Mobile threat protection to remediate malware and compromised devices.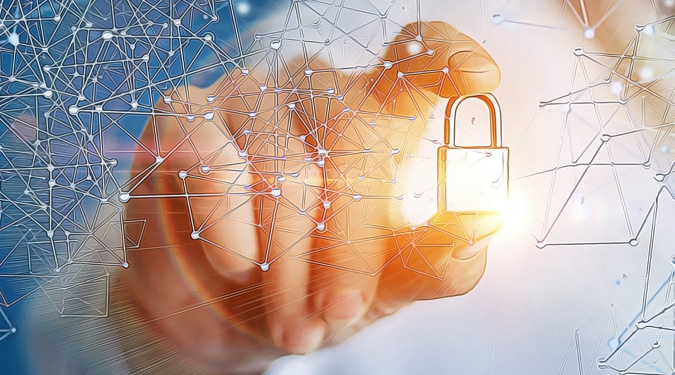 Learn how one of the world's largest and well-known airport general use vehicle rental companies engaged Trianz to deploy and manage IBM's Bigfix Endpoint Management Platform.
Read More
DEPLOYING A COMPREHENSIVE ENDPOINT MANAGEMENT PLATFORM
A leading vehicle rental provider (operates multiple car rental brands in nearly 10,000 corporate and franchisee locations across the globe) was finding it difficult to seamlessly roll out patch management across its 3,000-plus locations. Inadequate asset discovery and management, authorized assets management and license compliance management, besides network congestion and poor network performance were some of the other problems the company was experiencing.
Trianz successfully replaced the company's then-existing SCCM with BigFix to eventually deliver a comprehensive Endpoint Management Platform.
THE BUSINESS CHALLENGE
The organization needed to streamline its asset management process, make patch management rollout seamless, bring all its authorized assets under a single umbrella for effective service management, introduce license compliance management, and remove network congestion to improve network performance.
THE APPROACH
Installed BigFix 9.5.3.211 and IBM BigFix Inventory 9.2.5.1

Installed NMAP scan for network discovery and managing network inventory

Deployed IBM BigFix Inventory

Configured Relay Affiliation (a more sophisticated control system for automatic relay selection) for better endpoint management

Configured Tivoli Remote Controller, OS Deployment, Power Management and MaaS360

Configured Lifecycle Management, Patch Management (Windows, AIX, Linux), Security Compliance Management

Provided steady state support for IBM BigFix and its related/ integrated tools

Maintained KEDB, usage of technical and process SOPs

Reproduced best practices and recommendations

Provided lucrative solutions after understanding the big picture and post meticulous
TECHNOLOGY COMPONENTS
IBM BigFix 9.5.3.211

BigFix Inventory 9.2.5.1
TRANSFORMATIONAL EFFECTS
Achieved effective and efficient Patch Management rollout for more than 3,000 global locations

Segmented BigFix infrastructure into separate logical groups through relay affiliation configuration for better management of endpoints

Rolled out MaaS360 helping in effectively handling thin clients

Arrested identification of newly added assets to the network through NMAP scan – a supported, acclaimed, powerful and flexible tool for network asset discovery

Integrated BigFix to ICD to manage all authorized assets for ticketing and maintain a centralized asset repository
Trianz is an IBM Silver Partner and winner of IBM Excellence Award at Think 2018 for Managed Security Services. With over a decade of successful partnership with IBM, Trianz has delivered over 250 successful engagements for emerging market and Fortune 100 clients.