Legacy Microsoft applications are monolithic, resulting in high ongoing licensing costs for organizations. Trianz offers legacy application modernization services to rehost or re-platform these on-premises services to the AWS cloud. Bid farewell to exorbitant costs, scalability limitations, and security vulnerabilities, and embrace the power of the cloud to reduce expenses, scale seamlessly, fortify security, and ignite innovation with cutting-edge technologies.
Before the explosive growth of cloud computing platforms like AWS, Microsoft's on-premises IT solutions were the go-to choice for enterprises. Several Microsoft on-premises legacy applications will reach end-of-life (EOL) support in 2022 and 20231. These include:
Existing applications built on .NET 5.0 and .NET Core 3.1 (LTS)
Does your business still use any of these Microsoft legacy systems and applications?
Organizations that continue to use legacy software past the EOL deadline are at risk of:
Security vulnerabilities

Compatibility issues

Increased maintenance and licensing costs

Growing challenges when migrating legacy systems

Loss of competitive advantage with an aging tech stack

Non-compliance with data protection and privacy regulations
Loss of service performance, stability, and productivity
As a Microsoft Gold-certified partner, Trianz encourages all organizations to undertake an application modernization initiative to mitigate these risks.
Trianz is an Advanced Consulting Partner with AWS. Our extensive experience overseeing numerous modernization initiatives affirms that AWS offers an ideal environment to migrate legacy apps and reap cloud-native benefits!
Continue reading to learn more about Trianz Microsoft legacy application modernization services for the AWS cloud.
Can You Afford to Ignore the Benefits of Legacy Microsoft Application Modernization to the AWS Cloud?
If you cannot increase the bottom line, the next logical step is cost optimization. The global economic downturn and the risk of a recession have made IT operational efficiency business-critical2.
Based on prior client relationships, Trianz has delivered the following benefits after modernizing legacy Microsoft applications:
~50% faster Microsoft legacy application modernization timelines at ~50% lower cost.

60% reduction in the total cost of ownership (TCO) after migrating legacy Microsoft applications to the AWS cloud.

Enhanced security and data protection in the cloud mitigate the risk of costly legal or regulatory fines. Facebook was hit with a record $1.3 billion fine under GDPR after mishandling user data in May 2023, as one example.

A 30% reduction in cycle times for code generation expedites deployment to production environments and time-to-market.

Minimal changes to existing application functionality and components following legacy system modernization to a new platform.

Modular microservice architectures increase IT agility, scalability, and resilience to improve service delivery for a better customer experience.

Leverage cloud-native features like API integration, hybrid cloud or multi-cloud architecture, big data storage, or artificial intelligence and machine learning.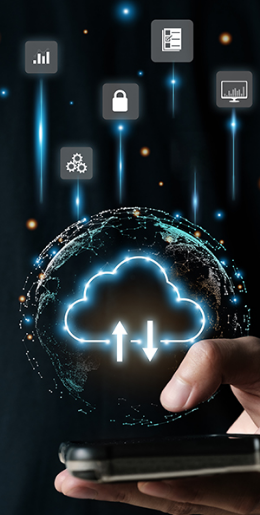 Trianz Offers a Range of Microsoft Legacy Application Modernization Services for AWS
---
Trianz offers a diverse range of Microsoft Legacy Application Modernization Services for AWS that cater to different business objectives: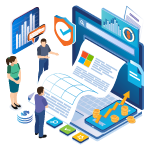 Application Portfolio Assessment
Our experts assess your entire Microsoft legacy app portfolio to identify opportunities for modernization and optimization. This includes cost-saving forecasts, new software recommendations, identification of dependent business processes, and risk assessments.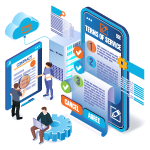 Microsoft Application License Optimization
On-premises legacy Microsoft application licenses carry a significant maintenance burden. As these applications reach EOL, licensing costs skyrocket if you opt for extended support. Trianz can help you fix license underutilization, minimize vendor lock-in, and optimize costs with volume licensing negotiations.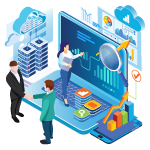 Total Cost of Ownership (TCO) Analysis
On-premises legacy Microsoft applications are likely to have a higher TCO than cloud-native alternatives. Our team will compare the costs of on-premises to equivalent cloud-native Microsoft apps as supporting evidence in your business case for application modernization.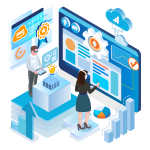 Legacy .NET Application Modernization and Engineering
.NET is a popular framework for business application development. Our team platforms or refactors existing applications based on .NET as part of our legacy modernization approach. Our engineering knowledge allows us to port legacy .NET components to AWS Lambda and AWS Container Services or modernize application architectures to support .NET 6 and ASP.NET frameworks depending on your business needs.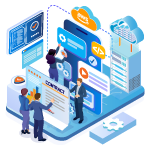 Application Containerization and Serverless
Trianz can implement containerization support when modernizing legacy Microsoft applications to AWS ECS and Fargate. This enables features like container orchestration, microservices, serverless business operations or Function-as-a-Service (FaaS), and elastic auto-scaling. If legacy apps aren't compatible with the cloud, a last line of defense is bifurcation.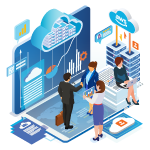 SQL Server Modernization on AWS
Trianz has years of experience in database management, development, and migration. Our team offers SQL Server modernization on AWS EC2, Aurora, and RDS services to improve data consistency and ensure a seamless transition during migration. Pathways for SQL Server modernization on AWS include migration to Linux, lift and shift to EC2, re-platforming to Amazon RDS, or refactoring to alternative systems like MySQL or PostgreSQL.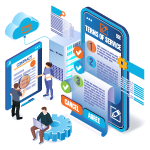 Microsoft Application Modernization Managed Services
For a truly hands-off experience, Trianz managed services allow you to outsource Microsoft application modernization workloads to industry experts. We handle all assessment, planning, engineering, migration, hosting, and integration tasks from end to end. In practice, you get modernized legacy Microsoft application experiences on the AWS cloud without the development effort. We continuously update application frameworks and optimize for cost or performance by switching apps to better hosting platforms. This means your app will never become a legacy, as it's continuously upgraded to support modern technologies.
Investing in continuous modernization is critical to ensure that core systems benefit from the latest technologies and avoid outdated technology.
Overhaul and Optimize User Experiences: Microsoft Legacy Application Modernization on the AWS Cloud
---
It's clear how beneficial on-premises legacy Microsoft application modernization is for businesses. The potential with AWS as your IT foundation is virtually limitless.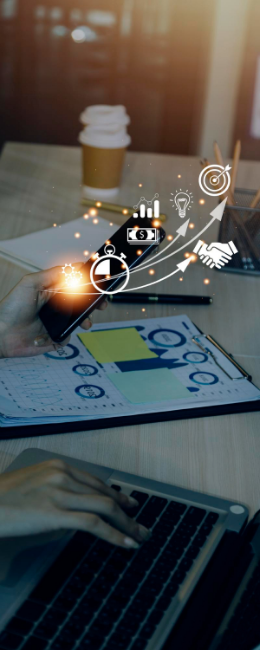 And to help you navigate this transformation, Trianz is your ideal partner to optimize and modernize Microsoft application experiences on the AWS cloud. With Trianz in your corner, you will be able to:
Increase modernized application performance by 270% on AWS vs the Azure cloud.

Achieve 68% lower total cost of ownership (TCO) on AWS vs the Azure cloud.

Break free from monolithic application bottlenecks and migrate to microservice and serverless architecture.

Reduce vendor license management workloads and optimize or eliminate licensing costs in the cloud.

Benefit from templatized microservices that enable secure, high-quality, and performant services and rapid re-engineering processes.

Accelerate software development lifecycles (SDLC) by 30% with our proprietary application modernization tools or other Trianz partner solutions.

Unlock flexible licensing options for Windows applications on AWS to optimize and reduce ongoing expenditure.

Integrate quality-as-standard into modernized applications to reduce the Cost of Quality (COQ) by 50%.

Avoid resource under- or over-provisioning for modernized applications using cloud auto-scaling rules.

Our legacy application modernization solutions follow industry best practices to ensure the best results.
Trianz Differentiators
Tailored Migration Strategy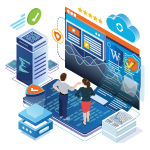 Tailored strategy for Microsoft Workloads, enabling up to 3X saving
Accelerated Innovation Velocity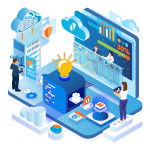 Golden Templates Driven Modernization accelerates build-and-release cycles by 30%
Cloud-Native Experience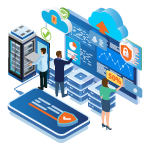 IP-driven cloud-native suite of digital platforms enabling 50% faster migration
Cost Optimization
68% lower cost than other public cloud platforms