Is Your Salesforce Org Operating at its Full Potential?
---
Performing a Salesforce Health Check is a key step to ensuring you get the most out of your CRM investment. Our health check and auditing takes a deep dive into your current systems, identifies pain points, and provides insights and recommendations to improve the products and services within your Salesforce ecosystem.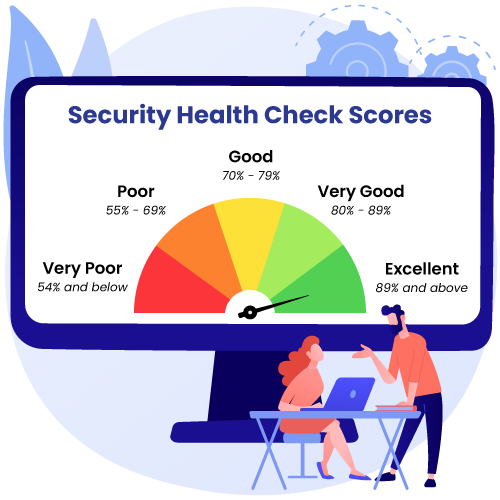 ---
Potential Risks of Delaying a Salesforce Health Check
Chances of introducing bugs when functionality increases
Possibility that the org will run out of storage
Multiple builder objects may disrupt task automations
Lack of permission restrictions can lead to unauthorized access to data
---
Our Health Check Services
---
Our initial Salesforce health check will diagnose the current state of your CRM, spotlight vulnerabilities and potential assets, and recommend best practices to help your platform operate at its full potential.
What we assess
---
Data model review and customer data quality

Security Audit: Report on users and their access rights

Solution Design Review and Documentation assessment

Code review and exception log mechanism

Salesforce.com governor limits analysis

Integration touch points and data flow analysis

Adherence to Salesforce security protocols
What we reveal
---
Pinpoint unused, existing, or new Salesforce.com functionalities

Potentially valuable 3rd party AppExchange packages

Upgrade feasibility

Potential issues when migrating to Lightning

Migration approach
---
Why is a Salesforce Health Check and Audit Important?
---
Apart from the opportunity to strengthen visibility and data integrity, health checks and audits are particularly important when using custom Salesforce applications. The building of custom applications often leads to the app inheriting the owner's security configurations.
When deploying custom applications to an alternative environment, this can lead to misaligned security settings that compromise functionality or safety. Trianz can expose misalignment or vulnerabilities in your Salesforce environment and remediate them before they impact performance, storage capabilities, or security.
What to Expect from Our Audit
---
To run the right tests, our Salesforce specialist will first understand the severity of your case. We then run automated and manual tests to detect issues and identify areas for improvement.
Depending on the nature of the issue, these tests may vary in length from a quick scan to a detailed analysis. Once we've completed the tests, we provide a report detailing the results, best practices, and any recommendations made.
After providing the information about the work performed during the audit, the treatment prescribed can be administered by your team or with a Salesforce managed services engagement.

×