What is Salesforce Marketing Cloud?
Salesforce Marketing Cloud is an all-in-one marketing automation platform that improves the efficiency of digital marketing campaigns. It offers many services for B2B and B2C businesses to unify data sources, optimize channels, and provide the ability to interact with customers and measure their engagement.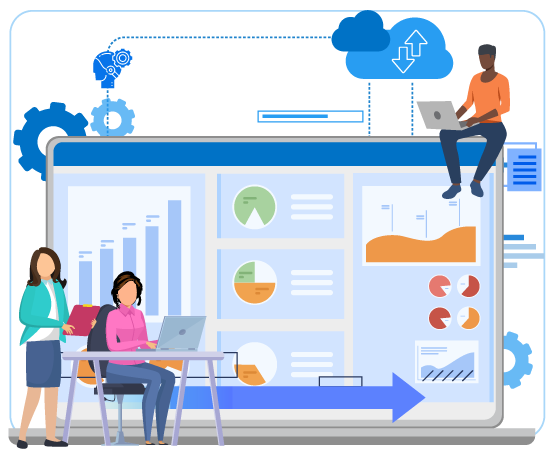 ---
Salesforce Marketing Cloud Tools
---
Implementing Salesforce Marketing Cloud is only the beginning of your CRM journey. To realize the platform's full potential, Salesforce provides a wide range of tools you can use to optimize the customer experience.
If you need help with any of the tools listed below, one of our Marketing Cloud consultants would be happy to provide technical expertise to help you understand best practices.
Journey Builder – Create and understand customer journey maps.

Email Studio – Create and send email marketing messages to customer segments.

Audience Studio – Centralize customer data from first-, second-, and third-party sources. Access a customer data marketplace.

Data Studio – Use this collaborative self-service platform for audience discovery, data acquisition, and provisioning between data owners and buyers.

Google Marketing Platform – Integrate Salesforce with Google marketing services like Google Analytics.
Marketing Intelligence Cloud – Create visualized marketing dashboards. Visualize KPIs, performance graphs, campaign metrics, and more.

Social Studio – Interface with social media accounts from one unified location. Orchestrate message deployment across channels.

Advertising Studio – Coordinate social, mobile, sales, and customer service engagements.

Mobile Studio – Create, send, and track personalized messages via SMS and MMS.

Interaction Studio – Deliver contextually relevant marketing experiences.

Pardot – Enjoy a suite of B2B marketing automation tools across numerous channels.
---
Salesforce Marketing Cloud Automated Customer Experiences
---
Salesforce provides many tools to automate the customer journey and optimize channels as your customers funnel down the pipeline. With Marketing Cloud, businesses can remove the guesswork and start guiding marketers towards the most effective personalized marketing communications to maximize customer lifetime value.
Data Collection via Audience Studio
The Audience Studio allows enterprises to collect marketing data across all customer touchpoints: email, live chat, phone, and social media. This enables customer segmentation and data-driven marketing techniques.
Outcomes include higher levels of customer engagement, as well as higher revenues by targeting customer needs.
Processing Interactions via Interaction Studio
Interaction Studio captures interaction and usage data from customers across every touchpoint in real time. This reveals different variations of your customer journey and allows for targeted personalizations per customer.
Outcomes include last-minute conversions of customers using coupons and discounts, in addition to an understanding of the strong and weak touchpoints across the organization.
Audience Segmentation via Data Studio
Data Studio is a data-sharing solution for Salesforce users. Data owners sell data, and data purchasers buy and obtain the data they need via Data Studio. This allows enterprises to purchase secondary research data and skip the research phase if desired.
Outcomes include the identification of new audiences and greater customer reach.
Marketing Insights via Marketing Intelligence Cloud
Marketing Intelligence Cloud allows you to centralize all your marketing data and apply artificial intelligence to drive iterative improvements to marketing campaigns.
Outcomes include a data-driven approach to marketing and better campaign targeting.
Email Campaigns via Email Studio
Email Studio is an email campaign orchestration solution. It taps into Audience Studio to send emails to specific segments, with A/B testing support to test variations between segments. Other benefits include no-code email design, preview and test email sends, analytics, and reusable templates.
This helps enterprises to regularly engage with customers via email.
Social Media Management via Social Studio
Social Studio is used to manage social media presence across a range of platforms and channels. If consumers mention interest in making a purchase, dissatisfaction with customer service quality, or post about needing information on social media, Social Studio will collect and centralize that data for use by all departments.
The outcome is automated job ticket creation using social media monitoring, and more proactive customer care.
Mobile Communications via Mobile Studio
Mobile Studio allows Salesforce users to send SMS, MMS, and push notifications to user devices. This can be configured by user segment, upon transaction or event, or by geofenced location.
Outcomes include greater customer engagement via cell phones, and extra control over app-based notifications.
---
How Trianz Can Help You Get Started with Salesforce Marketing Cloud
Whether you need help with implementing marketing cloud, connecting third-party tools, or integrating analytics, Trianz can help you gain pipeline visibility quickly to uncover opportunities that accelerate the customer journey.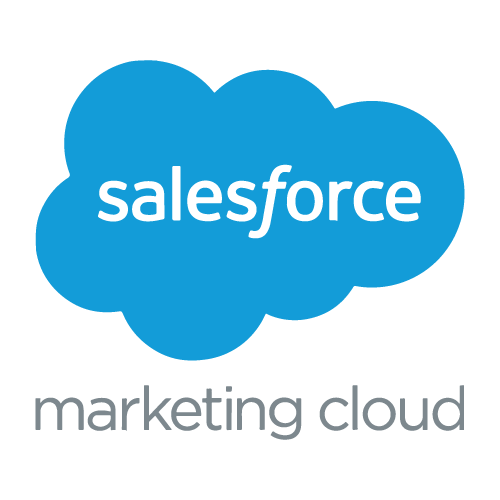 Consulting
Our Marketing Cloud consultants can guide you through every aspect of implementation and help you choose the right mix of tools and features to maximize the functionality of your Salesforce environment.
Implementation
Our Marketing Cloud team will work with you to design, develop, test, document, deploy, and support third-party integrations to deliver a solution tailored to your business requirements.
Analytics
We can create customer segments, apply powerful automations for data-driven marketing, and connect and configure business intelligence tools to get you started collecting valuable marketing insights.
×