Creating a Functional Salesforce Environment
Trianz was approached by one of the world's largest payment card companies. The enterprise required application support and maintenance (ASM) for a range of Salesforce-based business-to-employee (B2E) tools. The goal was to reduce IT workloads and response times, while adhering to a strict service level agreement (SLA) to deliver better internal services.
Business Challenges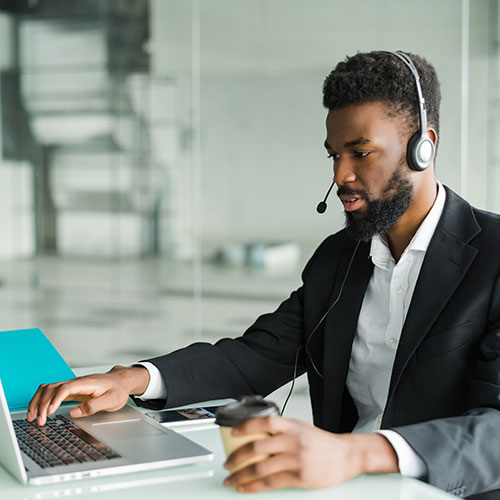 The payment card company had a high dependency on its internal IT team. This included application support, service desk requests, and general answers to employee queries.
Furthermore, the company was dealing with segmented sales channels such as direct and third-party distributors (TPD). This setup drove complexity in the sales process with different audiences for different sales channels.
The client's Salesforce business analysts (BA) were not readily available to provide responses.
As sales operations depended on such responses, the company was missing sales and growth opportunities during the downtime.
Finally, a range of unstructured operational functions were running on this Salesforce instance. At a foundational level, these functions contained defects that required long-winded workarounds, causing a detriment to sales workflow and process efficiency.
The Trianz Approach
The existing Salesforce environment was inconsistent and unpredictable, leading to incorrect execution of sales workflows, ultimately affecting the bottom line.
First, the client wanted to implement a strict service level agreement (SLA) model for B2E service delivery via Salesforce. This would drive consistency and predictability in execution, supporting sales operations.
Next, documentation was written to clearly define Salesforce processes. Internal teams could reference these documents to understand and learn processes, with employee self-service being the ultimate goal. All documents are centralized in an internal knowledge base, with search and index functionality to help employees find the right information faster.
Another important step was the creation of visualized reports and dashboards. The visualizations would provide a weekly and monthly snapshot of all sales operations data, giving stakeholders the insight needed to steer the sales ship. The top priority was monitoring team performance to help employees achieve sales targets.
Transformational Effects
Overall, the new SLA was clear and actionable, leading to much greater service level compliance. With clear expectations defined for service delivery, the strict SLA model greatly reduced sales operational challenges. Salesforce application support requests were resolved quickly, with faster ticket resolution times and query responses. The client also gained new proactive and predictive analytics capabilities to see and sort problems before they impact sales operations.
New email monitoring capabilities allowed user prioritization based on business needs. This means high priority requests with a detrimental impact on sales operations are resolved first. Lower priorities are redirected to the new self-service option to reduce the IT burden.
Trianz provided continuous 24/7 support for the client's B2E Salesforce applications. During this time, our Salesforce engineers improved operational process maturity to increase efficiency and reduce low-level tasks via automation. This resulted in the client consistently delivering high sales volumes on its payment card network, while gaining confidence to scale operations in the future.