Cloud Migration is still early. Excellence in Cloud Management is essential to scale
---
Migrating to the public or private cloud is only the beginning of the journey of building infrastructure required to transform data, applications and business processes. For a considerable period of time, we will see an overlap of traditional infrastructure management and cloud-based infrastructure services. Overlay the COVID pandemic and a highly resource-constrained environment, and you have the ultimate infrastructure management and scaling challenge.
We have built one of the largest databases on digital transformation. We understand the best practices of cloud adoption and management:
---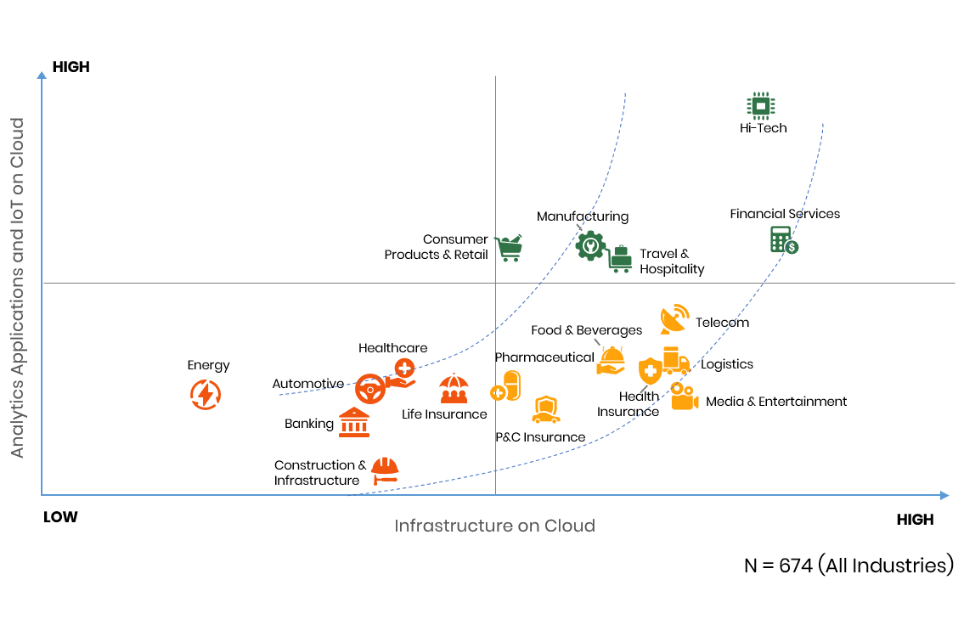 Source: Trasers
The Current State of Cloud and Evolution Path of Industries
---
Trianz has invested in creating Trasers, one of the world's largest databases on digital transformations. With data from over 5,000 companies, spanning 20 industries, we understand where migrations are and what the most successful companies do to manage their cloud.
Workloads on Cloud
---
As you begin to adopt cloud at an increasing scale, it is not a matter of simply throwing more headcount at it. You need a partner who has a deep understanding of adoption patterns, platforms, IP and process capabilities to help you manage your cloud at scale.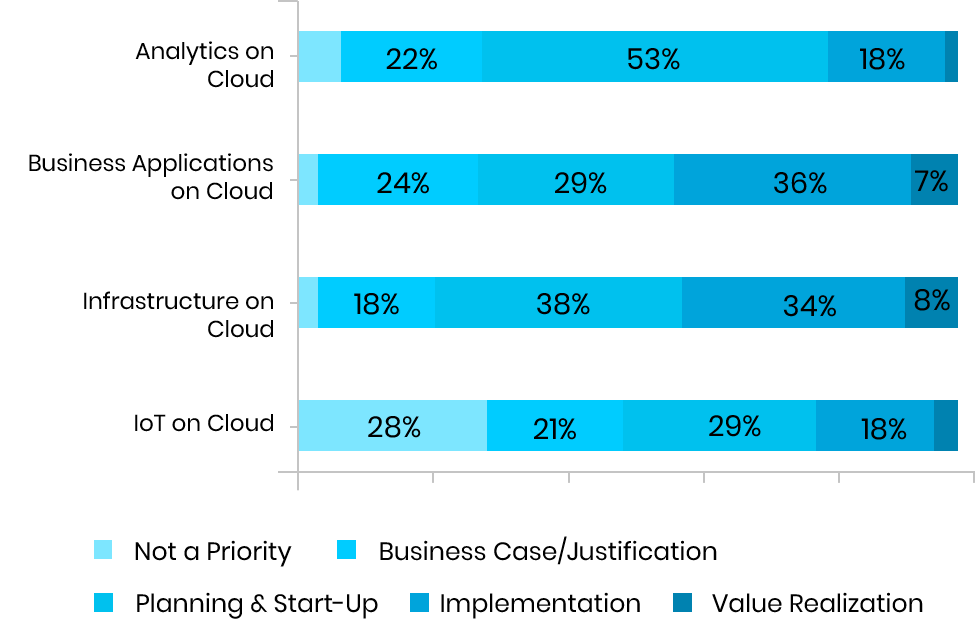 Source: Trasers
×