Why Cloud Managed Services?
---
Migrating to the public or private cloud is only the beginning of the journey. Without a proven managed cloud service provider, your business will require a more resource-intensive model of support to build network infrastructure, manage applications, and enhance business processes.
As a leader in digital transformation consulting, Trianz has spent over a decade methodically developing its cloud managed services to empower our clients with 24/7 cloud security, competitive positioning measurement, and Trasers' digital transformation insights gathered from over 1.5 million datapoints.
Trianz Has Built One of the Largest Databases on Digital Transformation
---
We are here to help you understand the best practices of cloud adoption and management to help you grow your business.
Industry Cloud Adoption Trends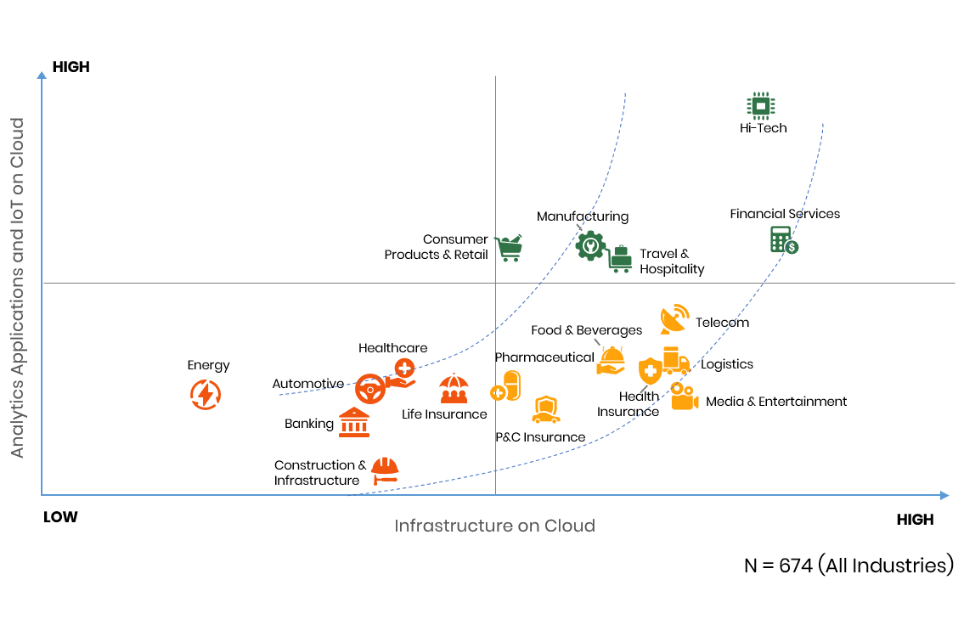 Source: Trasers
The Current State of Cloud and Evolution Path of Industries
---
Trianz has invested in creating Trasers, one of the world's largest databases on digital transformations. With data from over 5,000 companies, we understand where migrations are coming from and how successful companies are managing their cloud strategy effectively. This will ensure that by partnering with our combined services, your business will have the confidence that comes from transformative data-driven insights.
Workloads on Cloud
---
Internal IT departments do not always have the skills required to monitor and maintain a dynamic cloud environment. You will need a partner with a deep understanding of adoption patterns, platforms, internet protocols, and process capabilities. Trianz is here to help you manage your cloud infrastructure more efficiently and effectively to increase ROI and improve the scalability of your cloud infrastructure.
IT Decision-Makers' Cloud Priorities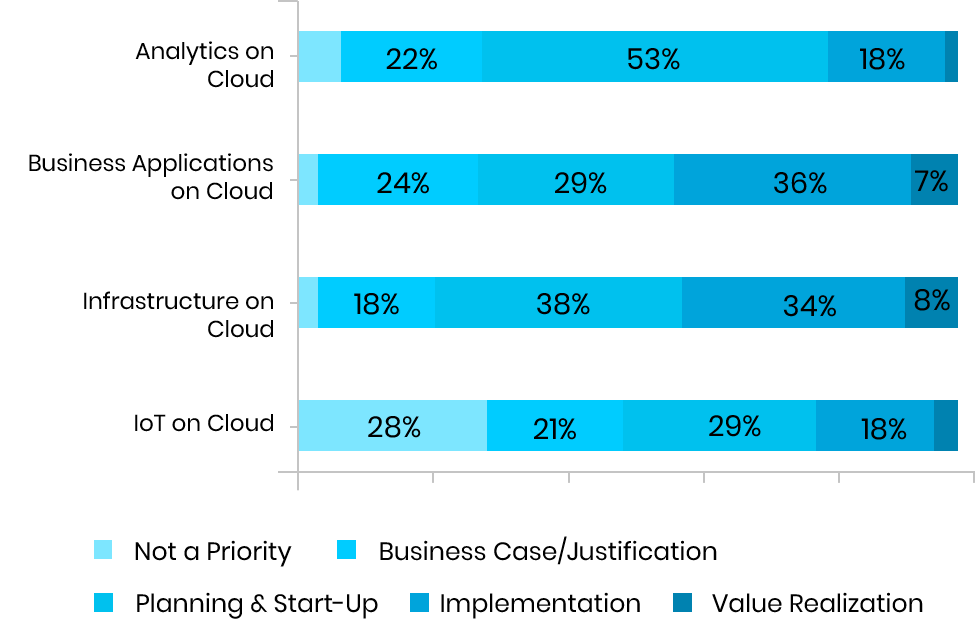 Source: Trasers
×