Safe, Secure Systems
---
As businesses increasingly adopt cloud technology to stay competitive, they also need to have safe and secure systems to keep their businesses intact. Cloud security offers significant benefits to businesses through automated systems that provide 24/7 continuous protection, without the need of human intervention.
The potential risks that businesses face are
Cloud security systems enable automation which can protect business from losses caused due to breach

Lack of security systems result in downtime in an event of an attack leading to productivity loss.

DoS and DDoS attacks leading to outage or service disruption

Lack of a well-rounded cloud security systems lead to regulatory compliance challenges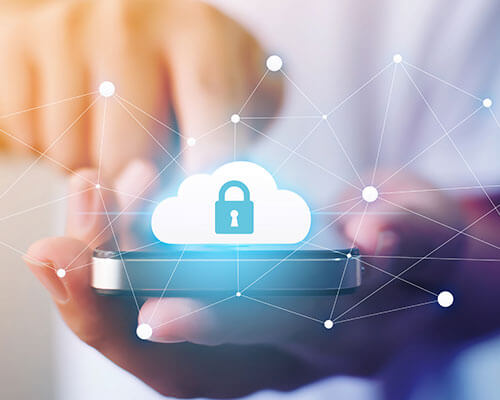 Trianz Has Built One of The World's Largest Databases on Digital Transformation.
---
Trianz has invested in creating Trasers, one of the world's largest databases on digital transformations with data from over 5,000 companies spanning 20 industries. We understand the state of digital transformations, investment priorities, the latest technologies and the best practices followed by the most successful companies in the world.
Our research shows that only 7% of companies are digital champions, meaning they have succeeded in their digital transformations. Of those digital champions, 60% use proactive and predictive security systems indicating a higher level of maturity by using integration for maximizing speed and efficacy.
Maturity Level Of Security Portfolio
Source: Trasers