Portals Built for High-Performing Enterprises
---
As organizations go through leadership and business changes, employee portals get outdated and clunky, leaving behind messy information. Their aging support infrastructure also creates a friction point for content creators to author fresh, relevant material. Employee engagement suffers.
To encourage employees and creators to adopt and interact with the new portal, it should have a clean, modern design. This juncture is where enterprises should seek experienced, innovative partners like Trianz.
Our Design Studio team is well-versed in creating applications and intranet portals based on your platforms, business needs and, most importantly, user experience.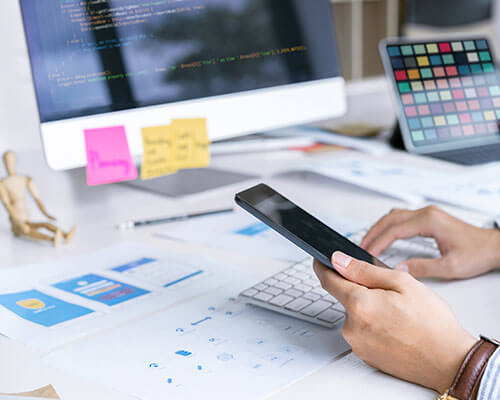 Design Thinking Leads to a Simple, Holistic, Intuitive Solution
---
The Trianz team will develop solutions to create personalized, intuitive, and easy-to-navigate portals that motivate and engage employees. With a focus on modern design, stakeholder needs, and leadership communication, we ensure that all your business applications are up-to-date and seamlessly connected.
The result of our design-thinking approach is interfaces that are pleasing to work and information that is easy to access. We will seamlessly connect several business processes, like time management, expenses, benefits, and IT requests, simplifying the overall workflow and removing frustration.
Most importantly, we deliver on your goal of digitally engaged employees who complete administrative tasks and keep abreast of the latest in corporate matters through a single, fully integrated solution.