Why Choose Trianz and AWS as Your IaaS and PaaS Partners?
At Trianz, we believe success in today's digital marketplace is dependent upon uninterrupted, high-quality service where buyers and sellers interact routinely through social and mobile channels. To help firms meet these challenges, we leverage a combination of AWS Platform Services (cumulatively known as AWS Platform as a Service) and AWS Infrastructure as a Service using the following three-step approach:
Deploy digital experience and analytics applications on flexible cloud platforms

Implement agile and DevOps methodologies

Leverage scalable, SaaS-based threat detection, single sign-on, and risk avoidance solutions to protect IP and customer data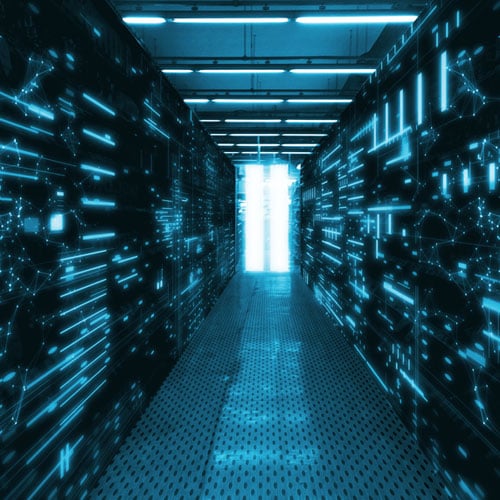 Underlying this digital transformation is a combination of cloud platforms and service catalogs called Service-Oriented Infrastructure (SOI), an assortment of infrastructure platforms (containing storage, computing, network, and security functions) paired with automated cloud management and application development service catalogs.
Successful infrastructure migration to the cloud is a function of effective SOI deployment. This is facilitated by SOI's ability to deliver one-click access to entire development environments and connect developers to the exact resources needed for a given application effort. Whether it is an IaaS, PaaS, or SaaS platform on a private, public, or hybrid cloud architecture, our AWS consultants make the process seamless and cost-effective.
---
Taking Full Advantage of IaaS & PaaS Solutions with Trianz
---
When you browse through the various features and services available on the AWS system, it can quickly get overwhelming. As an Advanced Consulting Partner of AWS, Trianz consultants can help you find the right solution for your business.
Data Management
Enjoy a comprehensive data management strategy that will allow you to keep all your data from every source in one convenient location. We can set you up with database storage solutions, general cloud storage solutions, or even entire data lakes, depending on your needs. Our consultants will discuss your data requirements and set up the best solution.
Virtual PC Maintenance
Using PAAS solutions, you can have all the PC maintenance and updates managed for you, saving valuable time and resources. All systems and software will be kept up-to-date with the latest patches to ensure smooth operation and strong security.
Configuration
When starting a new service on the cloud, it is important to ensure that your applications are properly configured in order to take full advantage of the cloud. Whether you are using commercial apps or those developed in-house, Trianz consultants will do everything necessary to ensure they are running smoothly.
Match Existing Needs to Cloud Solutions
Our team will analyze your current services and determine which IaaS or PaaS solutions will provide an improved solution.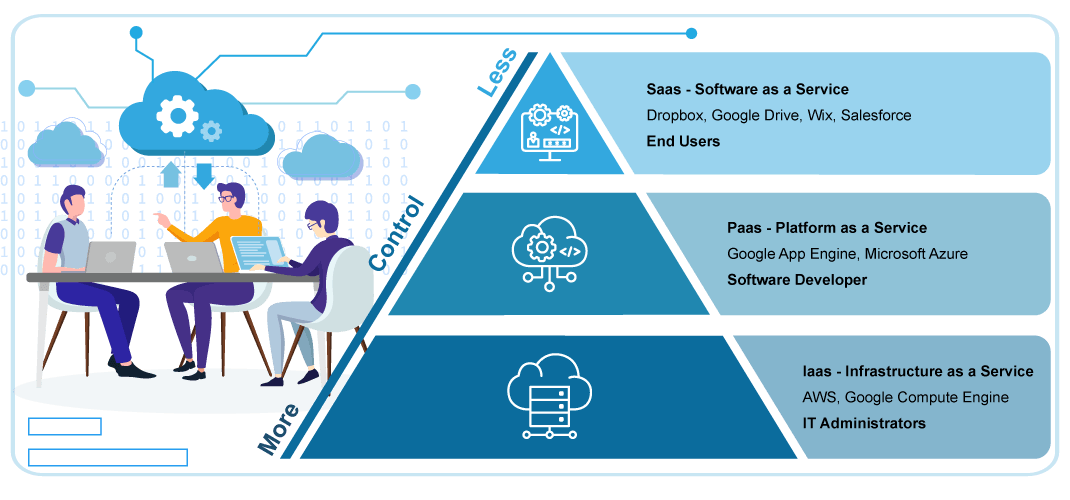 Ensuring a Smooth Transition to Cloud Infrastructure & Platform from AWS
---
AWS infrastructure and platform services allow your business to evolve and adapt more quickly by ensuring that your entire system is flexible and ready for whatever your needs may be. There is no need to plan months ahead to ensure the necessary hardware is available and configured since it can all be done with just a few simple clicks. Once your business is using IAAS & PAAS from Amazon, you will be able to reap the following benefits:
Rapid Time to Market
When you need a new server to support an application, you can simply run a quick script to have it configured and deployed in the cloud. This can dramatically decrease the preparation time for offering new services or withstanding a surge in traffic.
Simplified Enterprise Architecture
There is no longer a need to worry about ensuring that your hardware and applications are configured to work together correctly. The AWS cloud system takes care of this for you so you can focus on value-adding tasks.
Streamlined Audit & Compliance
All your audit and compliance tasks are handled from a central location, thus dramatically reducing the amount of time and energy spent on these efforts.
Collaborative Workforce
You can have teams spread across the globe working together in real-time. This is extremely helpful when you have employees working from home or other remote locations.
Pay as You Go
The costs of AWS are kept lower than traditional infrastructure thanks to the pay-as-you-go billing methods. You only ever pay for the services you use and only for the amount of time you are using them.
Following Industry Best Practices with Trianz
---
Be it IaaS cloud services or PaaS cloud services, Trianz also recommends best practices and techniques in both domains to enhance enterprises like yours. We push the envelope further by helping you leverage AWS PaaS services, IaaS, SaaS, and PaaS solutions/platforms for greater competitive value.