Why it's a Good Idea to Implement IaaC with AWS
Managing and migrating IT infrastructure can be costly and time-consuming. For those looking to save valuable time and resources, using Amazon Web Services (AWS) cloud environment with Infrastructure as a Code (IaaC) is a great place to start. The day-to-day management of the cloud systems is handled using templates and scripts that can quickly stand up new resources or edit existing ones based on current needs.
Teams can add, remove, and change any available hardware and how it is configured far more quickly than would have been possible otherwise. Companies using IaaC are far more agile and able to meet the constantly changing demands of the business.
At Trianz, we understand the importance of a reliable and powerful IT infrastructure. That is why we are equipped and certified to help harness the power of IaaC to meet our client's unique, strategic business goals. Whether planning for new systems to be added months in advance or responding to an urgent business need, our consultants have the experience and know-how to meet your business demands.
Partnering with Trianz will help to get your AWS IaaC systems up and running quickly and correctly with minimal downtime. Our team will also be there well beyond the initial launch of this system to help manage your constantly evolving infrastructure.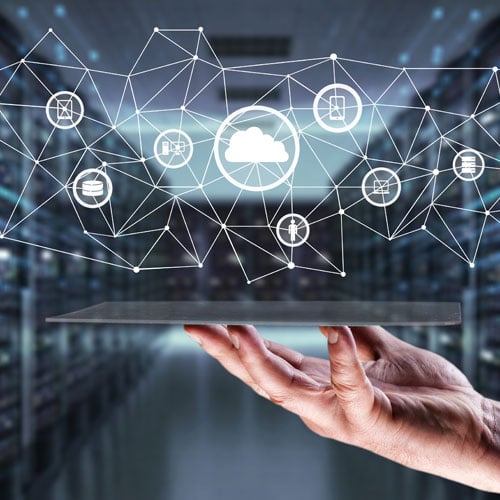 AWS IaaC Powered by Trianz
---
AWS provides businesses with a comprehensive infrastructure suite that can meet any demand. Adding IaaC makes the entire platform more powerful and easier to manage for businesses of all types. Whether you are just starting an infrastructure transition to the cloud, or already operating on AWS, it is important to have experienced professionals help you with the following aspects:
Facilitate Strategy Between IT & Business
It is important to us that you understand exactly what you are getting from our infrastructure services. We will communicate with both your IT and business leaders to make sure you know what options are always available and how your business can fully exploit them. From there, we will help develop a comprehensive strategy for what you want your AWS infrastructure to do and how you want it done.
Complete Roadmap for Implementation
Based on the strategy we develop in collaboration with your teams, we will create a customized roadmap for the implementation of your AWS infrastructure This will include a detailed timeline so you know what systems will be migrated at which point. During this time, we will take into account all relevant business situations — including periods of high sales volume — to ensure your engineers are always focused on key tasks for your business.
Transitioning to the Cloud
Once you have reviewed and approved the roadmap, our team will begin your transition to the IaaS cloud from AWS. We can help you transition some or all your infrastructure to the cloud using industry best practices. With these proven strategies, we will ensure your migration is completed successfully without outages or other unexpected events. Whether your roadmap calls for a one-time transition event where everything is moved or a slow migration over the course of months, we will be there for you every step of the way.
Set Up Cloud Templates
IaaC does not necessarily require specific coding knowledge to take full advantage of its features. Trianz consultants can create or configure templates to make it fast and easy for you to stand up new infrastructure items or manipulate existing ones. This is essential for ensuring your teams have the infrastructure resources when they need them. For example, your development team will be able to stand up new services for testing or to roll out a new app into production, by running a template script developed by Trianz.
Managing Security
Managing security is easier with IaaC because you can use unified templates across your architecture. This way, you are certain that your security settings are following the right standards. Our team can work with you to configure the right security strategy templates so they can be used throughout your system going forward. This can be an ongoing service where we regularly audit your environment and security needs to ensure your templates are always providing you with the protection your systems require.
Trianz' AWS Cloud Competency Journey
Next Level Infrastructure Management with IaaC
---
Just about all companies today recognize the benefits that come from moving some of their infrastructure to the cloud. Taking this trend to the next level with infrastructure as a code is a great way to maximize the numerous advantages that cloud services have to offer.
Complements software development
Companies that have in-house software developers will appreciate how well IaaC complements this work. Developers can almost instantly launch a sandbox environment where they can develop and test their software to ensure it functions as expected. These sandboxes can be configured to emulate a production environment to help get accurate testing, which will reduce outages related to changes.
Responsive infrastructure
If your business has a sudden spike in demand for IT system resources, it can be a challenge to scale when operating a traditional data center. With IaaC, adding additional servers, storage, processors, RAM, or other resources simply requires the launch of a script. This agility helps ensure your business is ready for whatever comes its way.
Infrastructure resource lifecycle management
IaaC can be used throughout the infrastructure resource lifecycle. This includes resource provisioning, configuration management, monitoring and performance, compliance and governance, and resource optimization.
Risk reduction
When working with Infrastructure as a Code, you don't have many risks associated with running your own facility. Many companies have a single technician supporting key systems, for example. If they get sick or leave the company, it can be difficult to keep the systems up. With IaaC, anyone with the needed scripts can run the code to perform essential tasks.
Cost savings
One of the biggest benefits of IaaC is cost savings. Companies don't need to have replacement hardware and can also reduce off-hours support teams. Engineers are also able to spend more of their time performing high-value tasks rather than taking care of the manual work associated with managing your own hardware.
The specific advantages that IaaC provides will vary greatly from company to company. When this strategy is implemented properly, however, there can be little doubt that it will be a major improvement over managing a local data center or private cloud.
Full Support from Experienced Consultants
---
Whether you are ready to take advantage of AWS IaaC solutions right away, or you just have some questions about the process, we are here for you. Trianz is an Amazon Web Services Partner and we can work with our clients throughout this exciting process. Our consultants have helped hundreds of businesses successfully transition to the AWS cloud, and our past successes are your predictable outcomes.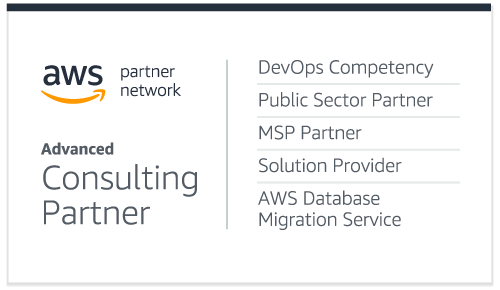 Cloud infrastructure technology will allow you to take your business to the next level, and we are here to guide you every step of the way.