My Intranet
Drive workforce engagement with seamless internal communications.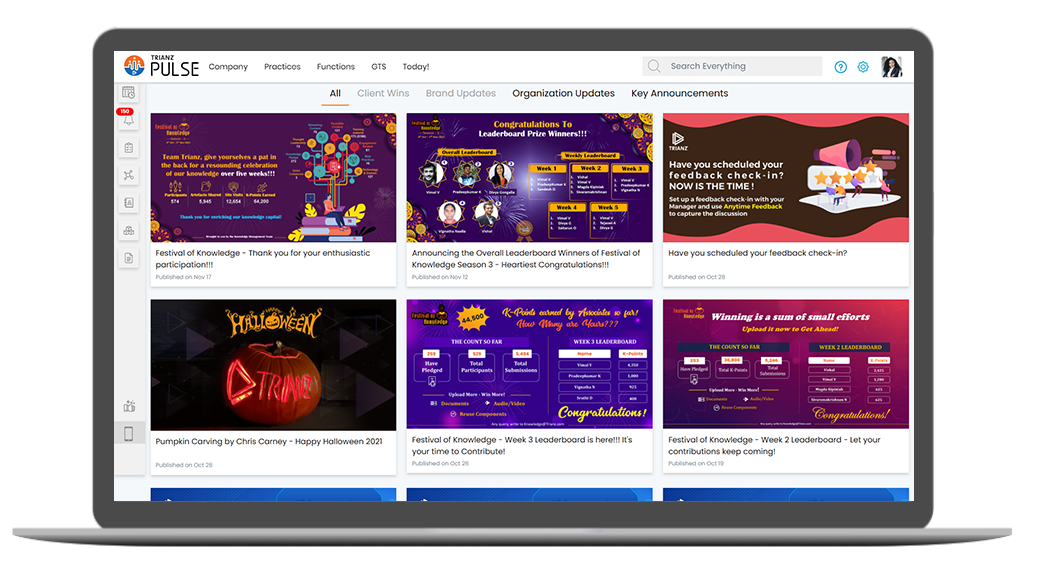 News
Digitize workplace communications and share important news with colleagues.
Info
Build and share information in a knowledge base to enable employees to help themselves.

Polls
Conduct surveys and polls to understand your workforce and customers. Share results with teams and stakeholders.

Announcements
Communicate important internal information about your business with individual associates, departments, or your entire workforce.

Policies
Access and view corporate policies from any device, in any location.
My Work
Track tasks and projects, share documents, and stay alert with My Work.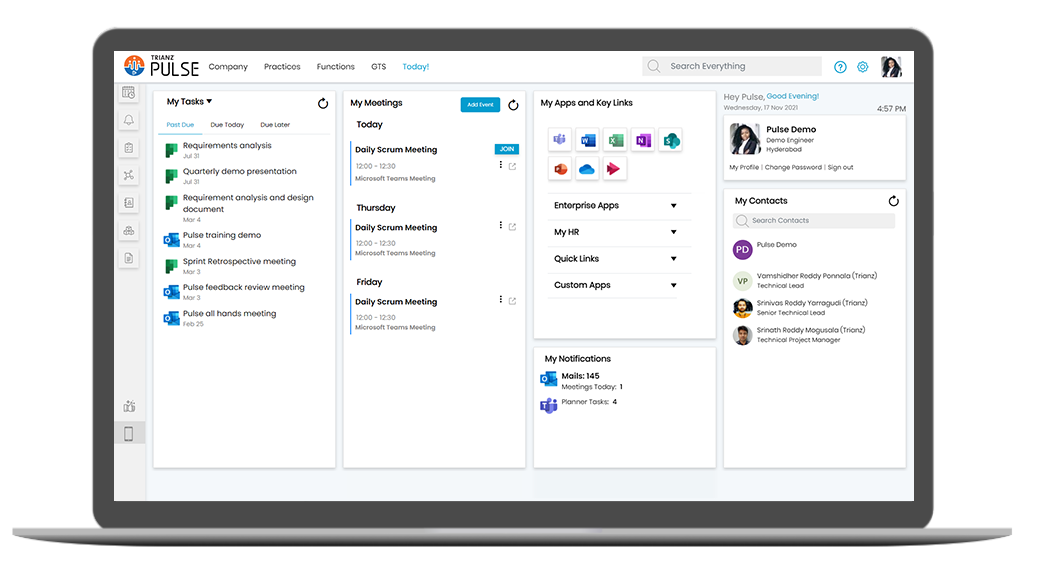 Activities
Centralize business activities like meetings, conferences, events, and more. Share with individuals, departments, or the entire business.

Calendar
View your calendar and stay informed around your work commitments.

Tasks
View all assigned tasks for the day, with relevant people, documents, and deadlines.

Projects
View assigned projects and track contributions, colleagues, and deliverables from a unified dashboard.

Docs
Access personal documents or team document sharing libraries. Improve the flow of information and documentation between colleagues with cloud storage integration.

Alerts
Get alerts about your work from colleagues and leadership teams.
My Teams
View your team network, see reportees, and foster collaboration with My Teams.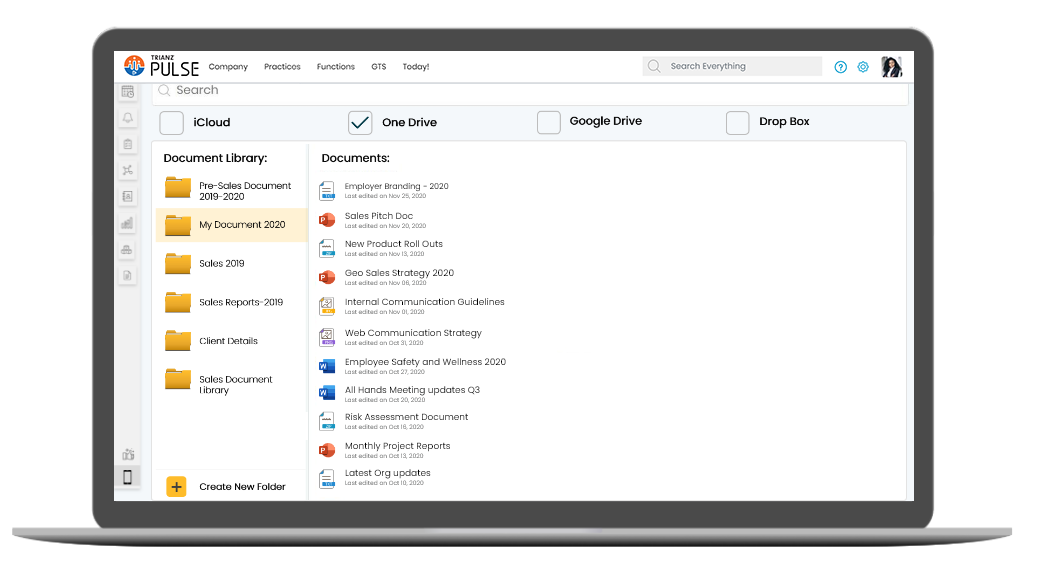 Network
See only relevant contributions and posts from your network. Reduce information fatigue with a dedicated team network.

Reportees
See reportees in each team with contact details, out of office alerts, meeting alerts, and calendar availability.

Collaboration
Collaborate from a central location with broad software integrations.
My Apps
Access business applications and third-party software tools from a single location.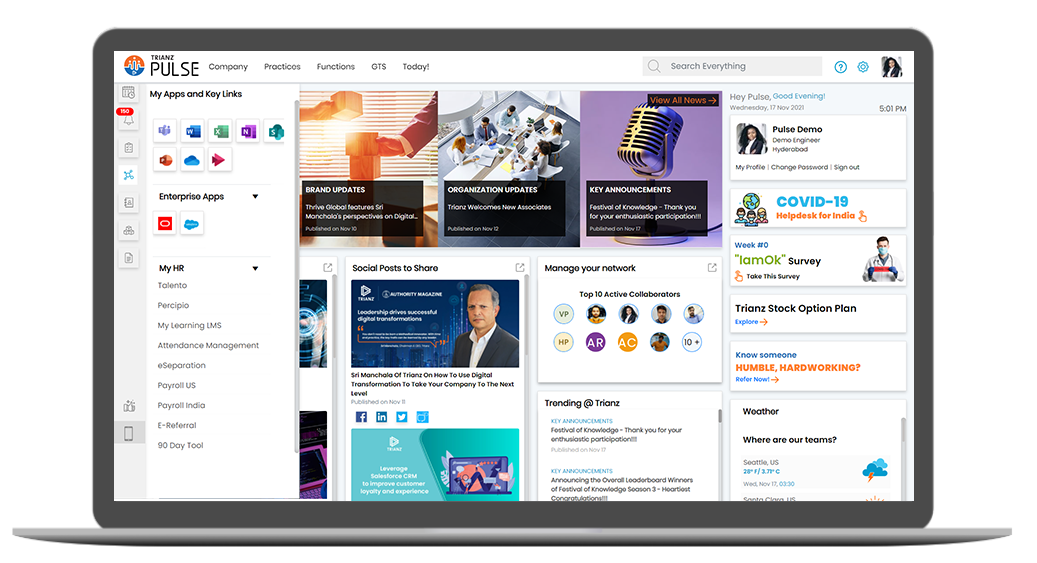 Self-Service
Centralize access to self-service solutions for employees.

Productivity
Access your library of productivity apps with seamless access using single sign-on (SSO).

Custom
Create custom parameters to share applications in any way, shape, or form.
My Docs
View all documents for individuals, teams, and across the enterprise. Search through folders and file shares with categorization by date or author.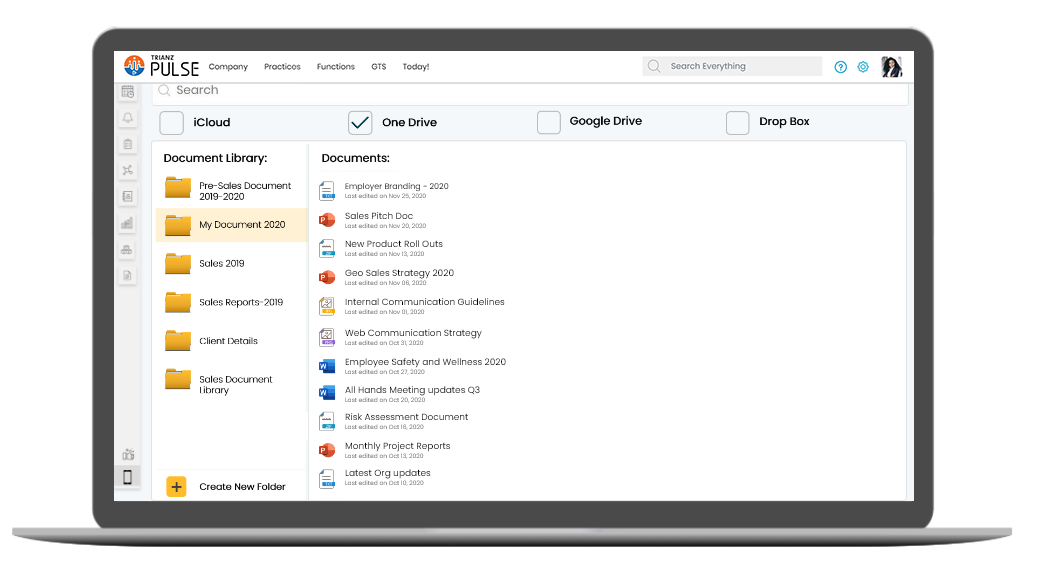 Search
Search by keyword, author, timeframe and more.
×