Digital Transformation in a Highly Competitive Market
---
The consumer product industry is a leading force in vision-driven digital transformation. Around one-quarter of companies in this industry are making their investments in digitalization by leveraging analytical insights that identify priority areas for business transformation.
However, our data also suggests that many consumer product companies sit outside the vision-driven quadrant. They are yet to experience significant disruption, but the window is closing for them to adapt and transform their operations to weather the incoming digital storm.
As competitors undergo digital transformation, there will be little room for error as customer expectations are at an all-time high. For companies who approach digital transformation in a sub-optimal manner, survival will be difficult due to increasingly intense competition in the consumer products industry.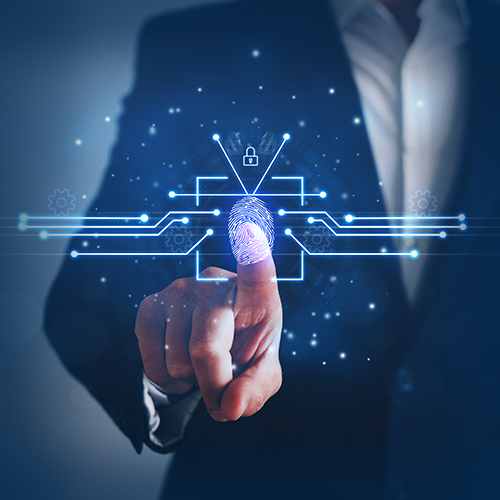 ---
Top Concerns for CEOs in the Consumer Products Industry
---
CEOs in the consumer products industry are aware of the effect of digital transformation, and how it will change the operating landscape. Here are the top seven concerns of consumer product CEOs:

Accommodating Logistical Demand
Product and service portfolios need to be in a state of continuous improvement and innovation to remain competitive. Supply chains also need to innovate and expand to accommodate future logistical demand in the digital realm.

More Competition
The global economy is more accessible than ever, but increased access applies to everyone. Companies that competed on the local regional level will experience greater competition as they expand into the global market. Similarly, global enterprises will experience more competition from emerging competitors.

Creating Customer Value
There are low levels of customer loyalty due to the similarity of products on the market. With so many similar products available, customers see pricing as the only differentiating factor. Companies must increase customer engagement, involving them throughout the experience to add value to the product chain.
Security and Compliance
Consumer product companies need to handle customer information and payment data with care to comply with regulations like PCI-DSS. They also face threats from security breaches and malware attacks, which can damage reputations and brand image.

Meeting Consumer Demand
Highly competitive market conditions make finding a niche difficult. This necessitates a vision-driven approach: researching and developing new products in the present to meet estimated future consumer demand.

Trendsetting
Trends are changing at a high velocity, and yesterday's angel product can quickly become obsolete.

Developing Cross-Channel Strategies
Marketing teams need to develop cross-channel strategies to capture a wider audience and increase mindshare. Personalization of products will become the main differentiator, increasing customer loyalty and retention through personalized customer experiences.
---
The Most Successful Digital Transformations Are Powered by Analytics Capabilities
---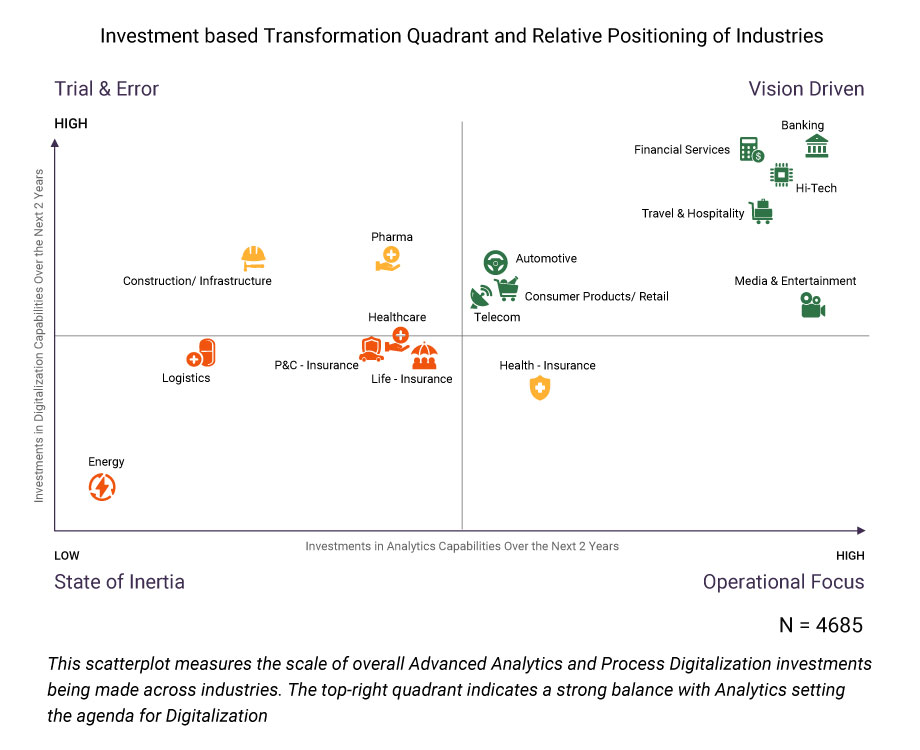 Source: Trasers
Our benchmarking services are powered by over 1.5 million data points in addition to our primary research and data collection capabilities. With access to leaders across more than 40,000 companies in various size segments, industries, and geographic locations, we can quickly gather additional data to address how your business is performing against the competition
---
Data analyzed in this report comes from 4,000+ responses. For the consumer products industry, data from 356 companies have been used.
---
Our consumer products industry experts can offer insights into the following sectors:
Retail Chains and Stores

e-tailing

Food Production and Processing

Consumer and Agricultural Goods

Service Providers

And More
×