Holistic services that help move your business forward
---
In a digital economy, IT infrastructure becomes the backbone of the enterprise. Services need to be 24x7x365 in order to deliver seamless internal and external stakeholder experiences.
With the rise of multi-cloud and hybrid deployments however, complexity and costs only continue to grow. Finding ways to interface between multiple platforms is tricky, as there is a lack of platform-native integration from leading cloud hosting providers. This lack of compatibility and integration significantly increases the burden of infrastructure management. As a result, business costs increase, and resources are diverted away from larger projects.
Infrastructure needs to evolve to providing 'Business as a Service'
---
Having worked with leading global clients for over 20 years, we bring a comprehensive understanding of all layers of infrastructure and the connections required to provide continuous, uninterrupted business services. Our managed IT infrastructure services run that gamut of network and storage management, device monitoring and management, as well as supporting and maintaining the software and applications that keep teams and businesses connected.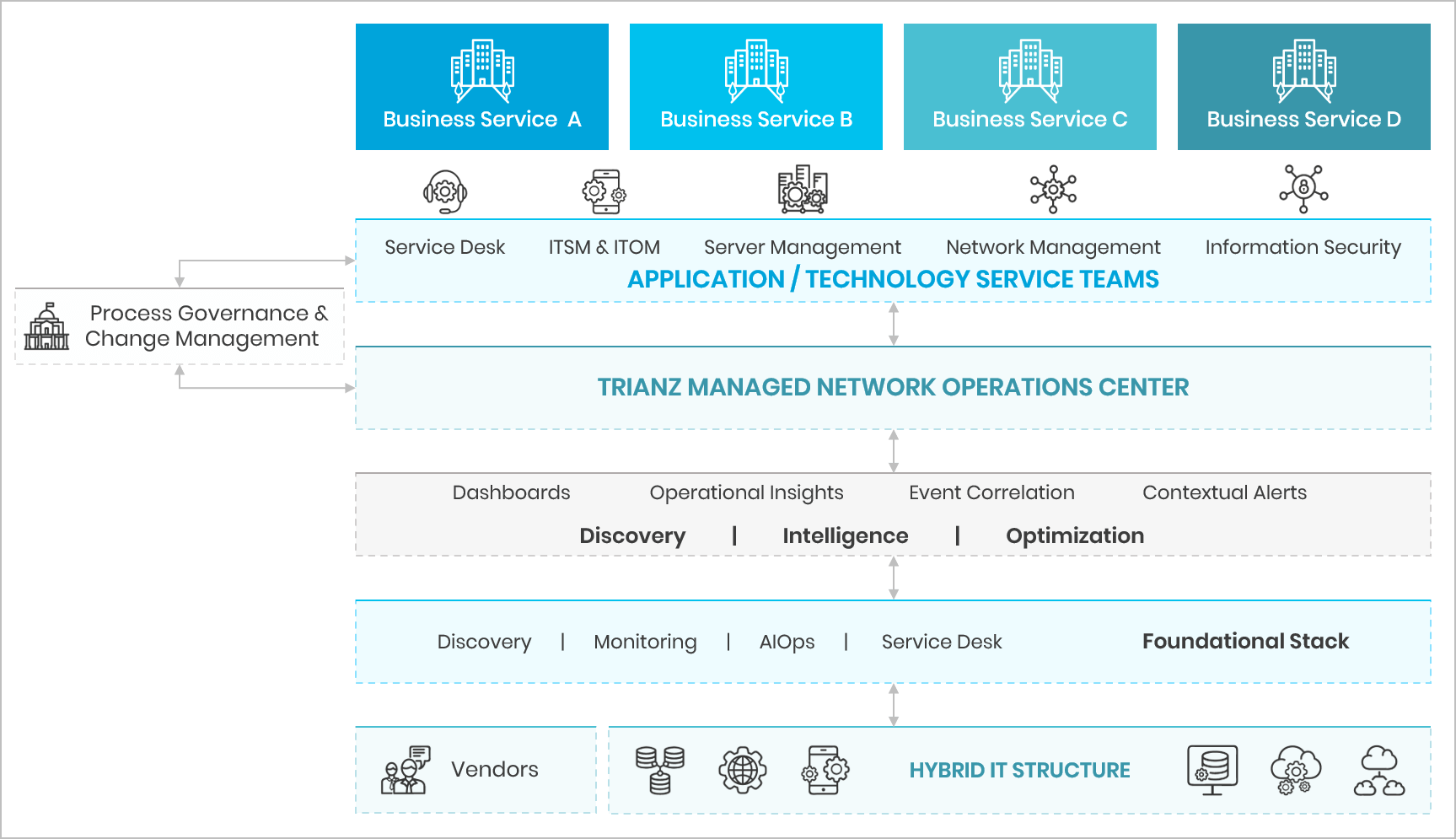 We understand the ITIL-based processes required and the various technologies essential for managing each layer of infrastructure. Our approach to managed infrastructure services ensures that every process from ticket creation and tracking to change management, incident management, and asset management is streamlined and accurate.
×