What Is Digital Strategy?
---
The digital strategy focuses on building technology to develop business performance through innovation in products and processes. It helps to understand the efficiency of business operations by assessing the organization holistically (internal process and customers' expectations).
It also identifies the direction an organization will take to generate new competitive advantages with technology and strategies to realize these changes. This usually includes modifications to business models, as new technology makes it promising for innovative businesses to provide services that weren't previously possible.
A digital strategy creates the overall direction that an organization will follow and provides a digital purpose, aligning the organization and its fundamentals to the business's digital goal. The digital strategy lays out frameworks for channels, assets, platforms, applications and tools required to achieve business objectives and deliver results.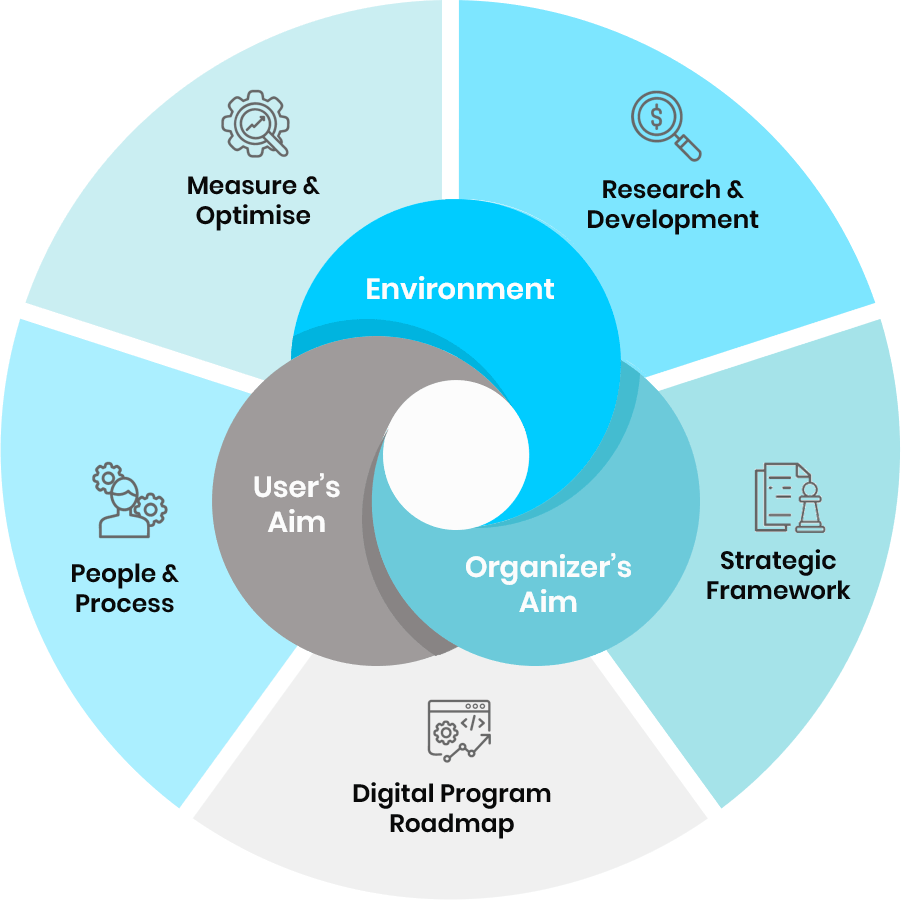 Why Is Digital Strategy Important?
---
As digital technology becomes more omnipresent and organizations advance in digital transformation, digital strategy and business strategy are poised to merge. A digital strategy is essential for all businesses who wish to succeed in this competitive space because it ensures that an organization's business goals are in line with its digital goals.
Below are the few optimal reasons for organizations to plan a digital strategy:

Having time to reevaluate and optimize current company goals, tactics, target, and audience.

Identifying new untapped areas of opportunity to focus on, to eliminate any potential missed opportunities.

Providing the latest platform to reach target audiences more effectively and fulfilling customer expectations.

Tracking ROI to ensure a cost-effective strategy so organizations can create the capabilities to support their digital strategy and operations.

Establishing a vision that is aligned with every business function to communicate a consistent brand message.