What Is Digital Strategy?
---
The digital strategy focuses on building technology to develop business performance through innovation in products and processes. It helps to understand the efficiency of business operations by assessing the organization holistically (internal process and customers' expectations).
It also identifies the direction an organization will take to generate new competitive advantages with technology and strategies to realize these changes. This usually includes modifications to business models, as new technology makes it promising for innovative businesses to provide services that weren't previously possible.
A digital strategy creates the overall direction that an organization will follow and provides a digital purpose, aligning the organization and its fundamentals to the business's digital goal. The digital strategy lays out frameworks for channels, assets, platforms, applications and tools required to achieve business objectives and deliver results.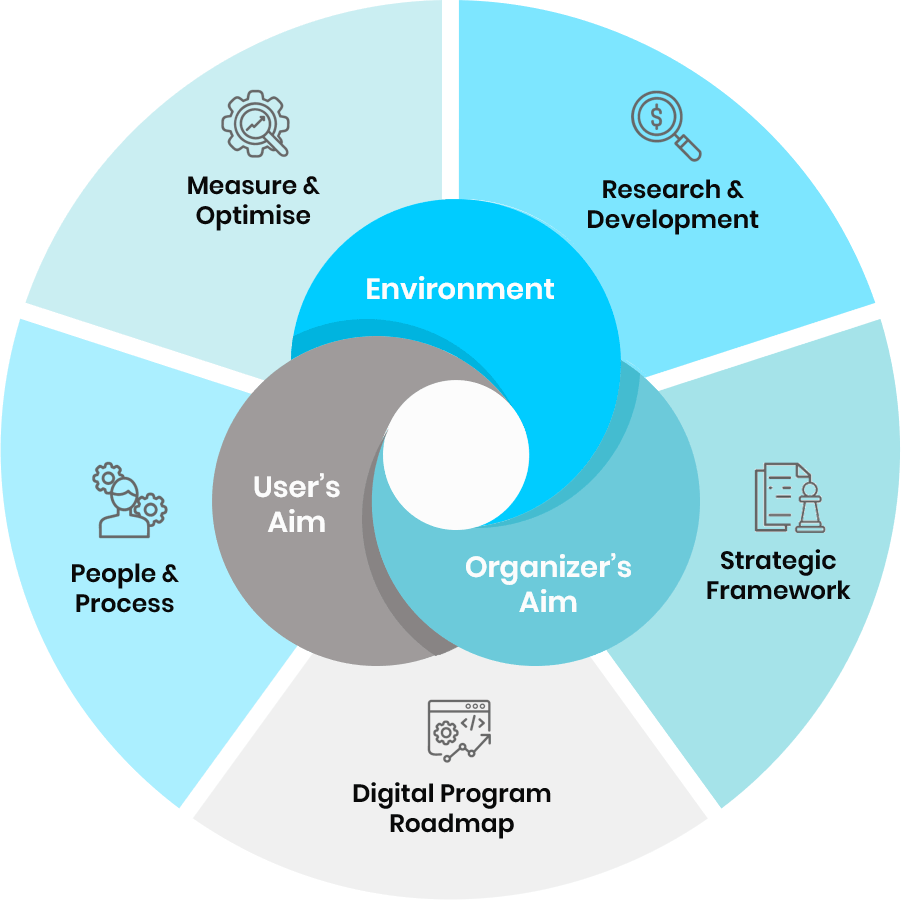 Why Is Digital Strategy Important?
---
As digital technology becomes more omnipresent and organizations advance in digital transformation, digital strategy and business strategy are poised to merge. A digital strategy is essential for all businesses who wish to succeed in this competitive space because it ensures that an organization's business goals are in line with its digital goals.
Below are the few optimal reasons for organizations to plan a digital strategy:

Having time to reevaluate and optimize current company goals, tactics, target, and audience.

Identifying new untapped areas of opportunity to focus on, to eliminate any potential missed opportunities.

Providing the latest platform to reach target audiences more effectively and fulfilling customer expectations.

Tracking ROI to ensure a cost-effective strategy so organizations can create the capabilities to support their digital strategy and operations.

Establishing a vision that is aligned with every business function to communicate a consistent brand message.
What Are the Components of Digital Strategy?
---
In an environment where most of the business is handled in the digital ecosystem, a digital strategy is a must to survive the cutthroat competition.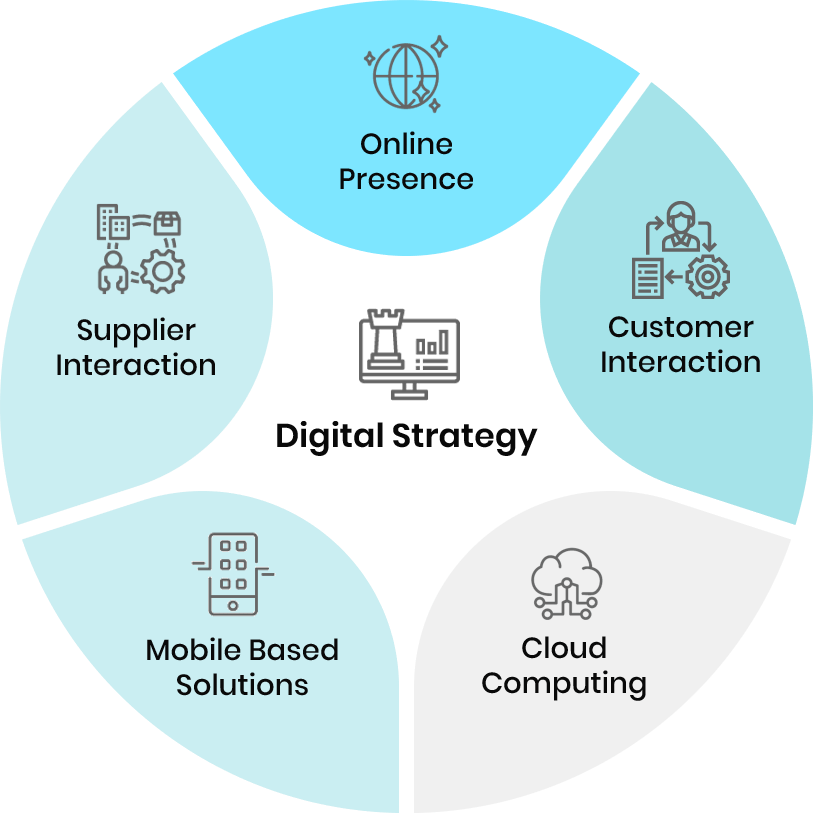 A comprehensive digital strategy will focus on the following components:

Online Presence
Online presence of businesses such as the company's website, mobile applications, social media profiles and links, information in some journals, or articles on other business website.

Customer Interaction
Allowing customers to engage with business through their preferred medium, such as mobile devices, laptops/desktops, traditional phone calls, or in-store.

Supplier Interactions
Access to global and regional markets to establish potential supplier relationships and to build the capability to undertake supplier interactions more efficiently and effectively.

Integrating Mobile-based Solutions
a) Mobile commerce — providing customers the ability to transact via their mobiles or tablets.
b) Mobile compatible websites — responsive websites that scale down to a mobile phone's or tablet's screen size.

Cloud Computing
Using cloud computing to store and access data and programs over the internet instead of the computer's hard drive.
---
Trianz Has Built One of the World's Largest Databases on Digital Transformation.
---
A digital strategy is a must in today's world if companies want to avoid losing their competitive edge and their existing customer base. Trasers data on digital transformation shows that Digital Champions take transformation as a strategic imperative: 51% make it an enterprise-wide initiative or priority. In the case of Digital Champions, digitalization has become a foundational requirement.
Business units and functions are highly empowered and questioned if they are not aggressive enough. Digital strategy not only provides an extraordinary platform which helps automate business processes, but also enhances operational functions with minimum error. Currently, almost half of the industries have adopted digital transformation strategies and are widely benefitting from their usage.
Digital Transformation Initiatives: Industries vs. Digital Champions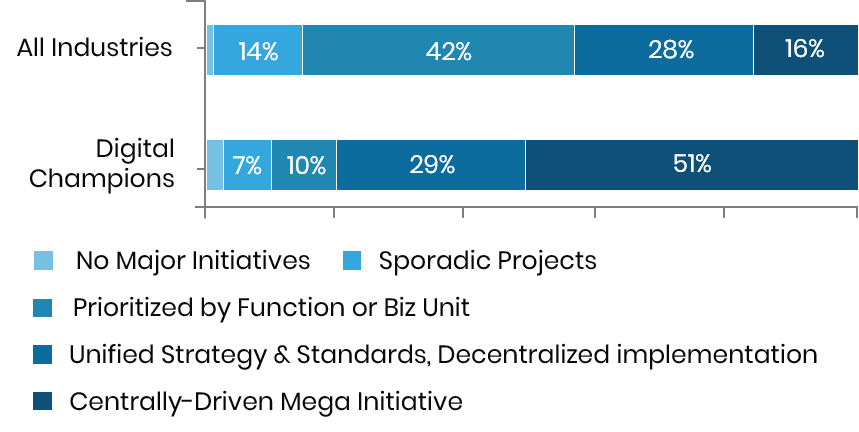 Source: Trasers