The Case for Transformation
---
The legal services industry is undergoing a period of significant change. As with most traditionally structured industries, the pressure to modernize and digitize is weighed against the precedent of an established business model.
In the coming years, the success of individual law firms depends on their ability to invest in the tools and processes that can help them develop better client engagements, improve service offerings, and better align the firm with client needs to meet and exceed expectations.
To effectively market services, become more client-centric, and remain secure and compliant, firms need to prioritize higher legal transformation investments in the following areas:
User-Friendly Customer Dashboards

e-filing

Automated AI Technologies

Robotic Process Automation

New Age Security Technologies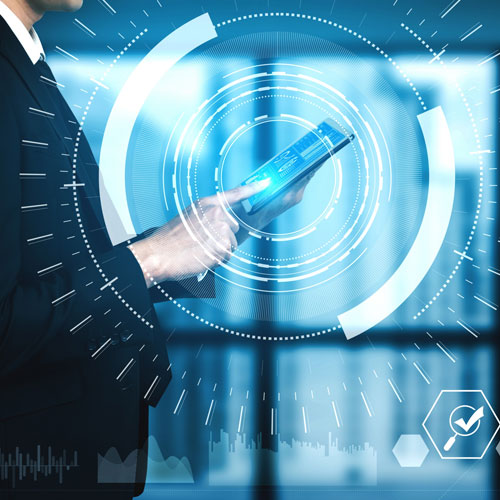 ---
Driving Effective Legal Transformation
---
If your law firm's digital strategy is not being executed with the client in mind, your firm risks losing prospects to a digitally savvy competitor. Before launching legal transformation initiatives, it is crucial to baseline your current digital and analytics capabilities across:
Cloud Adoption

Digitalization of Documents

Automated Search Tools

Legal Data Lakes

Security Management
Legal Analytics IP

Advanced Data Analytics Technologies

Compliance Monitoring Analytics

Contract Lifecycle Management (CLM)

Big Data Analytics
---
Legal Benchmarking to Gain a Competitive Advantage
---
For the specific initiatives being considered, determine the transformation model and the right strategy to attract new clients. Legal benchmarking can help you gain clarity on the gap between you and the competition.
To realize your strategic goals, develop your strategy with a trusted partner using tailored workshops and rapid, iterative sessions to execute transformation blueprints, roadmaps, business cases, and ROI analyses to transition quickly into action.