Empowering Tomorrow's Workforce
---
Around one-quarter of energy enterprises are investing in digital transformation while using analytics to guide their strategy and approach. The energy industry could benefit immensely from digitalization, but the reality is that it is failing to adopt a digital approach when transforming business operations.
This is confirmed by our data that demonstrates real vulnerabilities for energy companies that sit outside the vision-driven quadrant. To become more vision-driven, energy companies and their industry partners should seek to digitalize their operations by using an analytics and data-driven approach.
A comprehensive end-to-end transformation of energy company operations through digitalization will reinvent the value chain. This will bring energy producers, infrastructure operators, energy brokers, and energy customers together in a single centralized platform, streamlining all aspects of energy delivery and sales.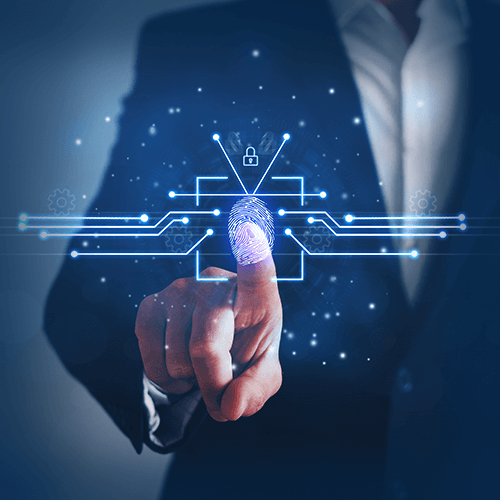 ---
Top Concerns for CEOs in the Energy Industry
---
CEOs in the energy industry must keep pace with changing industry norms to remain competitive and deliver greater value through digital technologies. Here are the top seven concerns energy CEOs will need to address in the digital era:

Changing Consumer Demands
Digital disruption is introducing new complexities to energy delivery and sales. Consumers are monitoring their energy usage more closely, and they have come to expect digital service provision to manage their energy supply. Asset development lifecycles will need to be shorter in order to sustain agility as more innovation occurs across the energy industry.

Grid Disruptions
Partnerships between government, energy producers or suppliers, and end users are increasingly commonplace as deregulation and microgeneration becomes commercially viable. Similarly, energy providers and generators will need to interconnect their systems to enable the smart grid , mitigating outages or loss of service through proactive, data-driven energy load balancing.
Regulatory Changes
Sweeping regulatory changes are ushering in a new era of solar, wind, and geothermal renewable energy sources, supplanting the status quo of coal, oil, and gas. Energy companies must meet regulatory obligations or local laws to support the goals of these initiatives.

Renewable Energy Demands
The value chain is no longer based on getting energy from A to B. Consumers are highly aware of the ecological impact of fossil energy sources and expect the option for 100% renewable energy plans. New paradigms like energy supplier reward schemes or carbon offsetting, in addition to smart metering to monitor energy usage, are growing in popularity and mandating more effort from energy companies to appease consumers.

Geopolitical Turmoil
The present geopolitical environment introduces uncertainty, such as with the Middle East and gas or oil supplies from those areas. Fluctuations in supply and demand through geopolitical influences are set to increase, requiring proactive equalization of the supply chain by CEOs, to avoid disruption.

Training and Development
Skill requirements are changing with the shift to solar, wind, geothermal, and hydroelectric sources. The present workforce lacks the skills to meet current and future demand, requiring upskilling or re-education to support this new industry dynamic.

Cybersecurity Threats
As the energy industry digitalizes, critical infrastructures will be exposed to cybersecurity threats. This is driven by widespread adoption of cloud computing, digital communication tools, and greater employee mobility with remote endpoint assets. Protecting access to energy infrastructure control systems is vital, as widespread energy outages could occur if attackers gain access and act maliciously. Consumer data protection will also become a concern, with greater data generation and utilization occurring across the energy industry to support smart or digital services.

Health Regulations
Safety, health, and the environment are all threatened by the energy industry. Intense pressure from governments and consumers alike will mandate the implementation of stringent health and safety protocols, along with the decommissioning of unsafe energy production facilities and the discontinuation of fossil fuel reliance. Energy-related disasters will face intense scrutiny, and regulatory clampdowns on unsafe practices will threaten the bottom line via fines for energy companies who fail to maintain sufficient safeguards.
---
The Most Successful Digital Transformations Are Powered by Analytics Capabilities
---
Our benchmarking services are powered by over 1.5 million data points in addition to our primary research and data collection capabilities. With access to leaders across more than 40,000 companies in various size segments, industries, and geographic locations, we can quickly gather additional data to address how your business is performing against the competition.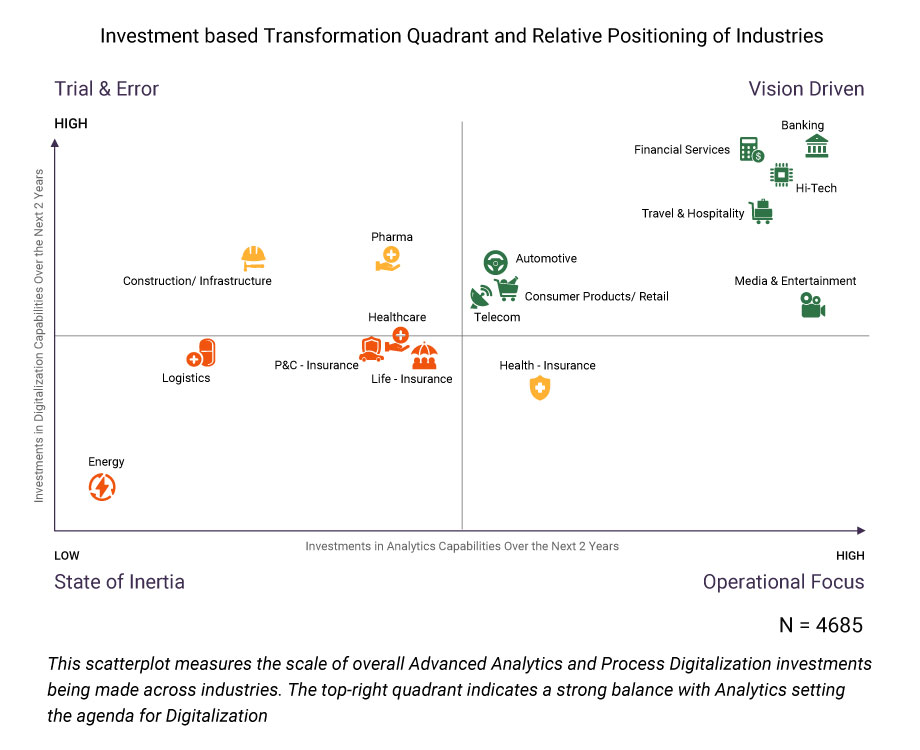 Source: Trasers
---
Data analyzed in this report comes from 4,000+ responses. For the energy industry, data from 344 companies have been used.
---
Our energy industry experts can offer insights into the following sectors:
Oil and Gas Upstream/Midstream/Downstream

Petrochemicals

Energy Production

Energy Transmission

Energy Distribution

Coal

Nuclear Energy

Renewables

Equipment and Support Services

And More
×