Moving Towards Automation
---
With transforming portfolios and about a quarter of the companies making investments in digitalization based on priorities identified through analytics, logistics lags other industries in a vision-driven approach to transformations. Also, the data highlights vulnerability of a majority of the companies that are outside the vision-driven quadrant.
Since there is some room for error in the rapidly transforming logistics industry, the proportion of companies pursuing sub-optimal transformation for the digital era is a cause for concern. The fast pace of change sets the tone for CEOs to drive rapid transformations to remain competitive.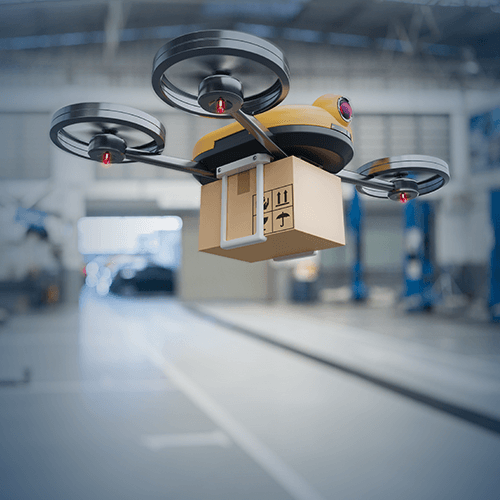 ---
Top Concerns for CEOs in the Logistics Industry
---
Logistics CEOs are facing a world that is moving toward rising protectionism, forcing them to deal with multiple political and economic challenges and regulatory needs. Here are the top five concerns logistics leaders will need to address in the digital era:

Over-regulation
Regulatory changes, especially those with a nationalistic fervor across the Atlantic are impacting Logistics Transportation industry, threatening organizations' global reach and growth prospects. Data security and privacy concerns too have led to introduction of new regulations such as GDPR. With digitalization of assets, processes, and operations, it is imperative for the logistics industry leaders to remain compliant with these regulations that address data security and privacy.

New Channels of Operation
With the onset of new competition, increasing operational costs, and volatile energy bills such as fluctuating crude oil prices, logistics companies are being forced to explore new ways of transportation and delivery.

Talent Acquisition
Logistic CEOs are concerned about attracting digital equipped talent for the industry. In response, companies are heading toward adopting a digital work culture.

Cybersecurity Threats
Cyber threats are slowly growing in the sector. CEOs are focusing towards modernizing their technologies like implementation of blockchain for various process.

Macroeconomic Instability and Uncertainty
Over the past 4-5 years, political development across the globe has led to macroeconomic instability. This has forced business leaders to address fissures in their supply chain and undertake risk assessment before charting their business strategies. Trade wars, volatile fuel prices, growing wages, and supply-demand mismatch have kept the logistics CEOs alert and responsive to disruptive changes.
---
The Most Successful Digital Transformations Are Powered by Analytics Capabilities
---
Our benchmarking services are powered by over 1.5 million data points in addition to our primary research and data collection capabilities. With access to leaders across more than 40,000 companies in various size segments, industries, and geographic locations, we can quickly gather additional data to address how your business is performing against the competition.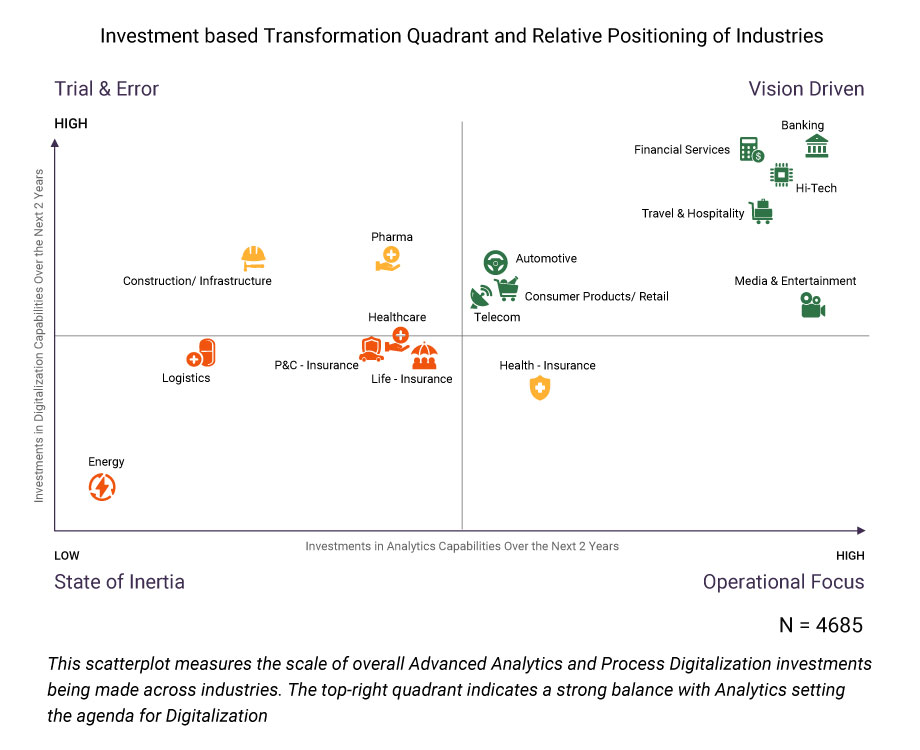 Source: Trasers
---
Data analyzed in this report comes from 4,000+ responses. For the logistics industry, data from 297 companies have been used.
---
Our logistics industry experts can offer insights into the following sectors:
Freight Management and Contract Logistics

Distribution and Logistics

Courier Management and Postal Services

Inventory and Warehouse

Transportation Support Services

And More
×