Predicting Issues, Proactive Remediation
---
With highly scalable infrastructure and on-demand resource acquisition, it is easier than ever to build a massive cloud IT network, infrastructure and systems. The complexity of managing such IT assets increases and visibility becomes a problem with distributed multi-cloud resources, requiring holistic monitoring solutions for full visibility.
Lack of predictive insight also reduces operational agility, increasing the likelihood of an outage due to increased mean time to acknowledge (MTTA) and mean time to remediation (MTTR).
To overcome these challenges, enterprises need the assistance of innovative technologies such as AIOps, (Artificial Intelligence for IT Operations).
AIOps is augmenting existing ITOM (IT Operations Management) processes and workflows with artificial intelligence, helping streamline the administration and maintenance of cloud infrastructure.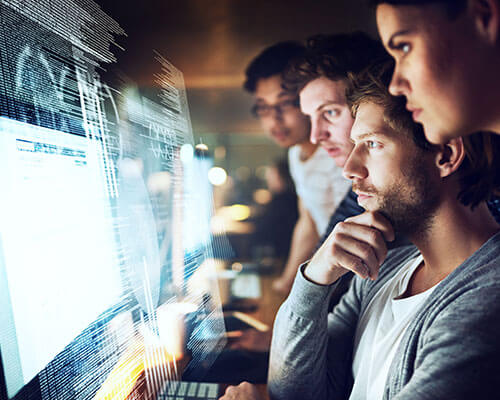 ---
Trianz's AIOps service offering provides predictive analytics capabilities to IT operations by leveraging big data, machine learning to analyze super large volumes of structured and unstructured data.
Our technology competencies and partnerships cuts across core infrastructure monitoring, application performance monitoring, network monitoring, log analytics, event management and AIOps. Expertise across a best-in-breed technology stack along with understanding of business use cases for AIOps implementation is required for a successful rollout.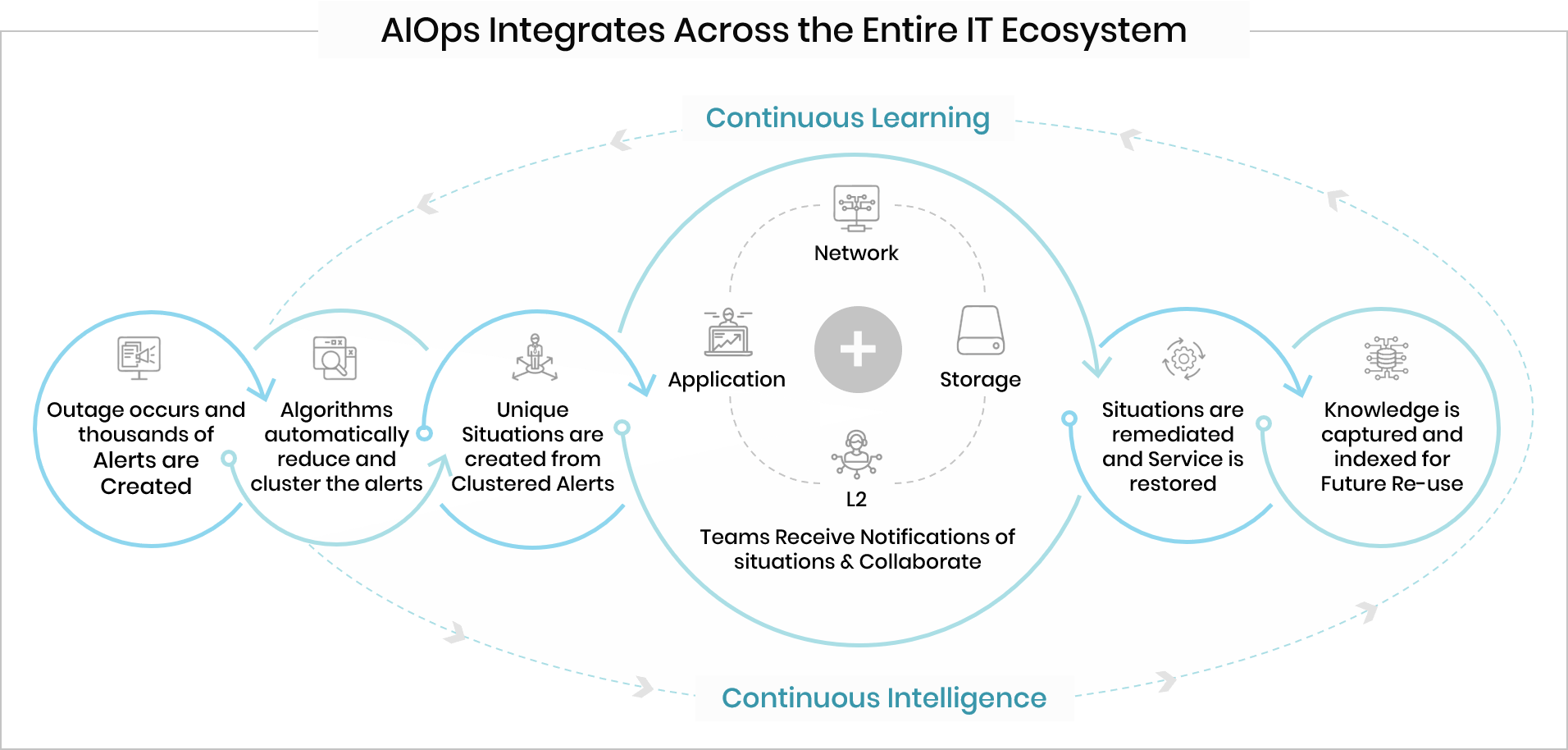 Copyright © 2022 Trianz
×